Sustainable energy and the State Grid Corporation of China
By Alexander C. Lee, Two-Year MBA '19 and Emerging Markets Institute Fellow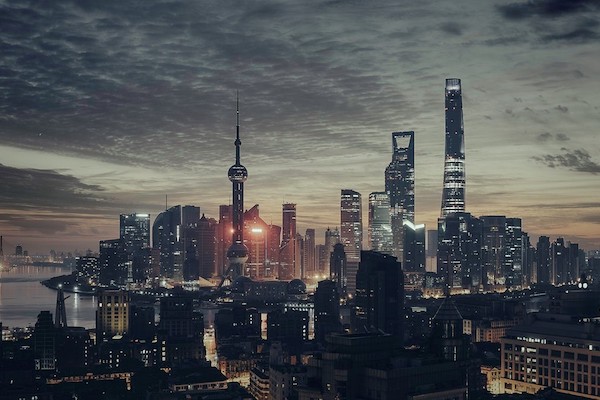 When one thinks about a country that is a leader in sustainable energy, China may not be the first country that comes to mind. Enter State Grid Corporation of China (SGCC), the largest utility company in the world and second-largest firm in the world by revenue after the American retailer Walmart. Established in 2002, SGCC was created as a state-owned company to combat the unprecedented increase of electricity consumption in China. When energy shortages disrupted manufacturing companies in the early 2000s, SGCC decided to invest heavily in ultra high voltage (UHV) grid technology to transport energy resources from far distances into city centers. Their efforts paid off. According to Steven Chu, a former U.S. secretary of energy, this technology has allowed China to have the best energy transmission lines with the highest voltage and lowest energy loss in the world. This removed the transmission bottlenecks that limited wind and solar plants, thereby effectively decreasing the levels of pollution by reducing the reliance on coal burners.
According to SGCC's 2017 corporate responsibility report, the company has transported more than 900 terawatt hours from sustainable sources. In doing so, SGCC has reduced carbon dioxide emissions by 820 million tons; sulfur dioxide emissions by 1.4 million tons; nitrogen oxide emissions by .41 million tons; and smoke and dust by 220,000 tons. The result of large-scale adoption of UHV is culminating in a "super grid" that will connect China's six regional grids and distribute clean energy (wind, water, and solar) produced mainly in the northern and western parts of China.
Global expansion of the State Grid Corporation
In view of such meteoric success, power officials around the world are watching and are interested in adopting such technology. The SGCC has been happy to oblige and recently expanded into overseas markets as part of China's "Going Out" policy, which focuses on encouraging companies to create an international presence. SGCC spent over $7 billion USD, 2007-2014, in overseas acquisitions alone.
SGCC has been working with Malaysia's government since 2010 to pursue four hydroelectric projects, reported to be worth up to $11 billion USD. In the same year, SGCC launched a 25-year contract to operate the Philippines' power grid, generating over $160 million USD in revenues in 2010 alone. In Ethiopia, SGCC signed a $1 billion USD loan to construct 700 kilometers of transmission lines connecting the Grand Ethiopian Renaissance Dam to the national grid, making it one of the largest hydroelectric energy sources in Africa (6,000+ megawatts).
In Brazil, SGCC has purchased and operated seven power transmission companies for about $1 billion with a 12 percent annual return on equity. From 2012 to 2014, SGCC continued to build its empire in Brazil's power industry by purchasing an additional seven transmission assets and partnering with local companies COPEL and Furnas Centrais Electricas. Together, they won licenses to build 1,600 kilometers of transmission lines in the Amazon's Tele Pires River basin. SGCC also bought CPFL, a privately held electricity company in Brazil.
With new energy contracts created around the world each year, China aims to be a world player in energy distribution.
What is the future of the State Grid Corporation?
SGCC heads China's effort to create a global energy interconnection (GEI) system, which aims to achieve a sustainable, secure, and affordable supply of energy for both developing and developed countries. The goal is to promote a worldwide interconnection of UHV-powered energy grids by 2050 to distribute electricity coming from every sustainable power source in the world. For example, it would be possible to provide energy from renewables in South Africa or Brazil to remote areas of Europe or China. To attract global partners, in 2016 China established GEIDCO, an international, cooperative organization that counts more than 800 organizations from 61 countries among its members.
Given that the demand for energy has grown tenfold in the last ten years (especially in China, India, and other South Asian countries), concerns over climate change caused by CO2 emissions have risen. While climate change is just one by-product of this increase in demand, pollution continues to be another important issue. GEI has proposed three main pillars: a large-scale deployment of clean energy; transmission of power using UHV technology; and using intelligent monitoring and control for voltage levels. Eventually, its plan is to convert all fossil-fuel sources to clean energy transported by UHV technology.
Challenges and thoughts
Regulatory and economic obstacles are among the biggest challenges in establishing a GEI system; not technical feasibility. In several developing countries, external factors such as funding, local and legacy companies' pushback, bureaucracies, and politics pose roadblocks. It is important to note China's aggressive energy project expansions have provided cheap capital to strengthen other countries' energy grid systems where no other country has stepped up. If done correctly, GEI could provide cheap, clean, and consistent energy, all while lowering carbon emissions—a win/win for China and the countries GEI supports. In the meantime, we can only wait with bated breath for what is to come in this exciting time for sustainable and renewable energy.
Opinions in this article are the author's and do not necessarily
reflect those of Cornell, Johnson, or the Emerging Markets Institute.
---
About Alexander C. Lee, Two-Year MBA '19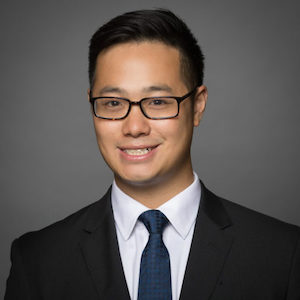 Alexander Lee is a second-year MBA candidate at Johnson. Before his MBA, he studied at Lehigh University and earned a bachelor's of science in financial engineering. He then worked at Merck & Co., in the vaccine data analytics division, for three years. Realizing that working with data was only a small part of making an impact on a company, Alexander went on to learn more about finance by joining the financial rotation program at Boeing. During his time at Johnson, he recognized the strong correlation between emerging markets and a company's success, spurring him to become an Emerging Markets Institute fellow and to spend a semester at the Guanghua School of Management at Peking University (China). He is continuing his career as a financial manager, joining Pfizer in New York City as a finance rotational senior associate.