SGE speaker demystifies "responsible investment"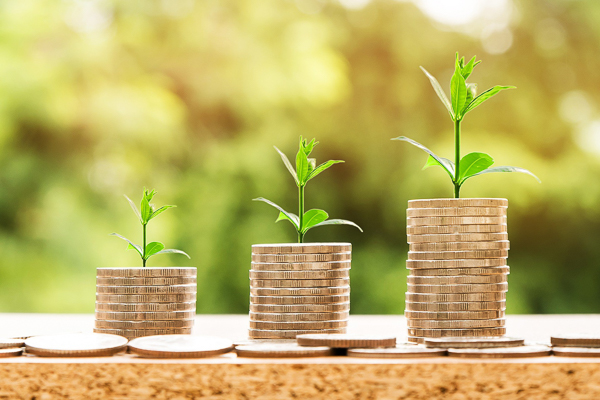 Of all the buzzwords and buzz-phrases in our 21st century corporate culture, "responsible investment" seems to be the one making the most pronounced surge. If the countless studies about millennials in business are any indication, it's a lynchpin of America's new zeitgeist—a force to be reckoned with, for good reason. But what does "responsible investment" really mean? And what's going on in the market?
Linda Giuliano, MBA '02, AllianceBernstein's head of responsible investment, gave students a glimpse of the key themes and considerations in responsible investment as part of the Center for Sustainable Global Enterprise's Finance and Sustainability speaker series.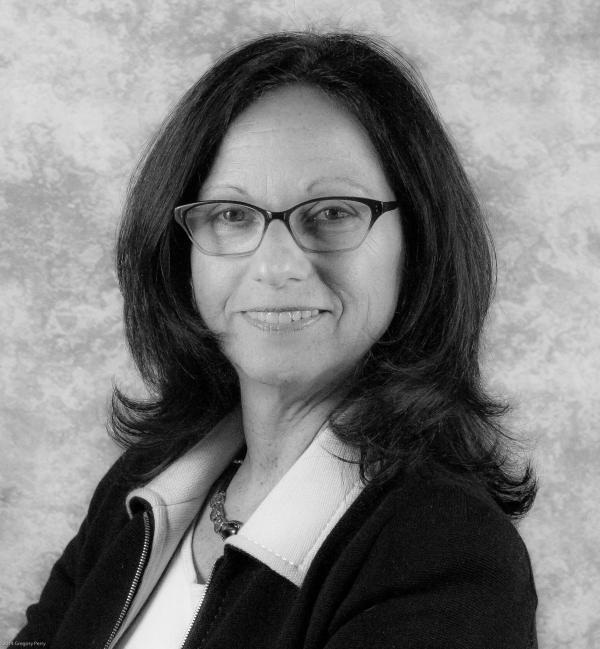 Although the concept of responsible investment is generally grounded in a set of key considerations, businesses often use the term to refer to a variety of different things. This is a fact of all business jargon, noted Giuliano. "The words that are used in this space are really confusing," she admitted.
Principles of responsible investment
One major effort to define the term and encourage socially-minded investment came in 2005. Initiated by Secretary-General Kofi Annan, the United Nations' Principles for Responsible Investment (PRI) now play a significant role in influencing the work of asset management firms like AllianceBernstein as well as other firms in financial services. The first and most important 'principle' sums up the basis for what most authorities consider to be responsible investment: "We will incorporate environmental, social, and corporate governance (ESG) issues into investment analysis and decision-making processes." These ESG considerations include carbon footprint, community impact, executive compensation, and much more.
For a firm to demonstrate that it adheres to these principles, it must submit a variety of forms that outline its policies and procedures in a number of categories. Those who sign the pledge and fulfill the criteria to qualify are designated "PRI Signatories."
In recent years, the PRI initiative has seen remarkable growth in the United States. "They've really saturated the market with signatories," Giuliano noted, largely because firms who don't sign on can expect to lose business from impact-minded clients, who are an especially significant community in places like Europe.
Integrating ESG
Though the notions in that first principal are critical, "ESG analysis and engagement is table stakes," Giuliano asserted, the bare minimum now in responsible investing. But to take these fundamentals seriously and to thoroughly integrate ESG into decision making processes, one must make a few critical structural decisions.
One decision, Giuliono explains, is regarding who exactly should be expected to lead explorations into a given investment's ESG performance. Should firms build teams tasked with investigating these considerations and reporting concerns to decision-makers? Should analysts take point? In her opinion, "the ESG responsibility is that of the fundamental analysts" (the individuals who carry out the rest of the due diligence process). When a separate team must convince analysts to reconsider their appraisal of a firm, she argued, it's a hard sell and can in some cases foster animosity.
Responsible investment today
However they choose to make their decisions, countless firms are now raising the responsible investment banner. Studies suggest that as much as $30 trillion of assets under management are now designated as responsible. This number, according to Giuliano, however, is misleading. 'Responsible investment' includes everything from microfinance loans in low-income communities to investments in renewable energy to portfolios that avoid investing in a handful of industries ("that's been around forever!"). The wide range presents another difficulty of the ambiguity of industry-speak: it's far easier to measure association with a concept than to measure impact.
AllianceBernstein's ESG work stands out amongst the work of many of its peers because, as Giuliano explained throughout the presentation, the firm is always seeking new ways to maximize impact and integrate frameworks like the PRI, the UN Sustainable Development Goals and more.
These initiatives, and those by other firms with similar goals, use the power of the financial services industry to create positive change for our planet and its people—and that's meaningful no matter which terms are used to describe it.
Paul Russell '19 is a writer for the Center for Sustainable Global Enterprise