Green for green: Funding sustainable property upgrades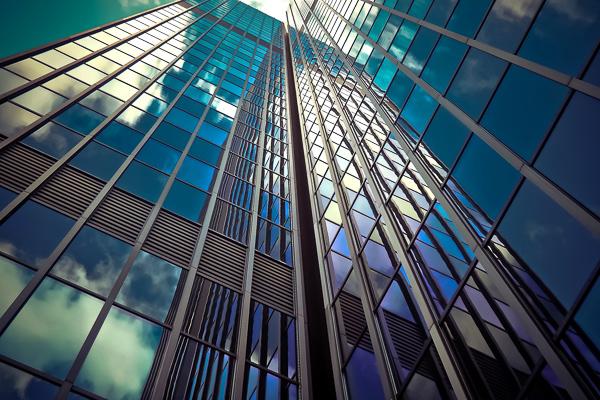 Thanks to a handful of laws and a culture that rewards socially-minded corporate pledges, the prospect of forthcoming sustainable improvements to the buildings around us are common lore. In towns all over the country, it's not unusual to learn of plans to install solar panels or replace heating systems years before these upgrades ever materialize. The difficulty, it seems, is in the fact that it takes a massive investment to bring these plans into reality. That's where firms like the Connecticut Green Bank come in.
Nicholas Zuba, CIPA '15 and the senior manager of commercial and industrial programs for the Connecticut Green Bank, gave students a glimpse of the considerations at play in the world of green energy finance. The talk was hosted by the Center for Sustainable Global Enterprise as part of its Finance and Sustainability Speaker Series.
Green banks and C-Pace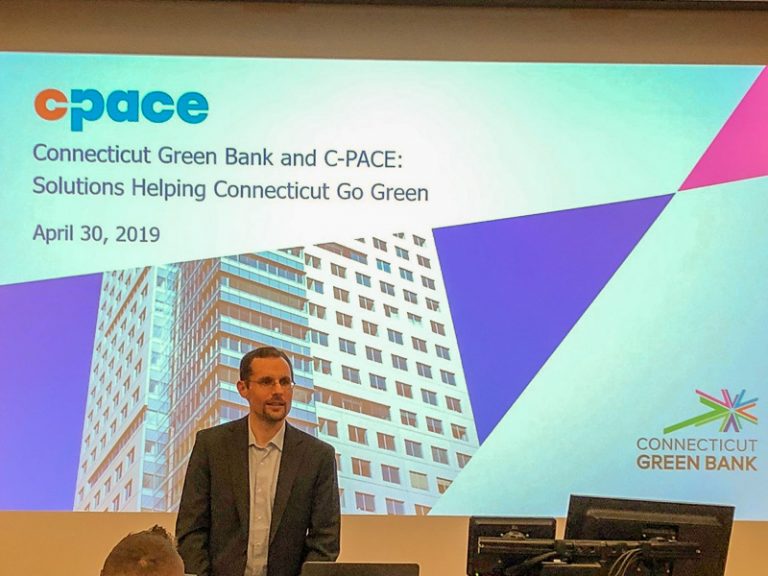 A green bank is a financial institution that specializes in lending to private companies to help fund their climate-related initiatives. This is accomplished using a combination of public and private funding gathered by the bank. For the Connecticut Green Bank, the process is as follows:
The bank first receives funding designated for clean energy initiatives.
Next, this money is used to fund proof-of-concept projects the bank can use to demonstrate to private investors the sorts of upgrades that could be funded via their contributions.
The investment attracted in the end is used for a variety of clean energy projects, through initiatives like the C-Pace program.
C-Pace, which stands for Commercial Property Assessed Clean Energy, is the Connecticut Green Bank's iteration of a PACE financing program (same acronym, just without 'commercial'), a term which refers to a specific process for financing green building upgrades. In PACE, property owners are given a loan for green projects, but the loan is attached to the building rather than to its owners. As a result, the regular payments are charged on the property tax bill. This way, payments can be spread out over very long periods of time and if the property is sold, new owners will pick up the responsibility to pay. "This is basically showing that there was a public benefit," explained Zuba.
Getting the job done
Administering these sorts of loans isn't always a quick process, Zuba added. It can sometimes take up to three or four months to get auditors to identify the potential projects at a given building, bank staff to conduct all the necessary analysis, and contractors to plan its implementation. To add to the difficulty of coordinating multiple different parties, the Connecticut Green Bank must do it all on an enormous scale: "Connecticut's got 160 million towns, you know," Zuba said jokingly, but realistically, Connecticut has 169 towns where the program inevitably would need to be managed.
Though it's hard work, the bank and its C-Pace program are making lasting contributions to the state of Connecticut. By focusing their efforts on projects that both reduce greenhouse gas emissions and also result in significant savings for property owners over time, the bank can both address climate change and create jobs at the same time. So far, the Connecticut Green Bank has deployed over 300 megawatts of clean energy in Connecticut and created 16,000 direct or indirect jobs. How's that for an impact?
Paul Russell '19 is a writer for the Center for Sustainable Global Enterprise