2019 SMART program reflections: ASOPROCOAS, Colombia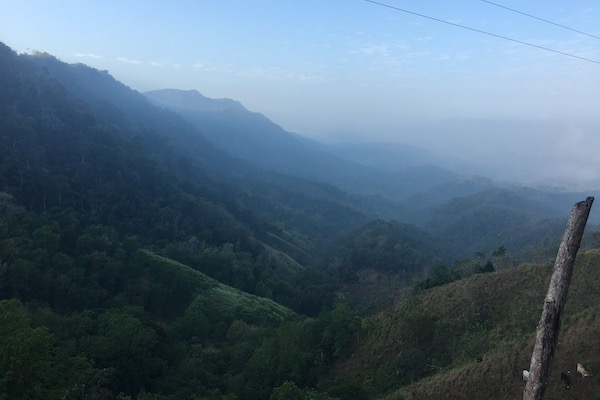 The Student Multidisciplinary Applied Research Team (SMART) program is a unique service opportunity and part of the Emerging Markets Program at the Dyson School. SMART brings together teams of both graduate and undergraduate students, faculty, and staff from across the university and pairs them with small companies, organizations, and community groups located in developing countries and emerging economies. SMART teams work to address a specific need identified by their international partner and students work on well-defined assignments—challenging them to apply classroom knowledge and skills in real-world international settings.
About ASOPROCOAS
Asociacion de Productores, Procesadores, Y Comercializadores de Productos Agropecuarios de San Jacinto Bolivar (ASOPROCOAS), located in Bolivar, Colombia, is a farmer cooperative formed to discover new ways to extract value out of cacao crops and formally promote and teach environmental stewardship. With 22 official members and nearly 50 cacao suppliers, the association plans to grow these numbers substantially over the next two years. Their current market includes shops and markets in their hometown of San Jacinto.
SMART team challenges and tasks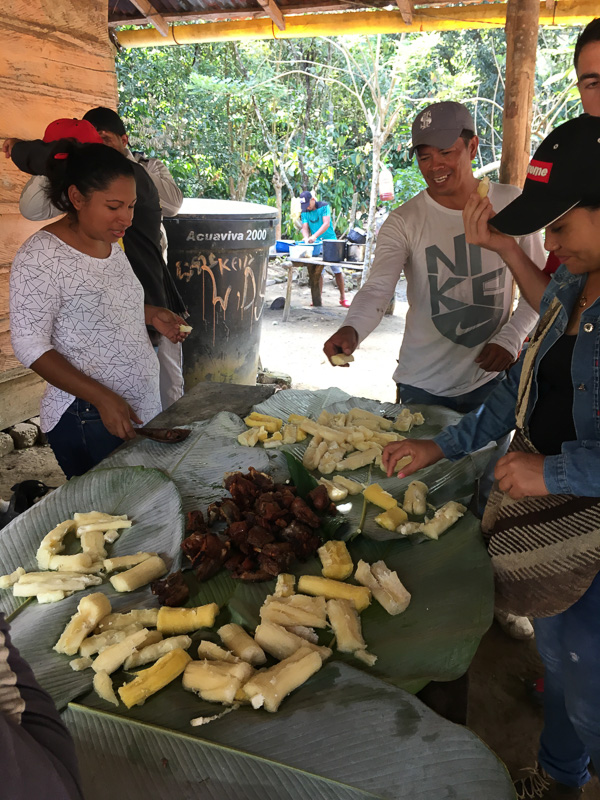 In order to target surrounding municipalities in the Montes de Maria region with existing products and then expand to specialty markets in the United States and European Union, ASOPROCOAS tasked the team with three key challenges:
Market development—Identifying, understanding, and documenting the global specialty cacao markets
Product development—Explore potential demand for cacao products including specifications for each market
Expansion planning—Engage with the association to chart a path for expansion within the domestic and/or global markets 
---
Stefy Smith, MBA/MPA '21
"Our SMART team was unique in that all participants fluently spoke the language of the country we were visiting. I appreciated this because it allowed us to truly focus on the reason we were there—to support ASOPROCOAS in expanding their business. As a former entrepreneur and Peace Corps volunteer, I thought I understood business development in diverse cultural settings, but the SMART experience reminded me that there is always room for growth and that every person has something to teach. All businesses have complex underlying differences. Attempting to unravel them is such an exciting endeavor every time!"
---
Axel Létondot '20 (CALS)
Axel is pursuing a bachelor's degree in international agriculture and rural development.
"The SMART program has given me the unique opportunity to work amongst a talented multidisciplinary team in a challenging environment. This experience has been critical in contextualizing the importance and significance of the education I receive both in and out of the classroom. Moreover, this experience has allowed me to apply the skills and knowledge that I cultivated during my time at Cornell in a practical setting. The best part of the project was being able to have the freedom to design the consultancy we wanted to deliver to the business we were working with. This freedom comes with great responsibility but makes the work personal and even more rewarding. Additionally, having to collaborate with other team members creates a communal effort where your contributions are made with the help of others and more importantly for others. Lastly, working with the SMART program has given me a taste for the high standard of work graduate and PhD students expect and produce. The quality of their work is admirable and contagious."