Applying to the One-Year MBA program? Take these 4 steps.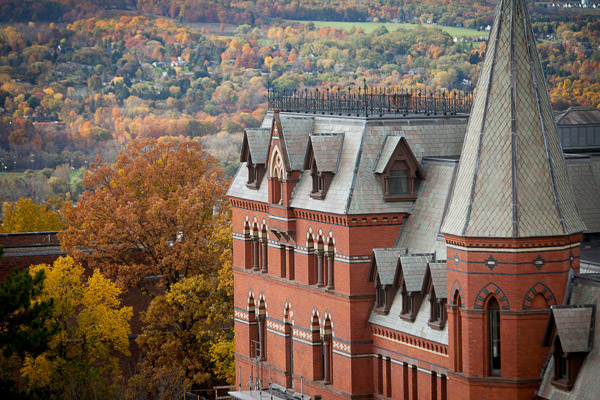 Could Johnson's One-Year MBA program be right for you? This intense program builds on your advanced academic standing and professional experience to propel your career forward in just one year. If you're thinking of applying, here are four steps to making the admissions process go smoothly.
#1. Check your eligibility
Checking your eligibility is very important, and the first step you should take, if you are considering the One-Year MBA program. Since the program is incredibly fast-paced, we want to be sure that your prior experience and goals align with the objectives of the program before you submit your application.
With an initial sense of your background, a member of our admissions team will review your submission to confirm your eligibility or provide you with alternate program options to consider. If we determine that you are eligible to apply to the program, we'll invite you to schedule a one-on-one consultation to discuss the program as it relates to your own background and experience and to answer any questions you might have.
#2. Learn about career outcomes, community, and curriculum
Take some time to research the One-Year MBA program and learn how we support our students with their academic and career goals. Here are some starting points:
An added program benefit is its location: Ithaca, New York, a vibrant college town—home to Cayuga Lake, boating, wineries, several farmers markets, hiking and biking trails, and countless restaurants. And it's only a few hours away from New York City. Johnson's one school, two campus approach to curriculum and hands-on experience offers the opportunity for weekend courses or half-semester intensives at Cornell Tech in NYC.
As part of the One-Year MBA cohort, you'll spend a year outside of the fast-paced business world to invest in yourself, your education, and your long-term professional development.
#3. Connect with current students
Our Admissions Ambassadors will be a great resource to you throughout the admissions process. You may contact them at any point and can expect to receive honest insights about their experience as well as suggestions that may help inform your own next steps.
Our ambassadors also lead our campus visit program which includes information sessions, class visits, and opportunities to have coffee and conversations with current students. Visiting campus is a great way to get a better feel for the program and culture.
#4. Note these important deadlines
Early Action: 9/5/2019 (Priority Review)
October Round: 10/8/2019
November Round: 11/5/2019
January Round: 1/8/2020*
Rolling: 3/5/2020
*After January 8, applications will be received and reviewed on a space available basis with a final submission deadline of March 5, 2020.