Sharing the marketing love with CosmicLove Creations
By Austin Blais and Alia Singh, both Two-Year MBA '20 and BRM Consultants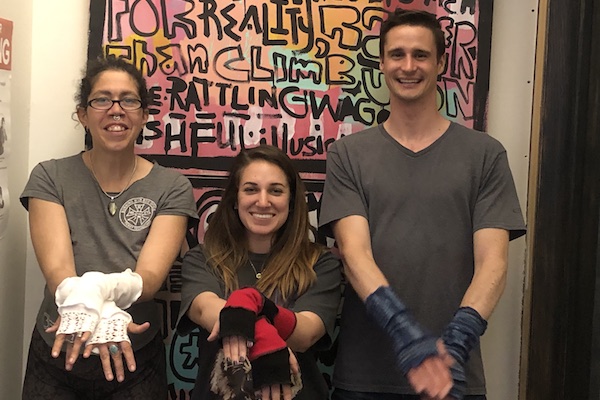 Ithaca is a town full of creators and innovators—Becki Hawley's work is particularly unique, yet perfect for the Ithaca culture. Her company, CosmicLove Creations, is a clothing line made of upcycled fabric that she sews by hand to create sweater coats, fingerless gloves, hoodies, hats, and countless other articles of clothing that are adored and loved by many. It is inspiring to see Becki's passion and dedication to her work and how that passion translates into clothes that people love.
A passion for sewing and upcycling
Upcycling is the creative use of discarded items that gives them greater value in a new form. For Becki, this involves searching for and recovering clothing and fabric from thrift stores, yard sales, and clothing exchanges. She disassembles the clothing and sews them into new clothes by combining various pieces of cloth with intricate designs and creative seams.
Becki, who learned to sew at age five, took that passion and coupled it with her love for puzzles and patterns to design distinctive clothing including pieces custom-made to order based on body, fit, and style. Most of her business comes from local clothing markets and referrals in the Ithaca area. Fortunately, Becki does a great job of establishing personal connections with people allowing her to maintain a strong network and even grow her business through word of mouth; but, she felt there was more she could be doing.
The value of a website
Running CosmicLove isn't Becki's only endeavor, so it is important for her to maintain a consistent line of business when she is not working local markets. Although she has a presence on Etsy, we felt an individualized website would be an easy way to link her various social media platforms such as Facebook, Instagram, and even Etsy. This would also give her a platform to express herself—writing a blog, providing sneak peaks of her new clothing, creating a mailing list for subscribers to receive new information, and one place to consistently update her inventory. We identified a web platform that provided all the basics for building a website including an easy interface for new website creators. Furthermore, she could receive 100 percent of the revenue made by selling her apparel on her own website, and her own website would give her 100 percent ownership over how she communicates her message.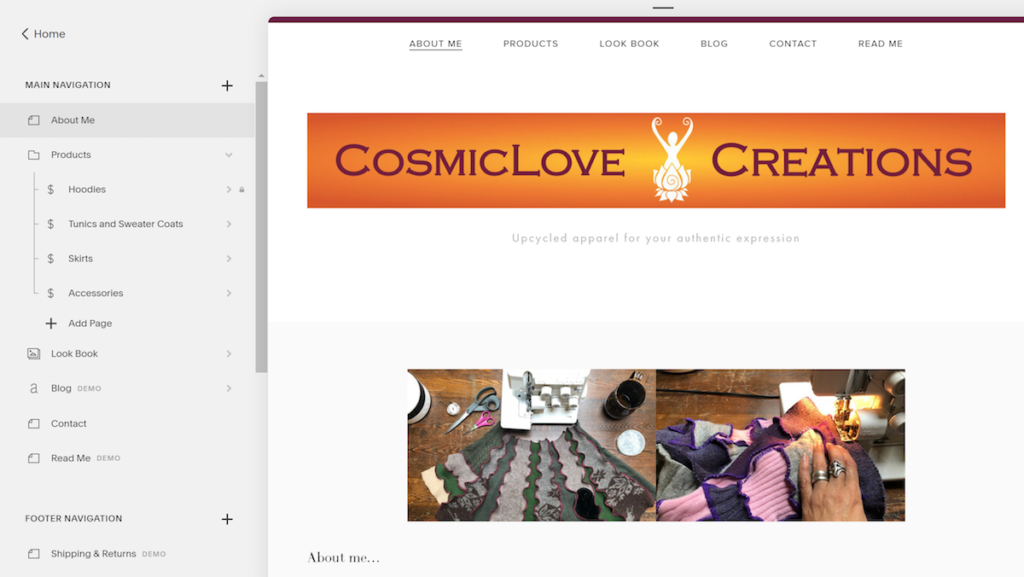 Beyond the website: Digital marketing
Free advertising through Facebook can't hurt, but given the number of online ads for clothing we felt that limited paid advertising would also be beneficial. As we began to discuss that option, we decided to create a best practices document that would give her a starting point and ongoing reference in topics like search engine optimization (SEO), paid search, and social media. With her own website, Becki can control all the levers that will increase her visibility online. To get her off to a good start, we set up the SEO of the website and configured the analytics platforms, such as Google Analytics and Google Search Console, so that she could obtain insights into her website traffic.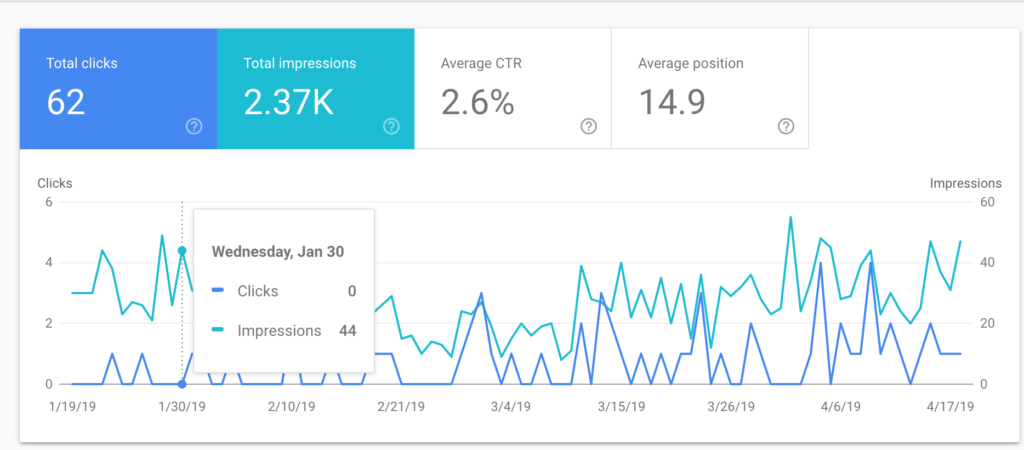 Measuring effectiveness with analytics
Analytics about website traffic, trends, and user behavior are critical to creating a delightful website experience. Moreover, selling clothing online is a competitive industry so we felt that Becki should specifically target keywords such as "upcycled clothing" in order to differentiate herself in a crowded space. Website analytics will reveal whether she is doing that effectively and what may need to change to improve her web presence for her target market. Now she'll have the tools to manage it.
Our journey as Big Red Microenterprise consultants
Big Red Microenterprise (BRM) is a student-run organization that spurs microenterprise development by helping self-employed individuals reach their business goals. We had an amazing experience working with Becki as BRM consultants. By getting to know her on a personal level it helped us appreciate her love for sewing and creating clothes, which ultimately allowed us to identify a solution that accurately reflected her work and creative nature.
We were able to take many of the skills we learned at Johnson such as employing digital marketing tactics and creating a business model canvas to develop a deeper appreciation for Becki's business. As an MBA student, it was sometimes challenging to step outside of Sage Hall and meet with Becki so we could keep the project moving, but in the end, it was worth the effort. The project, however, was immensely rewarding as we were able to:
support a local, sustainable business that is reusing clothing that may otherwise be thrown out
leverage our newly acquired business skills, and
make a connection with an impactful member of the Ithaca community.
Being part of BRM has been a tremendously rewarding and memorable experience during our time at Johnson.
While this was work for Becki, she set a good example for us in teaching that if you do what you love, it's never work.