CHR sustainability roundtable examines excess food, food rescue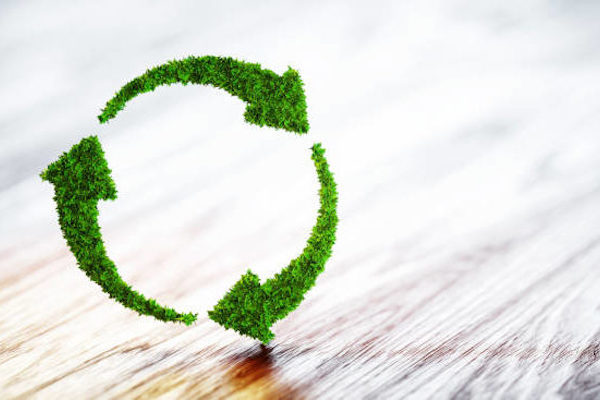 Sustainability initiatives in the hospitality industry address an extensive variety of issues. Each year for the past ten years, the Center for Hospitality Research at School of Hotel Administration (SHA) has hosted a Sustainability Roundtable that focuses on issues in the hospitality industry. This year, participants representing the sectors of hotels, restaurants, non-profits, and academic institutions, gathered to discuss the pressing issue of excess food or food rescue (formerly known as food waste). Session topics included engaging stakeholders in the process of managing excess food, reducing excess food in the service industry, and creating a market for food rescue. These complex issues were examined from the perspectives of supply chain, tactical practices (such as food preparation and dealing with true waste), and food re-distribution.
Sustainability Roundtable takeaways
There are a wide range of internal and external stakeholders when managing excess food issues, including purchasing departments, chefs/prep cooks, servers, stewards, customers, food banks, and composting outlets. Attendees agreed that there is a need for continuous training and education to procure proper quantities of food, maximize the yield of all food products, and identifying options for redeploying prepared food. A starting point for minimizing excess food during preparation would be to ensure strategies are incorporated into the curriculum for kitchen professionals' training.
An additional, significant issue that remains in the industry is the excess food from buffet meals, particularly from events/banquets.  Participants felt that there needed to be better communication regarding the amount of food left on buffets towards the end of events. Although a full buffet at the end of dinner service looks bountiful to the guests, it also translates into significant waste.  A final point in the session was that there is a need for a standard methodology for measuring food waste, similar to standards for measuring water and carbon emissions—what gets measured, gets managed.
Connecting research and discussion
There are a wide variety of tactics available to reduce excess food and true waste. Engaging stakeholders in the process was one of the issues discussed, along with the use of AI (artificial intelligence) technologies, determining proper portion sizes, and satisfying the customer with minimal excess food. Several pieces of research were discussed with highlights that include:
83 percent of food waste is at the consumer level
Reducing the plate size did not reduce food waste
Eliminating trays at a buffet did not reduce food waste
Supplying tasting spoons, or samples at a buffet, did reduce food waste
Several participants noted that when the food and beverage teams were challenged to reduce excess food in the form of a game or competition, results significantly improved.
Possible solutions for surplus food issues
All food service establishments struggle with surplus food issues. The goal is to design a mechanism that allows producers to look at excess food as a productive output that could be diverted to a secondary market. There is a need for the for-profit producer, non-profit beneficiary, and local governments to work together to design a system to redeploy excess food in safe and legal manner. There are a growing number of non-profit organizations and mobile applications available that are dedicated to facilitating the redistribution of prepared, but unused food. There was participant agreement that if the IRS could determine a standard deduction for an excess food donations, that it could be a beneficial incentive for operators.
The issues surrounding excess food are vast and significant.  There is encouraging progress in the battle to reduce true food waste, and to rescue and redeploy excess food.  Greater progress can be made through waste minimization training in culinary programs, more consumer education regarding excess and wasted food, improved AI technologies, and more collaboration between the producers of excess food, non-profits and governmental agencies.