Investigating the business of recycling and its carbon footprint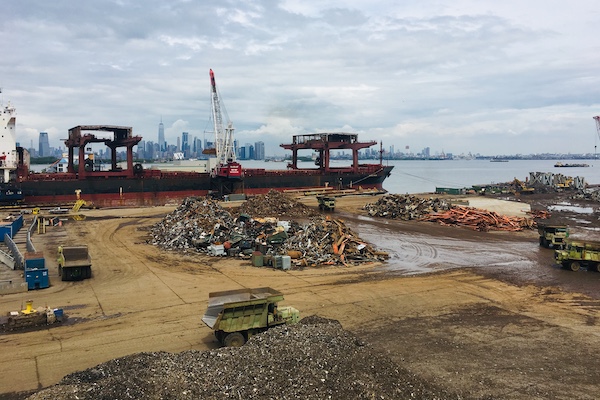 Metal recycling is widely considered to be a critical element in mitigating the impact of human activities on planet Earth. However, given that industrial-scale activities are undertaken to procure, separate and process metal recyclables, is the net impact of metal recycling industry on planet really positive?   What initiatives could metal recyclers take to further mitigate their impact on the environment?
Thanks in part to funding from Johnson's Social Impact Internship Fund, I had an amazing opportunity to investigate these questions for myself at Sims Metal Management, the world's largest metal recycling company, as an Environmental Defense Fund (EDF) Fellow in summer 2019. My project goals were to:
devise a custom framework and boundaries to monitor the company's carbon footprint,
calculate the company's carbon footprint for 2019, and
quantify the company's "net-positive" effect on the society, if any.
A hypothesis-driven approach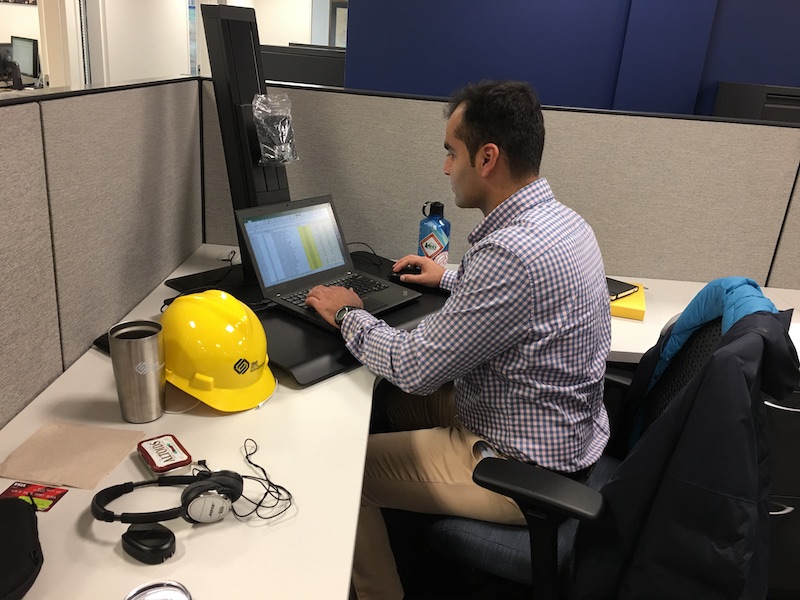 As the world's largest metal recycling company, Sims operates 250+ facilities in 18 countries.  Given the size and complexity of the organization, developing a framework to analyze this problem in a period of 10 weeks required a very systematic approach. In my first two weeks, I worked to gain an in-depth understanding of the client's operations and data collection procedures by conducting dozens of interviews with their top leadership. Dealing with the company's logistics, accounts payable, human resources, and operations heads, I gathered that a vast majority of the scrap metal produced by Sims is sold to customer based in Asia. Next, I familiarized myself with the international standards such as Greenhouse Gas Protocol (GHG) that govern sustainability reporting by contacting different external experts, including Johnson and EDF alumni. Synthesizing the information I collected through this exhaustive process, I hypothesized that major emissions must be occurring due to the trans-continental transportation of the materials.
To test my hypothesis, I needed to analyze the data I collected. My analysis focused on quantifying emissions during different steps of the recycling process. I focused on four main stages of the process:
the transportation of recyclables to processing facilities,
the process of transforming those recyclables into scrap metal,
the shipping of scrap metal to different customers and,
melting of scrap metals into reusable metals
The emission sources were split into three categories, dictated by the GHG Protocol: Scope 1, 2, and 3. Scope 1 represents emissions from the consumption of fuel for on-site activities, while Scope 2 represents emissions from electricity consumption. Finally, Scope 3 represents emissions from all non-core activities such as transportation, employee commutes, business travel, and product consumption.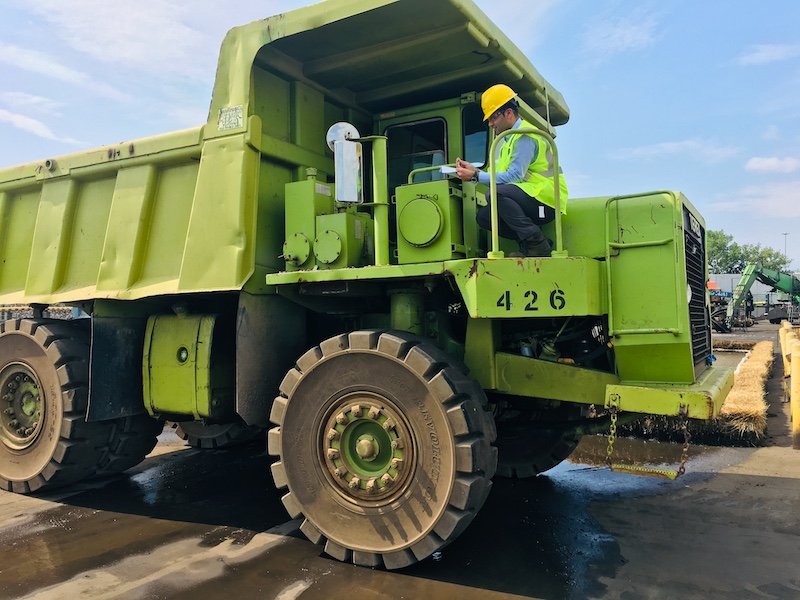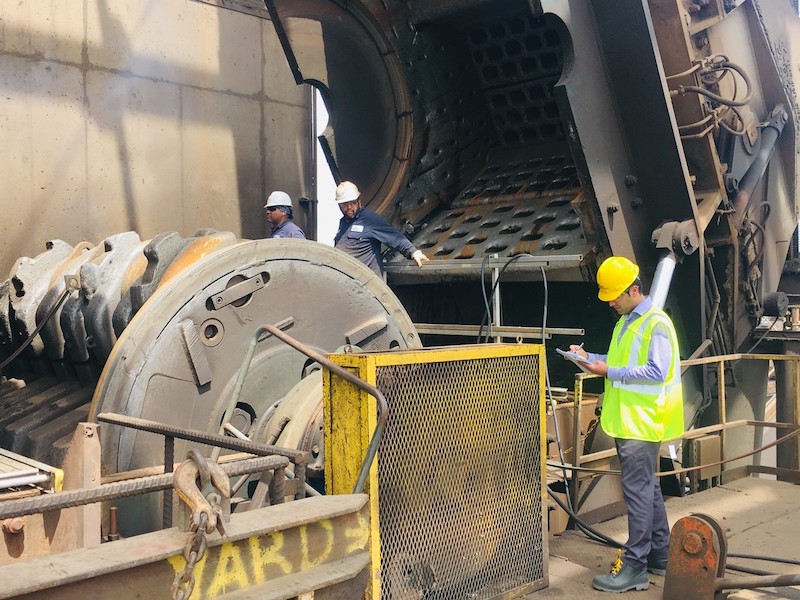 Results with far-reaching impacts
My analysis revealed that the melting of scrap metal accounted for more than 90 percent of the emissions in the metal recycling industry's value chain. Within the company's Scope 1, 2, and 3 inventory, transportation of materials represented the largest share of emissions.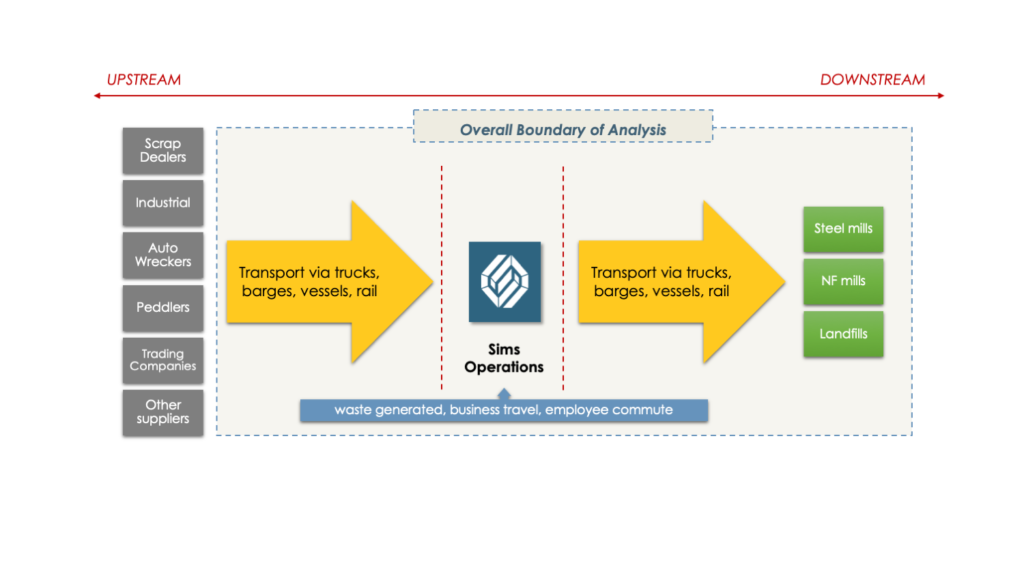 To get a sense of what these numbers really mean, I compared these emissions with the emissions from primary steel production, which is a process of extracting steel from virgin ore. The reason this comparison is so apt is because these two production methods have very different carbon footprints. According to the Bureau of International Recycling, primary steel is predominantly produced using the basic oxygen furnace (BOF) process, which is more than twice as carbon intensive as the electric arc furnace (EAF) process, the process of choice for secondary steel production (extracting steel from scraps). These comparisons show that if the volume of steel obtained from the scrap produced by Sims were to be extracted from virgin ore, it would have resulted in the emission of several million metric tons more of CO2 into the atmosphere. Furthermore, this comparison does not even include the emissions from activities upstream, like the mining and transportation of limestone, ore, and coal, which is part of the BOF process.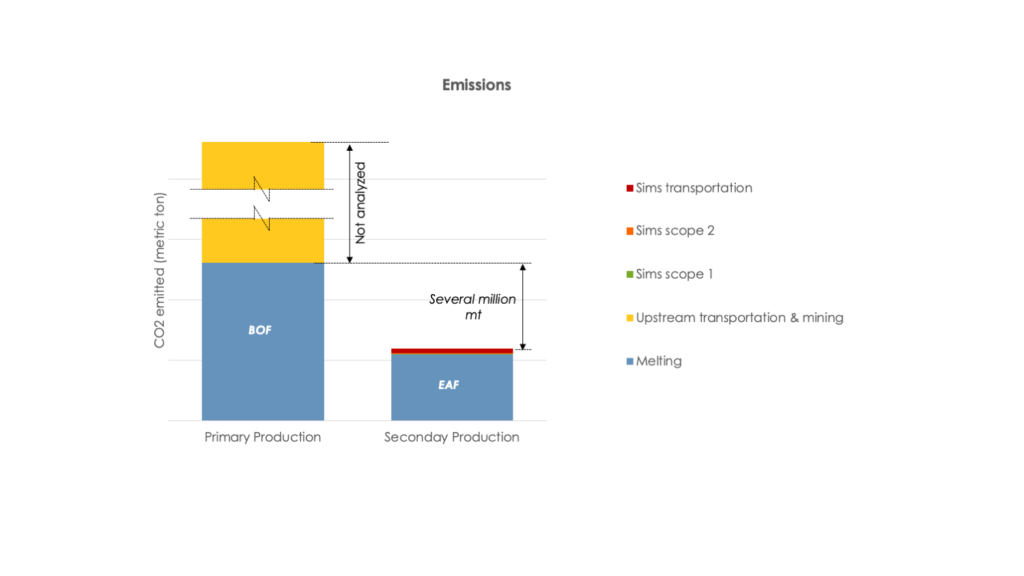 Sustainability: A continuous journey
By being a key player in the metal recycling industry, Sims prevented several million metric tons of CO2 emissions. To put this in perspective, this is equivalent to the greenhouse gases generated by more than one million passenger cars in one year. While this is a great position for Sims to be in, I recommended to Sims to accelerate its journey toward becoming a global leader in sustainability by taking steps to shrink its carbon footprint. Specifically, I recommended that Sims employ an external agency and set emission reduction goals in line with the Science Based Targets initiative, a partnership between various NGOs, to incentivize companies to set science-based targets and increase their competitive edge in the shift toward a low-carbon economy. Lastly, I advised them to perform normalized comparisons between their facilities and identify and adopt best practices from within the organization. I'm hoping that my time at Sims Metal Management, even though it was only 10 weeks, will have far reaching impact for the company and for the world, and that hopefully, we are one step closer to achieving a more sustainable and circular economy.