Selling Unilever products in rural Pakistan while empowering women entrepreneurs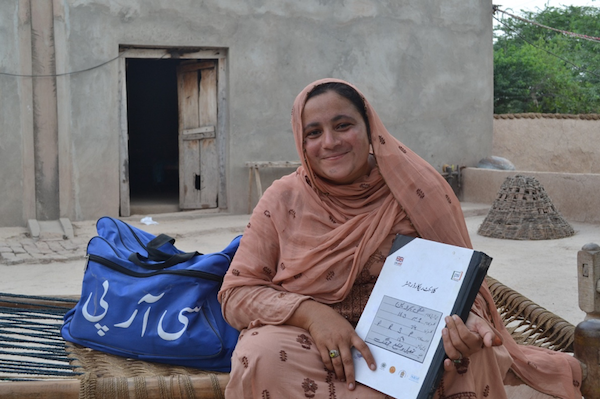 As the world has become more globalized, business models have changed to best capture multinational markets. However, rural areas have rarely been considered when implementing these changes historically. One problem is that physical access to these regions is difficult. Several multinational corporations (MNCs) are now introducing a model that allows them to be present in these previously inaccessible areas through unique partnerships with non-governmental organizations (NGOs). My work this summer, generously funded by the Cañizares Fund at the Emerging Markets Institute, looked at how Unilever is breaking into rural markets in Pakistan.
Pakistan is an emerging market, with large portions of the nation still rural. NGOs are working on a host of economic issues in the country and are coming up with creative approaches to ensure sustainable economic development of the communities they work in. The Rural Support Programmes Network (RSPN), an umbrella organization for almost a dozen province-wide Rural Support Programmes, has formed partnerships with several corporations to build up financial stability in rural households.
In that vein, RSPN's relationship with Unilever was born out of a project funded by the government of the United Kingdom. The goal of  the project included the empowerment of women through financial independence obtained by selling household necessities door to door. Following their model for community engagement, RSPN worked with village committees to identify local women leaders. The organization then trained each woman—referred to as a Community Resource Person (CRP)—on financial literacy, as well as on social marketing skills to facilitate door-to-door sales. I was able to go into several rural communities during this trip and speak to some CRPs regarding their work and its impact in their homes.
Offering needed products in rural communities is key
A private sector partnership can have an impact in a community while ensuring viable margins. In this project, Unilever agreed to curate a bag with a variety of products that are most in demand by rural households: bar soaps, laundry powder, tea, spice mixes, and much more. CRPs buy these bags at a low cost and then sell individual products as they go door to door.
Unilever curates the bags depending on the product variety and product availability in surrounding markets. This means that CRPs in different locations receive bags with different items depending on what Unilever has determined to be the biggest gaps in consumer need based on its own market research.
This is an area in which other businesses can learn from Unilever: the corporation actively decided to invest in the project by determining what products were lacking in the rural markets they were serving and what products were desired by consumers in those regions. Instead of a one-bag-fits-all approach, Unilever decided to treat this partnership with an NGO as they would any other venture and molded their offerings to the specific communities. Though the initial investment is large, it allows Unilever to reap greater benefits over time, since it is filling relevant gaps through its product offerings rather than bringing in needless items.
Product variety is not necessarily important in a rural market where access to basic items is highly limited. By understanding the needs of these communities and focusing only on fulfilling them, Unilever has minimized its production costs since it is highly inefficient to transport large amounts of products over long distances such as to these rural areas. By keeping costs down, profit margins increase, which helps Unilever keep this relationship with RSPN, since it is financially beneficial to Unilever, as well. As global access increases, Unilever also has the distinct advantage of being one of the rare MNCs that has managed to gain a foothold in markets that were previously overlooked.
Tying for-profit principles into development projects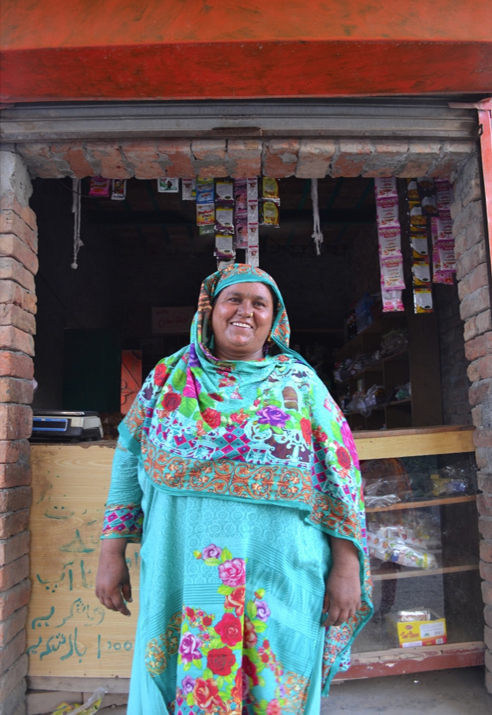 My work with RSPN and the CRPs showed that the progress of a development project can be readily tied in with for-profit principles. In this particular project, the door-to-door business was so successful that many CRPs were able to save enough money to open up storefronts. According to the CRPs, on average, they would make 10 times in sales in their stores compared to going door to door.
Storefronts allow consumer goods companies to have access to more consumers than they do through individual in-home sales. In the case of Unilever, the company's willingness to work with these women meant that typically off-grid communities were introduced to Unilever products and, because of product familiarity, they demanded more of the company's products in stores. RSPN's research shows that as rural households get used to products, they start asking for variety within those products, such as soaps of different fragrances. What all of this means for a company like Unilever is simply more profits.
The empowerment of women pays out into the future
Unilever is playing an important role in the empowerment of women in rural Pakistan. There is little to no possibility of these women being employed by the formal sector in such regions. By providing them with employment opportunities, Unilever is promoting financial inclusion of a large part of the population that is often overlooked. Empowering women is vital to building an equal society, and doing so allows for a high likelihood that the following generations will build on expanding rights, ensuring a cycle of empowered girls and women. As the concept of independent, empowered women becomes more prevalent in Pakistan, they will also have the support of male figures.
With growing financial independence, women have an increasing ability to make both personal and household decisions. Research has shown that women largely buy goods for the benefit of the entire household when they have the financial capability to do so. In my fieldwork speaking with CRPs who only recently earned disposable income, I learned that they first saved money to spend it on items such as water pumps, lavatories, and such. A large portion of their regular income is also spent on body soaps, clothing detergent, and spice mixes, all of which are also for household consumption.
Women who earn are also likely to invest in their children's education without discrimination as to gender. Since girls' education is key to their being empowered, the behavior of empowered women means that they facilitate future generations of women to succeed, too. This illustrates that investment in programs enabling women to be financially independent continues to pay out into the future, as well.
Partnering with rural communities benefits companies
Consumer goods companies can benefit from this sort of partnership with rural communities, since there is a lack of competition from competing companies within those same communities. As mentioned before, brand familiarity ensures that there is a continuous cycle of consumers for the products that make it to rural markets. Once there is an established supply chain to these markets, production costs will decrease. In addition, there will be economic development through the introduction of such ventures. More people with disposable incomes enable the consumer base for these products to grow, thus solidifying the initial goods company as a key player in these markets.
The future of businesses in Pakistan is promising. Along with pressures from beyond its borders, Pakistan has had to face internal changes. In 2018, the country elected a new prime minister, and the political transition of power was largely peaceful. Most recently this year, Pakistan was approved for a from the International Monetary Fund (IMF). As a condition, IMF terms called for a flexible market-determined exchange rate. Though Pakistan is still dealing with the repercussions of a sudden devaluation of its currency, this change will lead to higher economic growth, which, in turn, should encourage businesses to expand within the country.
Businesses can find creative ways to succeed in such environments as they learn from Unilever's unique partnership with development projects. Traditional business models no longer apply in many sectors, and succeeding in Pakistan requires similar ingenuity on the part of corporations.
Opinions in this article are the author's and do not necessarily reflect those of Cornell, Johnson, or the Emerging Markets Institute.