Park Perspectives: Learning to lead through discomfort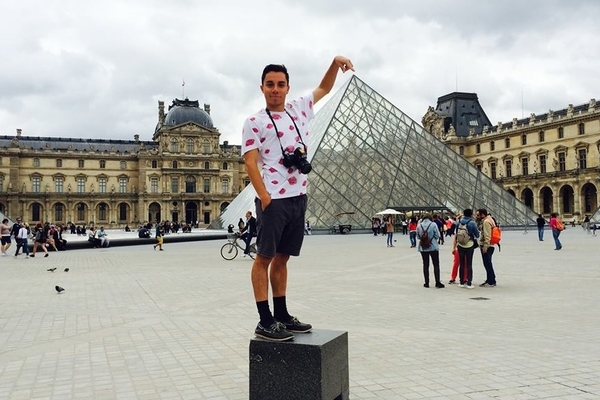 Park Perspectives are authored by Johnson's Park Leadership Fellows.
Like many people, I tend to default towards avoiding uncomfortable situations in both social and professional settings. Over time, I noticed my own bias toward comfort more and more as I started to gravitate toward more significant leadership opportunities. In these roles, I began to see I was missing a small but important piece of what can make or break a great leader: the ability to have the tough conversations and lead through discomfort.
After realizing this about myself, I made it a goal to improve by making more intentional (and sometimes odd) decisions to practice navigating through difficult and uncomfortable experiences. In this post, I outline two examples from my current journey toward becoming a better-rounded leader.
Stepping outside of what's comfortable
After receiving my undergraduate degree, I decided to take a similar journey to one my father had taken at the age of 21. My father, who had not yet been outside of his native Mexico, had grabbed his bags, collected his savings, and left to backpack across Europe. He understood that by jumping right into the experience, immersing himself in new countries and cultures, he would get the most out of the one trip he could afford to take at the time. He continues to work for an international organization today, and I can see some of the lasting effects of his European experience and how it informed the path he chose.
Keeping that in mind, I took several months to travel through a dozen European countries myself, living out of a backpack and sleeping on trains, buses, and in usually overcrowded hostels. Through that experience, I learned what it means to travel alone (for much of the journey) and explore new places with really nothing more than my own thoughts. The bad days could be turned into good days, allowing me to build a greater perspective on my concurrent path back home.
The trip consisted of a series of uncomfortable experiences (except for the moments when I was in full tourist mode, as in the picture above). There were days when I was so tired of walking, I felt that I just couldn't do it anymore. And there were times when I became lost in a new city on my way to find lodging or wished I had someone to take the lead on figuring out directions. However, through the discomfort, I was able to develop greater resilience, as well as improve my self-confidence.
Embracing discomfort leads to good things
After my experience in Europe, I took on risk and uncomfortable uncertainty by heading down to New Orleans to build a tech startup. By accepting a larger amount of responsibility than I was probably qualified for and launching a new technology in a city I had only previously visited once before, I tested my belief in embracing uncomfortable challenges to improve as a leader.
I learned how to face uncertainty head on as I met with our new clients one moment and scrambled behind the scenes with our technical engineers the next. Dealing with the unknown involved uncomfortable conversations with employees I had hired, disagreements during our all-hands meetings, and pushing through the difficult weeks made up of early mornings. In the end, I understood what it meant to lead through that uncertainty, as well as how to truly lead by example. From that experience, I developed both of those leadership skills and, over those several years, found the first and only city I have ever fallen in love with.
These experiences, among others, have helped me take more away from my first year of business school. Johnson's curriculum is designed, in part, to take you out of your comfort zone as you work through difficult problems. As a result, I've been able to appreciate the way our first year has been structured and have truly enjoyed continuing to develop these leadership skills with some amazing classmates. Through my past life experiences and now the MBA program, I've learned first-hand that only good things come from embracing discomfort.