Combatting modern slavery in the Republic of Georgia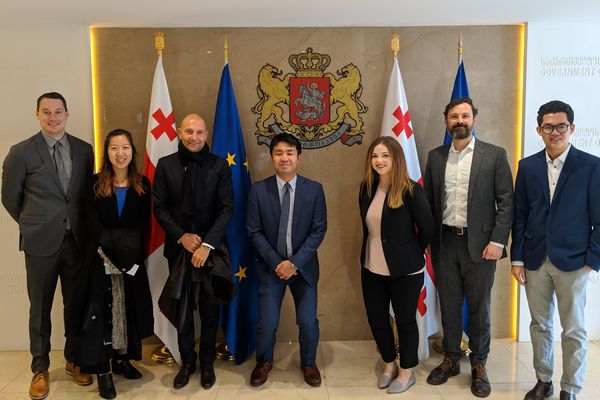 As students in the Sustainable Global Enterprise (SGE) immersion, we had just wrapped up three days of meetings in Washington, D.C., capped by a discussion with the head of NASA. From there, we caught the Acela (express train) to JFK International Airport, where we boarded a twelve-hour flight to Azerbaijan, then another to Tbilisi, Republic of Georgia. Our first stop once we arrived was a meeting with the prime minister, and that was just the beginning of our week on the ground gathering information for our SGE immersion project. If this sequence of events sounds a bit surreal, it was. But, as we had already begun to learn throughout semester, the access and expectations that are part of the SGE immersion program are unparalleled.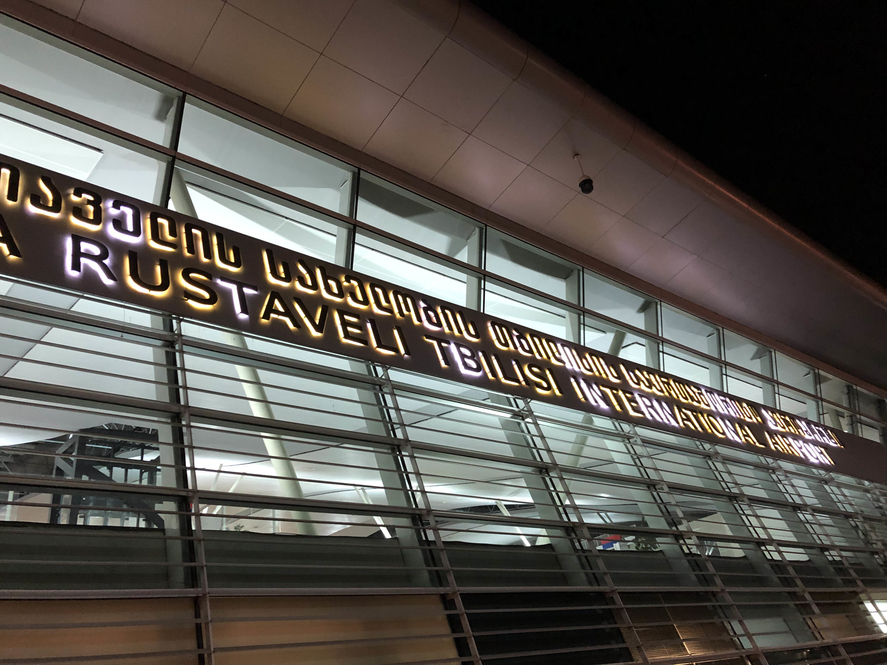 Real-world projects with the SGE immersion
Scrolling through news headlines, reports of worldwide environmental and social sustainability challenges seem to be ever-more commonplace. Given the massive scale of many of these problems, it can be difficult for the average person to feel as if he or she can do something that will have a meaningful, positive impact. In this context, the opportunity to collaborate on a global scale is what makes the projects in the SGE immersion in the Samuel Curtis Johnson Graduate School of Management all the more engaging.
Students enrolled in the immersion work on real world challenges brought forth by various organizations, ranging from multinational corporations to startups to nonprofits and others, all seeking insights on ways to move forward in addressing their most challenging sustainability issues. During the SGE immersion, I worked together with four MBA teammates to engage with one of these challenges.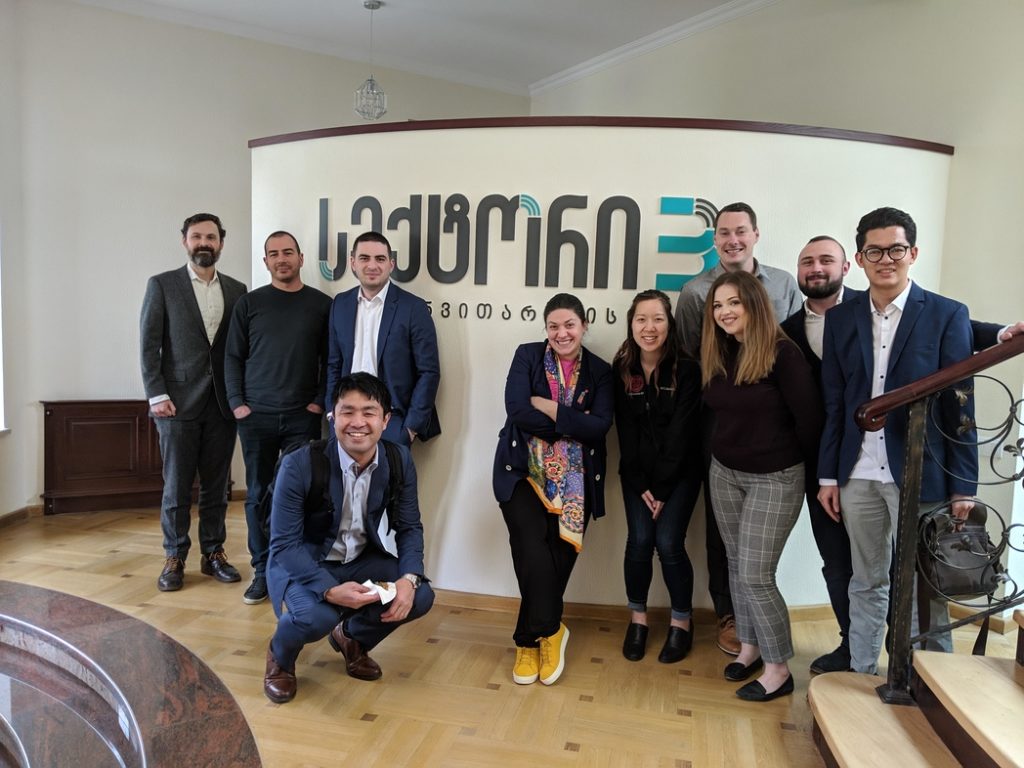 From the beginning, every member of our group knew this was going to be a once-in-a-lifetime experience. The project we were working on was with a small, U.S.-based nonprofit organization, Unchain, formed to combat modern slavery on a global scale. As we would come to learn in the coming weeks, modern slavery can take many forms, including human trafficking, forced marriage, and forced labor. It is a worldwide issue estimated to affect more than 40 million people.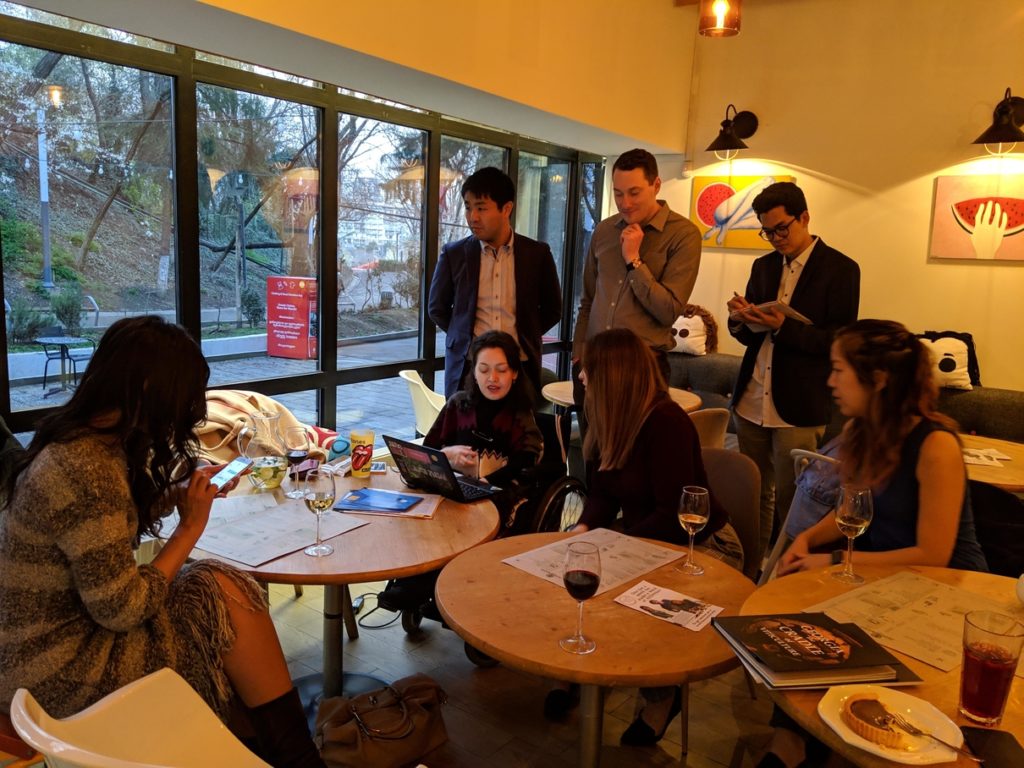 Because modern slavery persists due to many interconnected factors, we needed to work with multiple groups in order to effect lasting progress. In looking for partners interested in tackling large-scale problems, Unchain found an opportunity to work with the government of the Republic of Georgia, where the prime minister had recently set an ambitious agenda to achieve a green and more sustainable economy, on both environmental and social grounds. This is what led our group to spend our spring break in a country that seeks to be a leader in sustainable practices.
Access to decision makers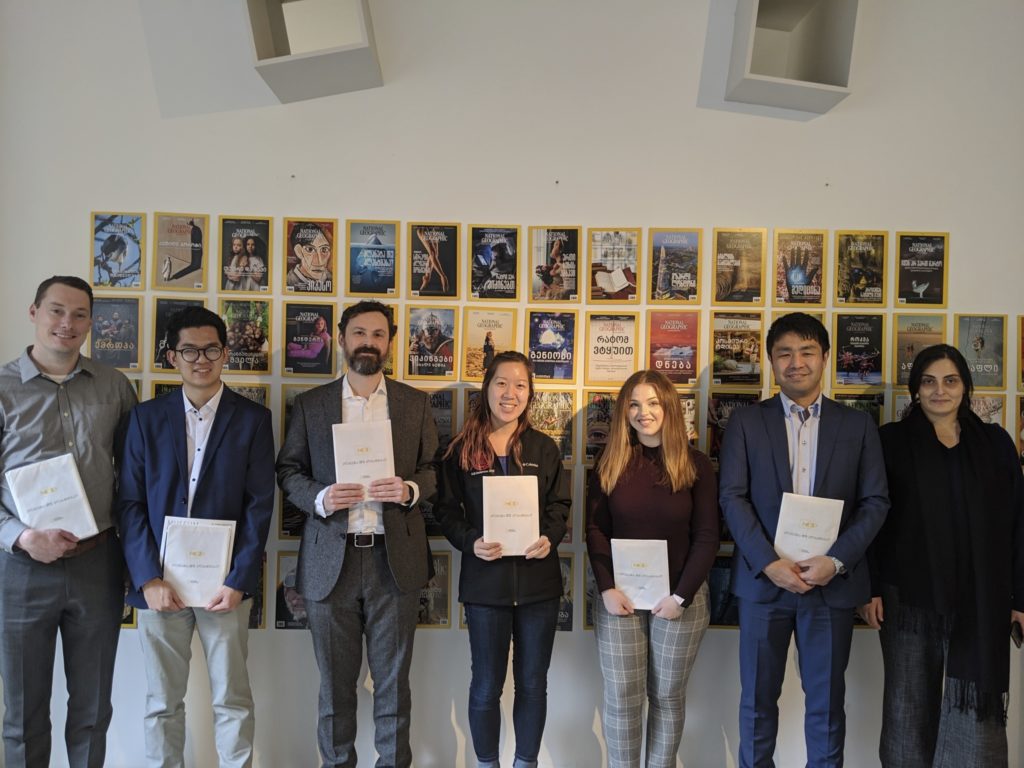 After our discussion with the prime minister to learn first-hand about the country's initiatives, we also had the opportunity to meet directly with leaders from the Ministry of Environmental Protection and Agriculture, the State Fund for the Protection and Assistance of (Statutory) Victims of Human Trafficking, the Human Rights Secretariat of the Administration of the Government, the Department of Human Rights, and the Ministry of Internal Affairs.
Along with government agencies, we were fortunate to meet with students, faculty, and administrators at Tbilisi State University, the oldest university in Georgia, and at the Georgia Institute of Public Affairs. Later, we met with people at the Sector 3 Hub for Development, a nonprofit dedicated to multifaceted development projects in Georgia. This meeting yielded insights into the prominence of the Georgian Orthodox Church, which has an extremely high participation rate as well as a very high public trust level.
With this newfound knowledge, before we left Tbilisi the director managed to get us a last-minute meeting at the hilltop retreat of an archbishop of the church. In a small room of a stone home, we learned about the church's role in promoting sustainable agriculture and environmental protection. Sipping tea next to a fireplace in the small, stone room was like stepping back in time, with the spell broken only when the archbishop retrieved his cell phone from his simple black robe to check a message.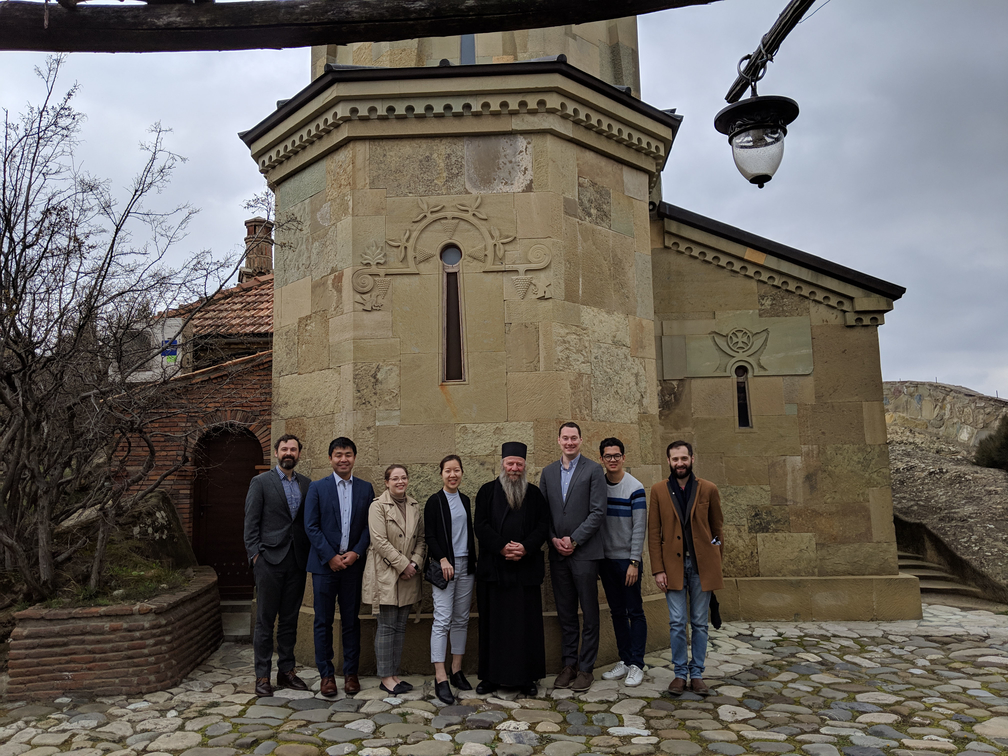 The wine industry is leading the way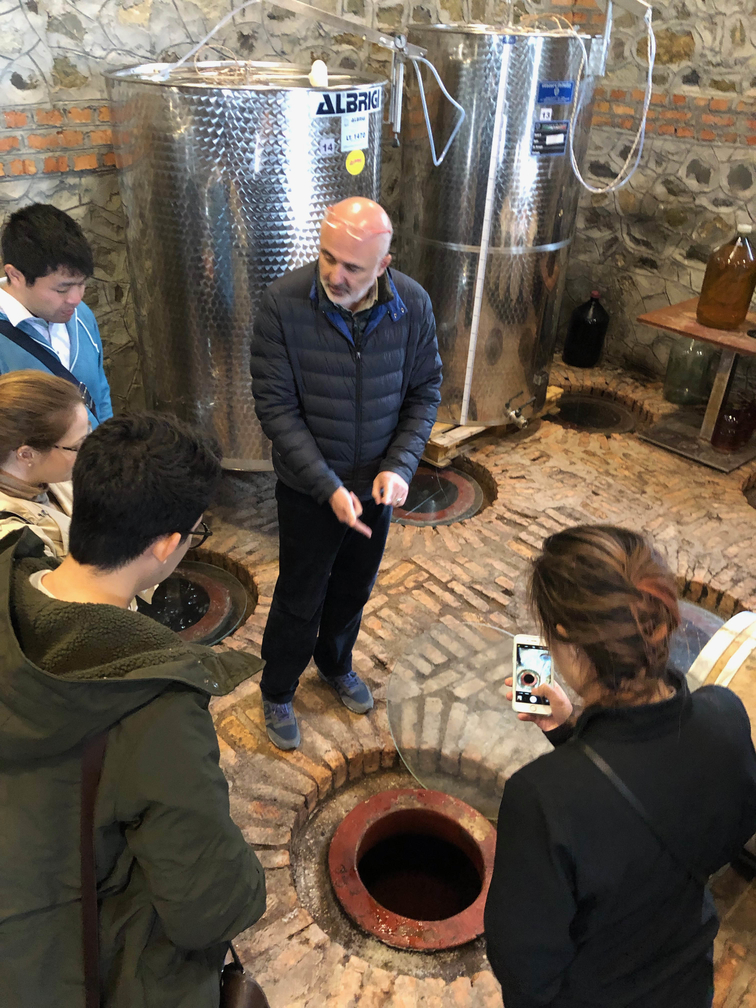 The final few days of the trip took us through the Caucasus Mountains and to the Kakheti wine region. We were tasked with finding strategies to combat forced labor in product supply chains,  and since Georgia is one of the oldest wine regions in the world, the wine industry became an attractive case study in developing mechanisms to promote increased transparency in labor practices. Our goal was to encourage a broad shift to more open information exchanges, create greater accountability for the conditions in which products are produced, and develop strategies to promote greater business participation and collaboration, showing how doing better from a sustainability perspective also reinforces positive performance from a market perspective.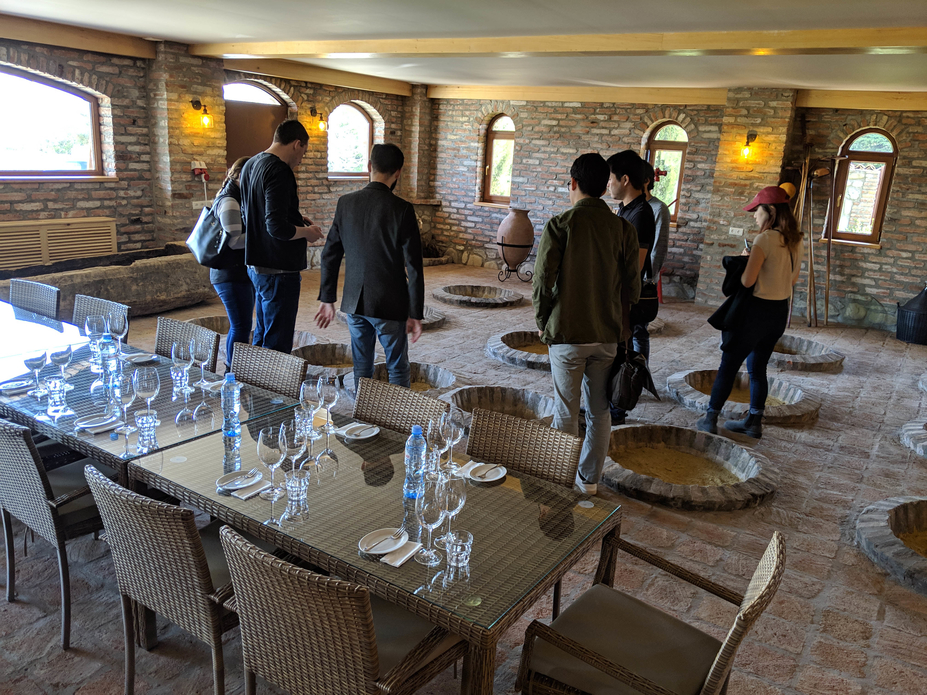 Looking out over the snowcapped Caucasus mountains from our hotel on the final evening of the trip, I couldn't help but think it was the perfect end to an amazing adventure filled with meeting great people and learning about the efforts of so many different groups working to promote more socially equitable and sustainable lives for others.
—Michael Kowalski, MA '20, is a master of arts in design candidate in the College of Human Ecology and a teaching assistant for the SGE immersion