Park Perspectives: The importance of staying true to yourself
By Danielle Gill '09 and Emma Zaccardo, both Two-Year MBA '21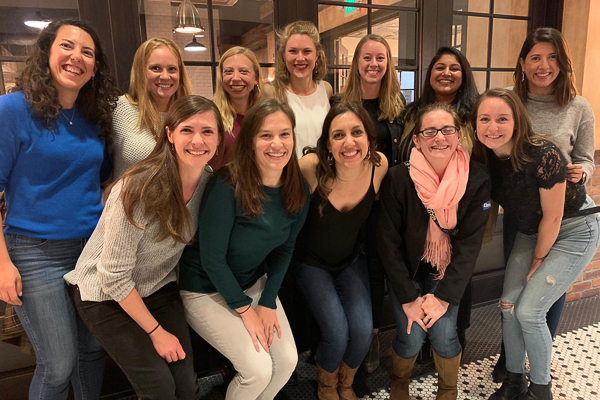 Park Perspectives are authored by Johnson's Park Leadership Fellows.
Welcome to Johnson! Congratulations, you've started the MBA program that you've been working so hard toward. Over the course of a two-week orientation you've met 280 new friends while learning about potential new careers, how to navigate the Management Library, and lounging by the lake at J.O.E. (Johnson Outdoor Experience). There are professional clubs, social clubs, and shared interest clubs. You're attending exciting new classes, listening to interesting speakers, and going to briefings every week. You're being pulled in so many different directions that sometimes it's hard to remember who you are and why you came to business school.
Drinking from a fire hose
Beyond the multitude of things available for you to do at Johnson as an MBA student, future job opportunities suddenly become abundant. There are numerous career paths and an endless list of companies to choose from. With professional clubs, company briefings, and networking opportunities, deciding what path to pursue can become overwhelming. Add to that the fact that your friends are all going in different directions and following their own interests. You can find yourself worried and confused about whether you are doing the right thing.
Keeping connected to who you are
While it can be easy to get pulled in many different directions, both of us found early on that it was crucial to find time to keep up with established habits and traditions outside of school. Danielle, who was previously a dietitian, found that sticking to her cooking and exercise routine helped her to stay healthy and feeling like herself. Emma and her husband moved to Ithaca from Seattle, where they both enjoyed trying new restaurants and different cuisines as a way to connect with each other and learn more about their community. In Ithaca, Emma has made it a point to have regular date nights when she and her husband can connect and explore their new home. Both Emma and Danielle find that dedicating time to existing relationships with friends and family is extremely important to staying grounded in the whirlwind that has become their new business school life.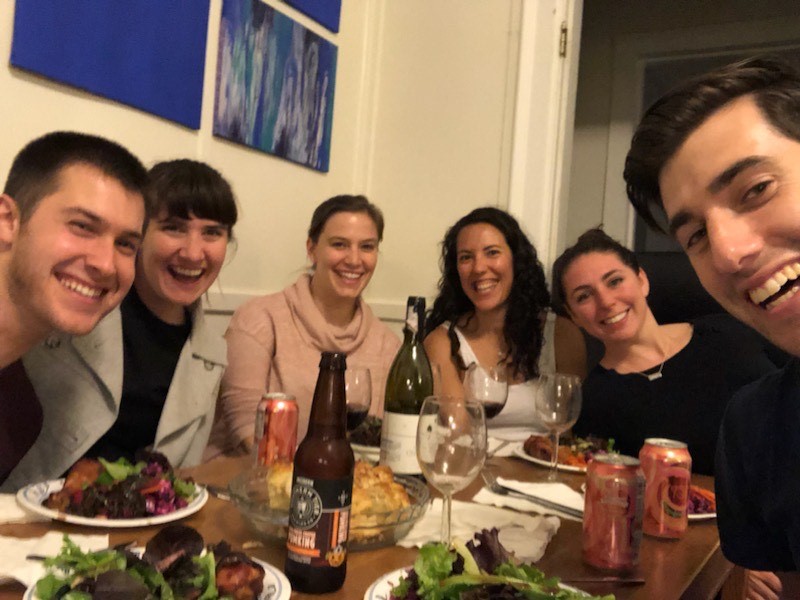 Staying authentic to yourself isn't just about doing things that you enjoyed before school; it's also about finding ways to connect with your classmates and create new traditions. Danielle hosted a Rosh Hashanah dinner so that she could celebrate a family tradition, even while away at school. Danielle found that sharing her traditions with new friends was a great way to feel more settled and rooted in her new home. Early during their fall semester, a close mutual friend and classmate of Emma's and Danielle's announced she was getting married. Friends came together to throw a small, impromptu wedding shower. Although it had been a really tough day of preparing to meet with recruiters, bringing friends together to celebrate a major milestone was a fantastic occasion to connect with what matters most in life—and, most importantly, it provided a refreshing reminder of personal priorities.
Johnson also provides opportunities to explore interests and continually encourages personal growth and authenticity. Emma joined the Johnson Book Club and has been able to meet other students and staff while exploring interesting topics at monthly book club discussions. Danielle joined the Sustainable Global Enterprise Club so that she could attend lectures that relate to her pre-MBA interests in food and sustainability. The Park Leadership Fellows curriculum provides numerous opportunities for self-reflection and finding what is most important to us individually. Emma and Danielle both found the Personal Mastery workshop to be one of the most impactful experiences they've had at Johnson yet. The fellowship allows for structured time to focus on how you want to be a leader and what impact you can have on your community. This time is crucial to navigating all of the opportunities available to students at Johnson.
Authenticity enables you to show up as your best self
Emma and Danielle made it a priority to find ways to stay true to themselves—both inside and outside of school, with new and old friends. In business school, each individual needs to focus on career, academics, and personal enrichment to varying degrees. Navigating the decisions about how much time to dedicate to each aspect can be confusing and overwhelming. Making sure to take time for yourself and to connect with what is important to you allows you to be your most authentic self. It allows you to make informed choices and will help you to decide what types of things you value most. This is particularly important during recruiting, when you will choose which company and role best aligns with your authentic self. If you can master that, you will know where to commit your time when the next briefing or club position comes up. And you'll be able to do so at your most effective and get the most out of it.