Is there a golden ticket? Tips to strengthen your EMBA Metro NY application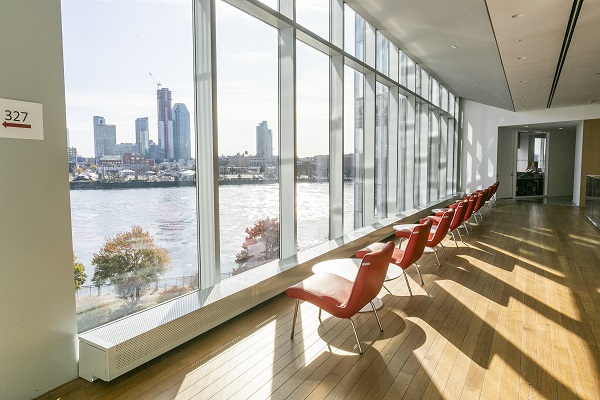 You may be just beginning to research the Cornell Executive MBA Metro NY program. Or perhaps you have attended an event or two, spoken with a member of our admissions team, or started to complete the online application form. No matter where you are in the admissions process, you may have questions about how to increase your chances of getting into the program. In fact, candidates often ask me what they can do to submit the perfect application. What is the golden ticket to ensure acceptance?
Spoiler alert: there isn't one! There are many different ways that you can approach the admissions process successfully. Additionally, some elements of the application—such as your transcripts and letters of recommendation—are outside the realm of your control.
However, below are some tips that can help strengthen any submission through the components of the application that you have control over: the essays, the resume, the organizational chart, and the interview.
The essays: Make your case
This is your opportunity to make the case directly to the admissions committee why you should be a part of the Cornell community.
Answer the questions directly, and be as specific as possible. Address the prompts concisely, but thoroughly, and in the order they are presented to you. Be specific about the Cornell Executive MBA Metro NY program, and how it—versus another program—will help you to achieve those goals. Are there certain courses, faculty, or other aspects of the program that ignite your interest in attending Cornell? If so, let us know!
Use the open-ended essay to your advantage. After having reviewed all other components of your application, what would we still not know about you that you would like for us to know? Do you have special interests, or are you affiliated with certain organizations or philanthropies? Do you have a gap in your employment or an undergraduate GPA to which you would like to add some context? Whatever you decide to write about, make sure you paint a more well-rounded portrait of yourself as an applicant and as an individual.
For all essays, try to stick to the respective word limits as much as possible, but don't worry about going a few (i.e. 20 or 30) words over. Lastly, remember that the essays are your space to use your own voice and to showcase your insights and your personality.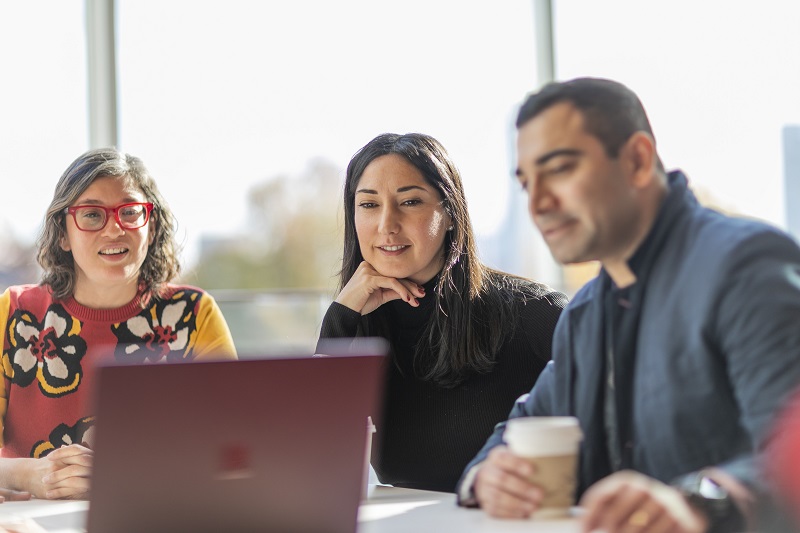 The resume: Step outside your own perspective
It is important for the admissions committee to be able to assess three things from your resume: your career progression, your current level of responsibility, and your potential for advancement. Aim to highlight your general management responsibilities, such as team leadership, project and budget management, and customer relations.
When reworking your resume for the purpose of the application, try to step out of your own perspective for a moment. Do you have a good deal of industry-specific acronyms or language? Would it be clear to someone from another background what it is that you do? If not, consider taking more of a generic approach to the document.
If you would like case-specific feedback on your resume, as well as your overall potential fit with the Cornell Executive MBA Metro NY program, submit a pre-assessment. We will get back to you within a few business days with some useful advice, tailored specifically to your background.
The organizational chart: Provide organizational context
This document provides the admissions committee with more context on the structure of your particular organization and where you fit within that structure. It is helpful for us, going into the interview, to understand what your title means specifically at your company.
Your chart does not need to be an official, company-generated version. If appropriate, you are welcome to create your own "unofficial" document in a word composition or editing program. Also, you do not need to include the names of employees in your organization (except for your own!). We would like to see your colleagues' titles, but we do not need to know exactly who they are.
If you work for a large organization, you are welcome to submit a chart of your specific team or department, only.
And finally, don't concern yourself if you have several levels "above" you or no one "below" you. We really don't attach much value judgement to the organizational chart. We understand that leadership responsibilities can include, but are not limited to, management of personnel.
The interview: Your time to shine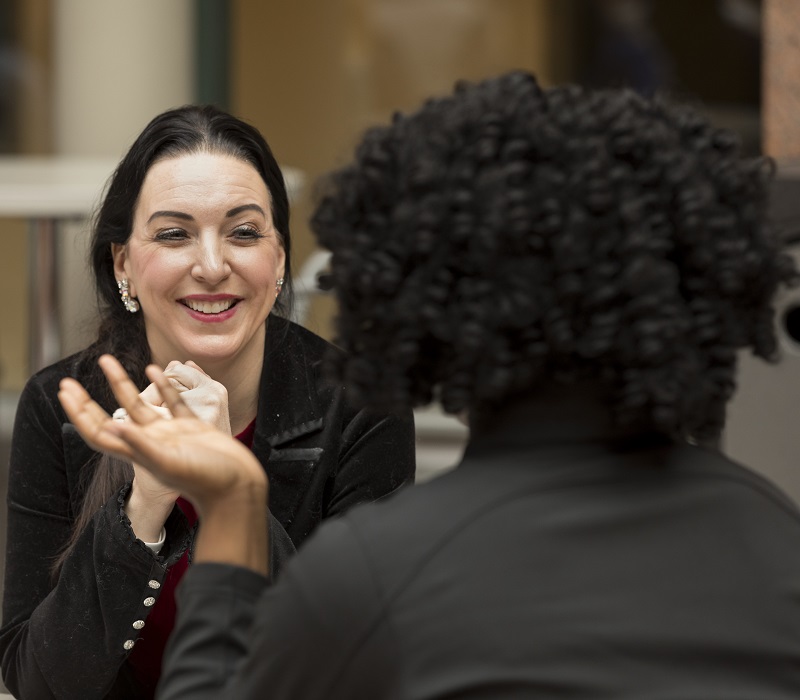 The interview is the culmination of all other components of the application, and it is your time to shine. This is your opportunity to fill in the gaps left in your application and to help us get to know you better as a candidate and a person.
Typically, the interview is one-on-one and lasts approximately 45 minutes. It is intended to be conversational in nature. During an interview, a member of our admissions committee will ask you about your professional background, as well as your career aspirations and how an MBA may align with these goals. Additionally, we will want to hear more about why the Cornell Executive MBA Metro NY program interests you. How does our program, specifically, coincide with what you are seeking to do professionally?
As representatives of a team-based program, we will also be interested in your definition of—and approach to—successful teamwork. We will welcome a conversation about your experience leading or managing teams, if applicable. We may also want to know how you navigate the dynamics of a cross-functional or interdisciplinary team, provide feedback, and approach conflict.
Additionally, we may ask you about your preparation and commitment. Specifically, how have you prepared for a program of this academic rigor and level of responsibility? How do you plan to fit it into your already very busy life? We are known for our collaborative learning environment and want to ensure that applicants are able to contribute to that environment effectively.
And finally, we will look forward to answering any questions that might be on your mind! While the interview is evaluative and a space for us to get to know you better, it's also a great opportunity for you to get to know us and to determine if our program is the right fit for you.
Although the interview is conversational in nature, treat it as a professional meeting. Consider attire that you would wear to a job interview, and ensure that you are on time. But most importantly, plan to enjoy the experience!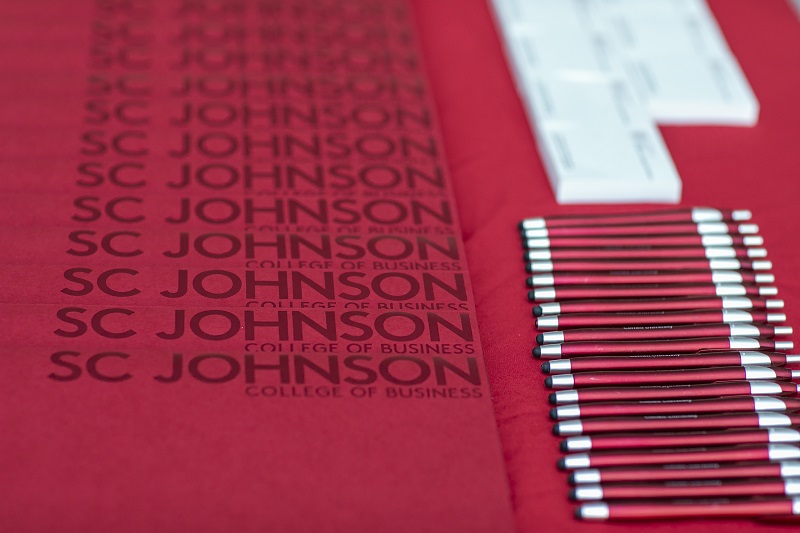 What else can I do?
A great next step is to attend an event. We would also love for you to visit us and sit in on a class or receive a tour of campus. If you would like to learn more about these opportunities, or if you have lingering questions as you navigate the research and applications processes, contact me at cobrien@cornell.edu.