Jamie Hunt, MBA '13, reflects on his experience as a Park Fellow and living with impact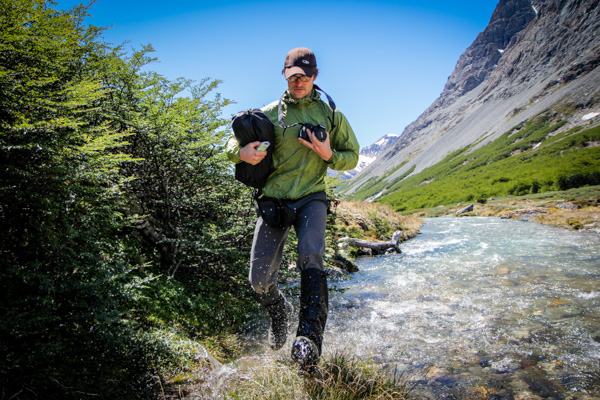 As a Park Leadership Fellow, Jamie Hunt, MBA '13 co-created the Cornell Patagonia Leadership Expedition which remains a sought-after course for students looking to test their leadership on a 10-day expedition hosted in partnership with NOLS.

Jamie Hunt, MBA '13, facilitating a discussion to create a positive learning environment for the expedition

In March 2020, Jamie will host a virtual workshop on mindfulness and performance for the Park Fellows community. In the following Q&A , he shares memories of Johnson and insights on leadership and impact. He is currently a coach, consultant and mindfulness teacher.
Q: What was your most memorable moment during your time at Johnson?
Patagonia, Chile. A steep descent after an endless mountain pass in freezing rain and wind so powerful that it knocked some of our group—my second-year classmates and friends—to their knees. The weather had been building all day; frostbite and serious injury were no longer outside the realm of possibility, but to turn back would have been just as dangerous.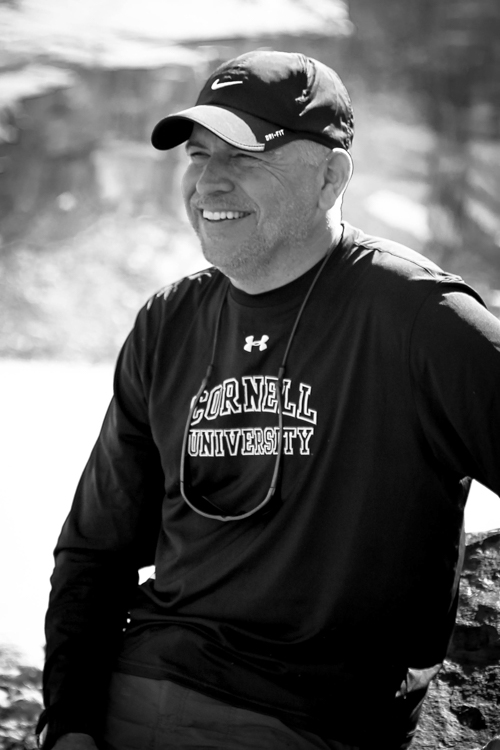 The late Jerry Rizzo, former director of leadership programs at Johnson, a U.S. Marine Corps veteran and TOPGUN instructor, and mentor, had trusted me to design and execute the first Cornell Patagonia Leadership Expedition—and this was only our third day in the mountains. I will never forget the moment, during that steep descent, when Jerry, afraid for the group and closer to his mental limit than I could have imagined him, looked with his steel blue eyes into mine and said "Jamie, we are never doing this again." I was at a loss for words.
We kept going, descending to the valley floor where those of us who were able to make hot tea and soup served the more frozen and shaken teammates bundled into tents and sleeping bags. During the debrief the following morning, Nora Hansanugrum, MBA '13 (whose toes remained a bit numb for a couple of months) said that that kind of challenge was the reason she'd signed up for the course. That morning, the expedition became a team. The course, co-created with Jim Detert and Ingrid Jensen, received a perfect 5.0 rating from every student for its first four years.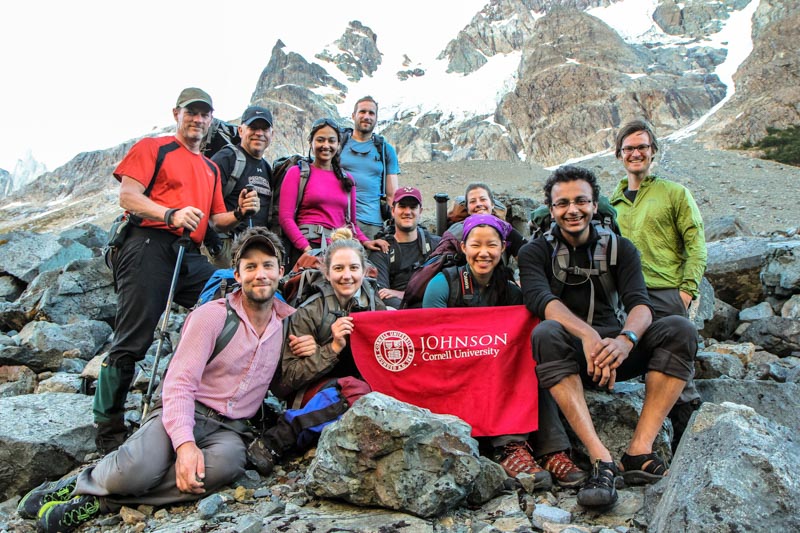 Around the time of the first expedition, Jerry and Jim conceived of Johnson's 4Cs leadership model: Courage, Character, Competence, and Compassion. I'd heard grumblings concerning the last C—was it a little too soft, or too 'woo-woo' for a business school? When Jerry asked me whether I supported including 'Compassion,' I again looked into his eyes and his continuity of attention and nodded. There was no doubt.
I miss Jerry. I wish that he and I could meet for tea and reminisce about the moment in the mountains of Patagonia when we came within a hair's width of losing faith in each other and succumbing to fear, but ultimately chose compassion instead.
Q: From your vantage point, what does the world need now?
We are living in a time when the world needs more leaders who can communicate and lead across divides (e.g. ideological, political, racial, socioeconomic…). With the recent events in Hong Kong, Iran, Australia, the White House, and now Wuhan, it's clear that leading with compassion, integrity, and awareness is sorely needed and will ripple into the future lives of our children's children.
Imagine if the U.S. Senate were to take Risa Mish's critical thinking class and meditate together?
Q: A large part of the Park Leadership Fellows program is about increasing your capability as a leader and making an impact. How are you living out your impact?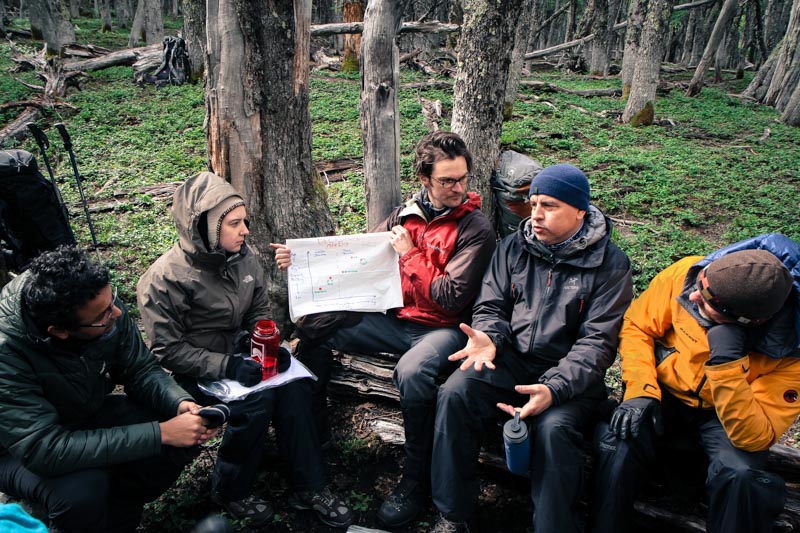 I am threading together coaching, organizational development, creativity, and mindfulness. As a coach, I am partnering with leaders to bring about pivotal, holistic, and sustainable change. As a consultant, I am partnering with startup founders to align around strategy, strengthen execution, and navigate organizational friction. As a mindfulness teacher, I have been designing experiences in which groups explore impermanence (yes, we are all going to die), the experience of modern sculpture and creative work (what effect does it have on you?), and the link with performance (we can all do better).
I seek to partner with individuals whose leadership over their lifetime will ripple out into their communities, whose work creates economic and social value, and whose lives inspire others to live passionately, love deeply, and remain open to the joy and possibility in each moment. I am a work in progress, and I am always learning.
Q: Are there experiences you remember from the Park program that have increased your effectiveness and ability to have an impact?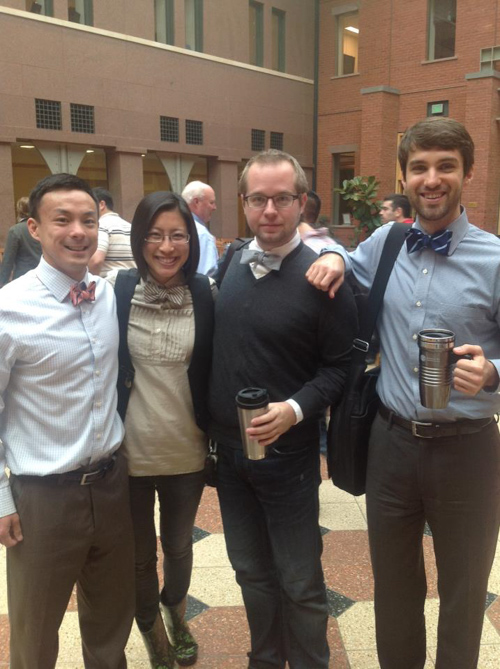 Breaking up old ideas of how we're all supposed to be, learn, and work is important to me. During our second year at Johnson in 2013, Rachael Happen, Konstantin Damm, Duncan Cooper, Charlie McCoulough, and other classmates and I started a playful movement with business attire—Bow Tie Tuesdays, which I'm told continued for a number of years after we left Ithaca. We were experimenting with a different way of being in a context that was often filled with suits and seriousness. Could we be at ease? Could we be playful? Could we be unattached to the outcome of our job searches?
When coaching clients, I very intentionally hold space for them to see with new eyes their old ideas about how they should be. Using metaphors instead of bow ties, I accompany clients to make subject-object shifts in perspective—to explore their patterns of behavior and beliefs as if they were looking at a Rembrandt… and to do so with an occasional chuckle.
In creating Bow Tie Tuesdays, we were also experimenting with how to spark and fuel an idea, and what it took to create a social movement—and then to let it evolve without us. As a coach or consultant, it takes skill to offer a thoughtful reflection—it takes awareness, courage, and grace to offer it without attachment. In my broader work and life, I'm still learning to let go… or even to let be. Aren't we all?
Q: What advice do you have for your peers on having an impact every day?
Get outside. Decide to be fully awake to your life. Loosen your grip on those to-do lists. Practice having an impact on your own mind and habits first, before looking to change someone else's, which is not easy. Go lie on your back in the grass on a spring evening. Everything in the world "is strange and marvelous to well-open eyes" (Jose Ortega Y Gasset). Take in the birds and trees with all of your senses. How might things shift if you were to go for a walk in the sunshine before facilitating your next meeting or making your next call?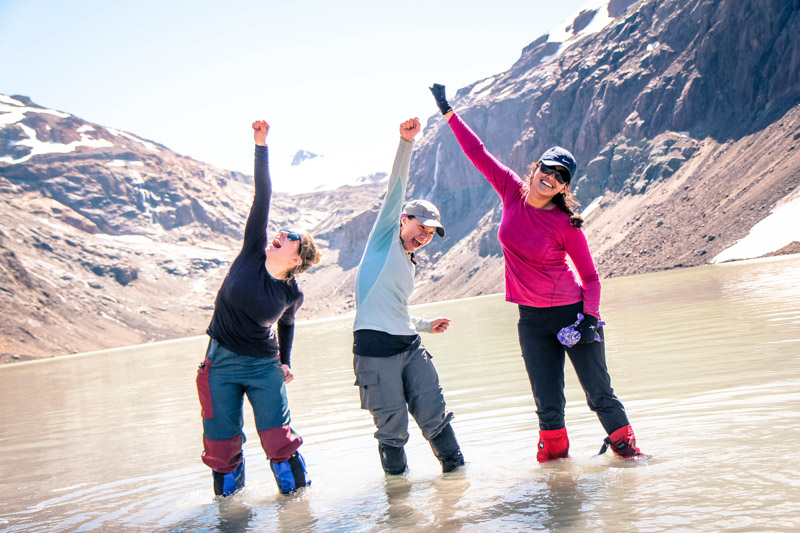 Cultivate the habits you want to run your day. If you were to experiment with one new habit, something simple that may significantly change your life and the trajectory and impact of your work, what would it be? Commit to the experiment for 30 days. Think about the ripple effect set in motion by the creation of a single new habit. Perhaps it is as simple as going to a farmer's market on Sundays—even if it won't compare to the one by Cayuga Lake.
Explore mindfulness, even if only for one minute each morning while you make tea or coffee. Mindfulness is seeing ourselves without a veneer. Who are you really? For starters, who would you like to be remembered as in your eulogy?
Love deeply. Love usually has conditions. "I will love you IF." The energy of love is boundless. As you go about your day and interact with someone at the supermarket, at work, or at home, can you be fully present with them? What would be the impact if you let down your defenses and got in greater contact with your heart?
Live for the question. Mindfulness is inquiry, rather than advocacy. I'll leave you with a few questions to ponder, inspired by artist Andy Goldsworthy's meandering stonewalls:
After that which crumbled is gone, what resonates most about what remains?
What inclement weather in your life could you open to with a pinch more curiosity?
What are the stones in your life that you need to understand more deeply?
And from the poem Youth, by W.S. Merwin "…from what we cannot hold the stars are made."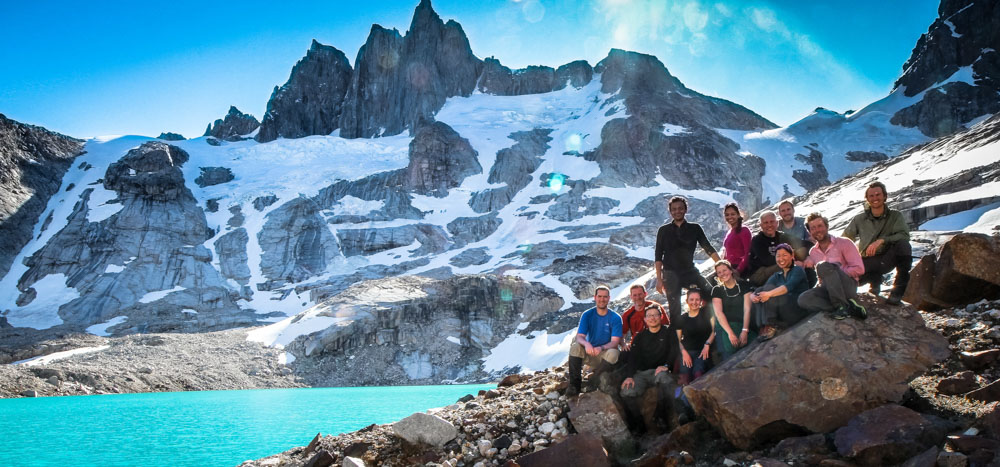 All photographs from the expedition courtesy of Alex Chang, MBA '12.