Reflecting on international service projects with Dyson's SMART program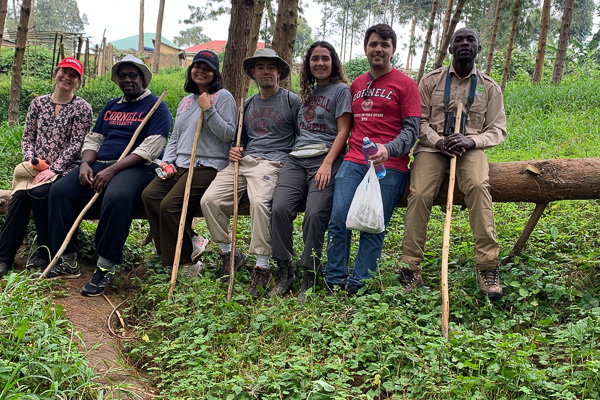 In January 2020, the Student Multidisciplinary Applied Research Teams (SMART) program, part of Dyson's Emerging Markets Program, embarked on its annual service learning field study. SMART sent out nine teams—three to Asia and six to Africa—with a total of 44 students and leaders from across Cornell University to complete service projects complete service projects they had been preparing collaboratively with businesses—mainly small and medium size enterprises—from around the globe.
The 2019–2020 projects represented diverse and unique sectors including: dairy, digital agriculture, fisheries (fingerlings), food safety, beekeeping (honey), healthy snacks/bread (sweet potatoes) and dried fruits. To prepare students for the service learning experience, a network of Cornell faculty shared their valuable expertise and information in each particular sector or field.  While on the ground within project countries, SMART also had committed field advisors that complemented the host organization partners in helping the students navigate the learning process.
As a Dyson School program, SMART continues to facilitate opportunities for students to link theory with practice in unique ways. This relevant knowledge helps to strengthen and enrich small and medium size enterprises, which enables them to grow and flourish and ultimately impact the livelihoods of families and communities. This year, our host partners described their experience with the Cornell SMART teams as: Empowering! Amazing! Smart! Professionalism!
Students, team leaders, alumni, and advisors offered their reflections below.
Daniel Munch, MS '20
Concentration: Agricultural and food economics
SMART project partner: Palabana Fisheries, Zambia
My experience in the 2020 SMART program trip to Zambia was nothing short of an exceptional example of the value that applied field work holds. During my time working alongside Sammy Williey, CEO and founder of a Zambian tilapia fingerling producer, Palabana Fisheries, I was given the opportunity to utilize my background knowledge in livestock production sciences and agricultural economics. Combining these skills and the skills provided by the diversity of our SMART "dream-team," we were able to assist Sammy in helping his business produce higher-quality tilapia fingerlings while streamlining operational functions. This method of taking what I learned in a conventional academic context and applying it to the complexities of the Zambian aquaculture industry provided, in my opinion, a beneficial two-way allocation of knowledge and growth.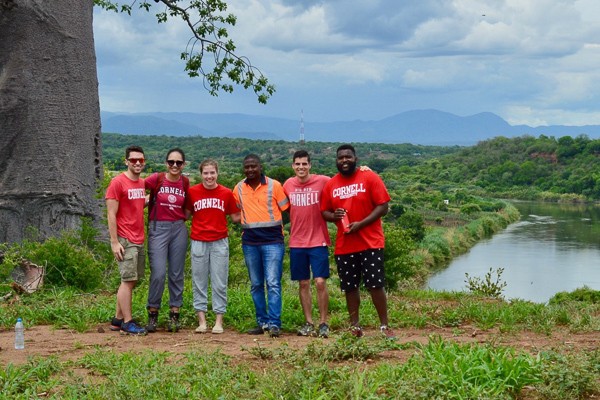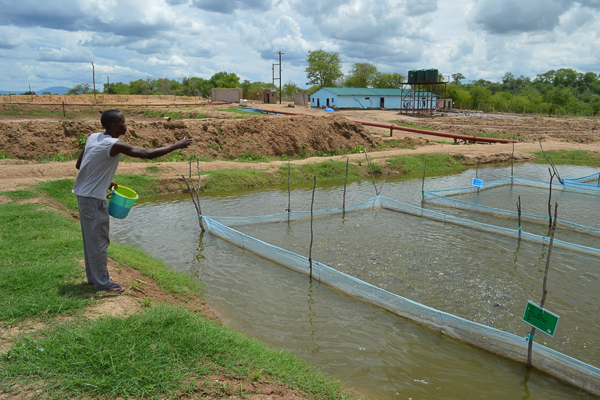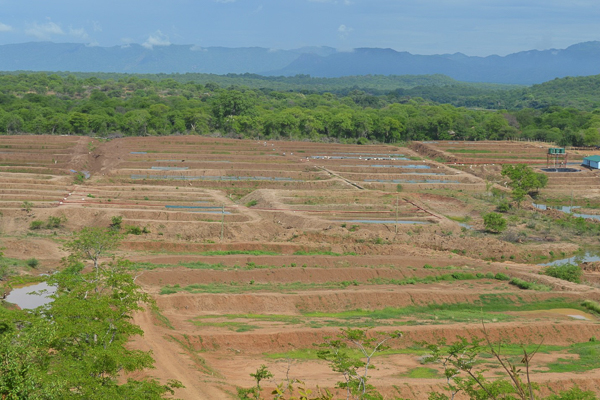 Alexander Li '20 (ENG)
Major/concentration: Electrical and computer engineering and digital agriculture
SMART project partner: M-Farm, Kenya
I have always been interested in how technology can impact industries like agriculture. SMART was an invaluable opportunity to see this first-hand. I learned as much in two weeks as I would in an entire semester. My eyes were opened to real-world problems never discussed in engineering classes. This has been a highlight of my Cornell experience.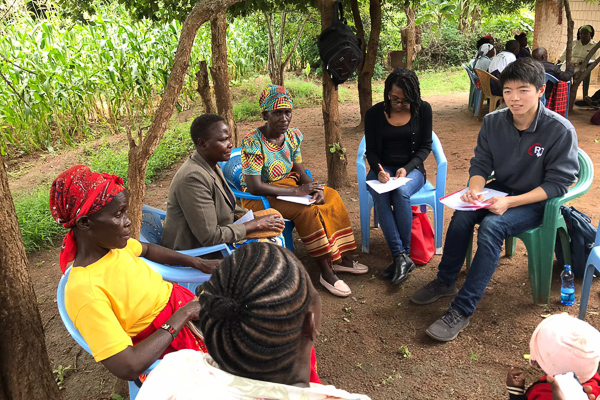 Mainza Mugoya, MS '07
Program coordinator, The African Seed Access Index (TASAI)
SMART involvement: Field advisor for the M-Farm, Kenya project
The SMART program is unique in the sense that it presents a real-life business case to students and challenges them to respond to this case. Through the program, students interact with business owners and managers and are exposed to current challenges, with the expectation that their diverse skillset and classroom learning will guide the design of appropriate and viable solutions. As a former student of both the Dyson School (MS '07) and SMART program (winter 2006), interacting with students in my current capacity as a SMART advisor is very humbling. Their enthusiasm and keen interest in learning are key ingredients for a successful collaboration between the students and the business owner. There is no pre-determined template for this work—one needs to be open-minded, ready to learn, and determined to find solutions.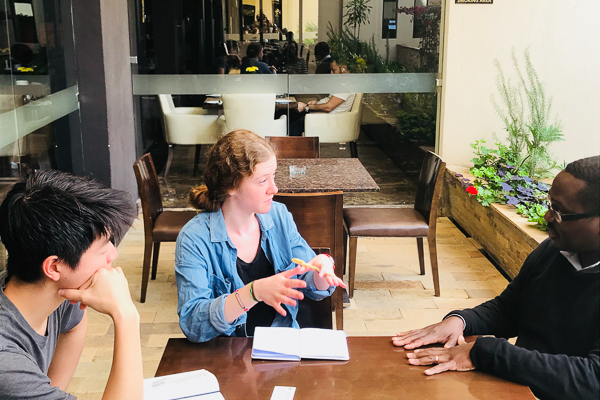 Alethia Chan '22
Concentration: Finance, international trade and development
SMART project: Food Safety Survey, Beijing, China
SMART partner organization: Walmart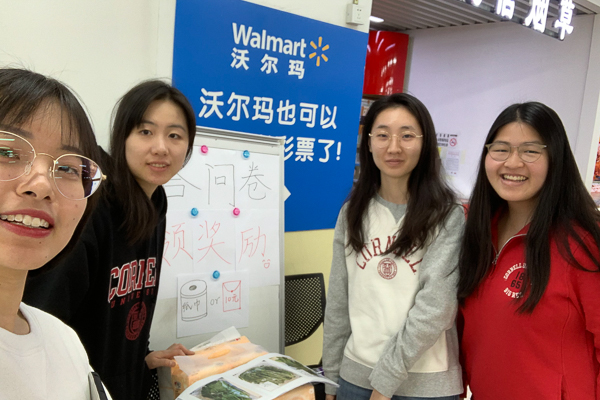 The SMART program provided me with an invaluable experience abroad that allowed me to grow as an individual, researcher, student, and more. It was such an amazing experience that really forced me, along with my team members, to step out of our comfort zones and explore new perspectives. Learning about blockchain technology instilled in me a passion for technology and sustainability. Furthermore, I learned so much about how to navigate around an environment that I was previously unfamiliar with. I am also very proud that my team could work together well. Despite having to deal with a large number of people interested in our survey at once, we were able to coordinate explaining survey instructions efficiently. This experience taught me the importance of collaboration. Overall, the SMART program has been one of the most memorable experiences I've had so far at Dyson.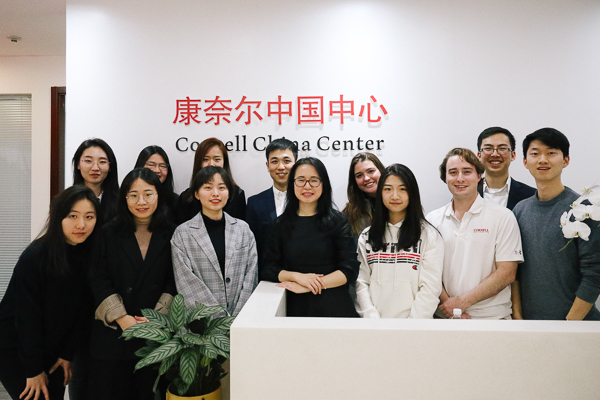 Lindsey Turk, MPS '20
SMART project partner: Azuri Health Ltd., Kenya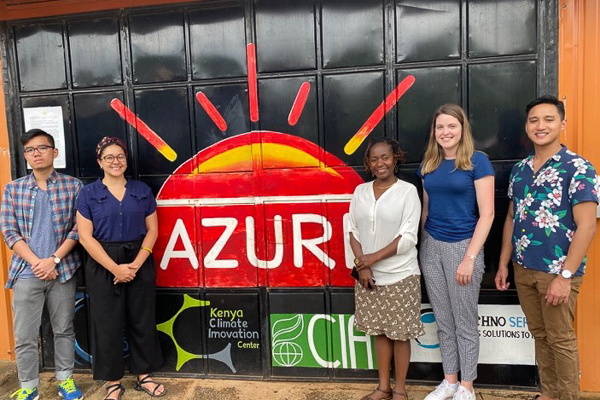 As part of the SMART program, my team and I worked with Azuri Health, a company based in Thika—an industrial town outside of Nairobi, Kenya—that produces locally sourced health food items. Leading up to this, I had worked in communications, however I wanted to change my trajectory and gain experience working in an emerging market. This program went beyond that goal—by working in the field with a mentor and team, I was able to gain humility and a deeper understanding of our company while forming relationships in a way that is exceedingly rare. Seeing the difficulties Kenyans face when starting a business was eye-opening, and using my education in the context of this setting has been incredibly humbling.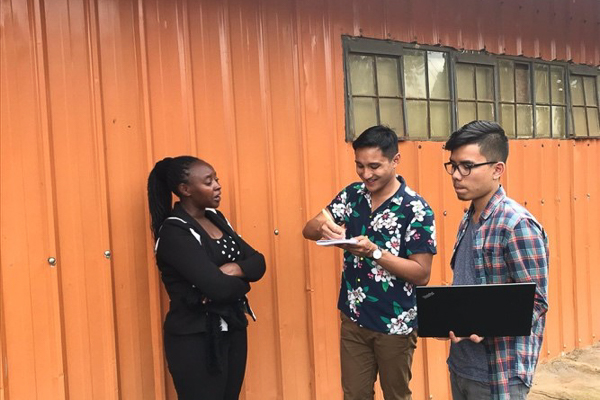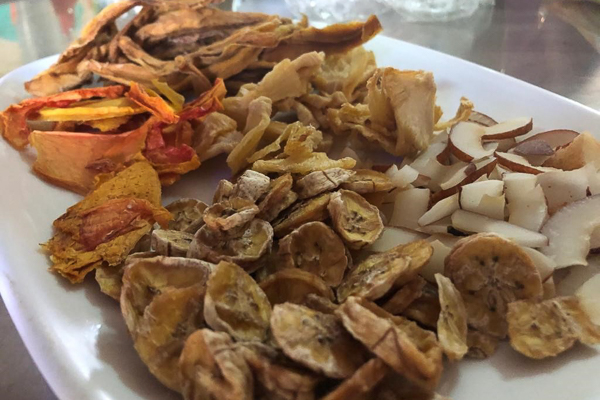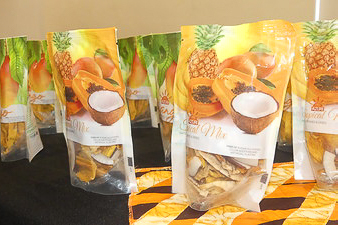 Bichara Sani Haladou '21 (CALS)
Major/concentration: Agriculture, business
SMART project partner: CARL Group, Rwanda
Working with CARL Group in Rwanda has helped me effectively practice my business and management skills while developing my interpersonal and professional research skills. I came to learn to efficiently implement a capacity-strengthening strategy for an agribusiness seeking development in a culture-rich country where youth entrepreneurship is on the rise. It has also helped me confirm my future career goals to work in food production and management as a way to contribute to the nutritional health of the population. Finally, this experience has oriented me toward my summer internship, and I am looking forward to furthering my development in a similar international setting.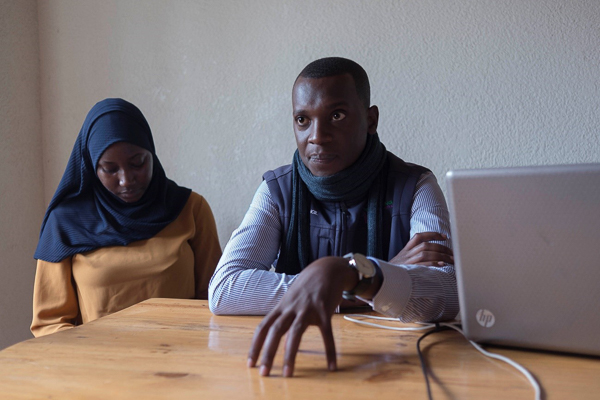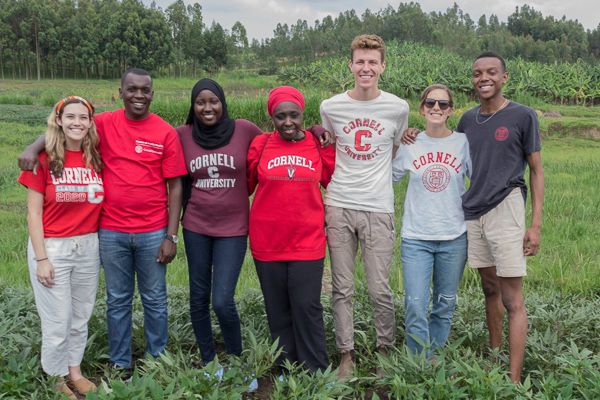 James Patten '20 (CALS)
Major/concentration: International agriculture and rural development, economics and development
SMART project partner: Hebei Qimei Agriculture Science and Technology Co., Handan, China
My SMART team's visit to Hebei Qimei Agriculture Science and Technology Company in Handan was the culmination of my time studying international agriculture and rural development and a chance to witness the organic transformation of the Chinese market. Having grown up watching the organic category develop here in the United States, it is amazing to witness the same process unfold in the world's most populous nation. There is no substitute for on-site experience, conversations with management and farmers, and the cultural immersion that SMART provided to us all. Without it, we would not have understood our client's supply chain or have been able to collaborate with the Beijing or Shanghai SMART teams on equally exciting work.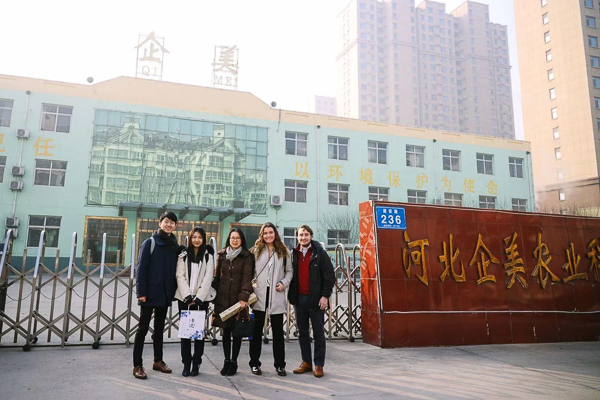 Emma Moulton '21
Concentration: Applied economics and international trade and development
SMART project partner: Sereledi, Botswana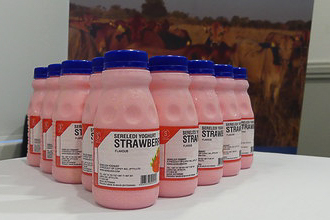 My time in Botswana working with a young entrepreneurial dairy farmer and processer was inspiring. Nonny Wright, founder and owner of Sereledi Farms, is a courageous and determined woman battling the effects that prolonged drought, as a result of climate change, has had on her farm. Throughout my experience, I most enjoyed learning from professionals along the supply chain. I grew to understand how South African products had taken hold of the Botswana economy, which had greatly affected local suppliers like Nonny. My key takeaway, that I continue to find in any service-learning program I am a part of, is to listen to the "little people." One must pay attention to and understand what the farmer is going through in order to create an environment for them to thrive in. It was through learning from Nonny that I grew to ask better questions, withhold my initial judgements, and gain inspiration. I am very thankful for this experience and for the opportunity to work with such an awesome team. This trip has given me a taste of something really thrilling and I am excited to see what the future holds.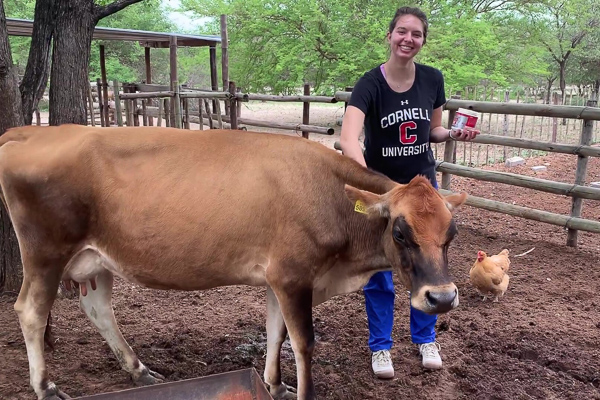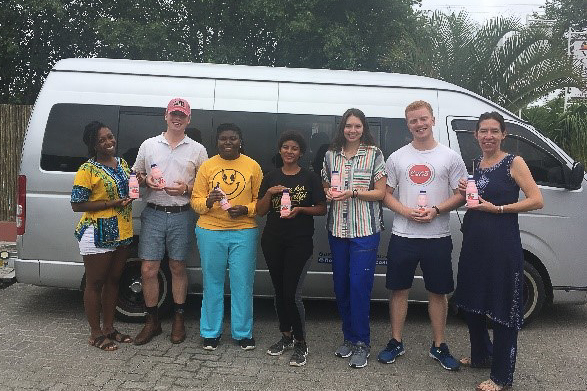 Oscar Alberto Hernandez, MPA '21 (HUMEC)
Concentration: International development
SMART project: Team leader for Golden Bees, Uganda
This engaging experience was transformative for me. Brian, Vincent, and their team were amazing and embraced us as part of their Golden Bee's family. Working with these amazing people gave me first-hand knowledge of what is happening in East Africa and how businesses are overcoming challenges of infrastructure and market institutions with innovative business models and technology. In addition, I could see how businesses in this part of the continent are leading sustainable initiatives that integrate conservation and community development strategies.
I believe that leadership is a continuous process of learning and growth on a team. Working two intense weeks in the field with my team was an incredible opportunity of self-discovery and personal growth. This experience will truly shape my career path in the coming years. Likewise, Brian's passion and love for his people and communities renewed my commitment to my research interests in international development. Finally, this SMART opportunity allowed me to engage with the culture and to reflect on the rich heritage that African cultures have left in countries around the world.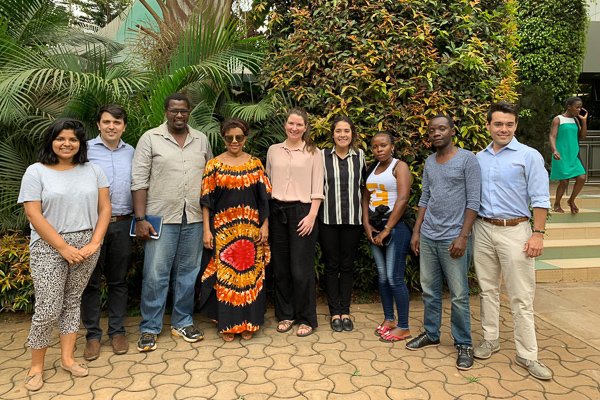 Brian Mugisha
CEO, Golden Bees
SMART involvement: Host organization in Kampala, Uganda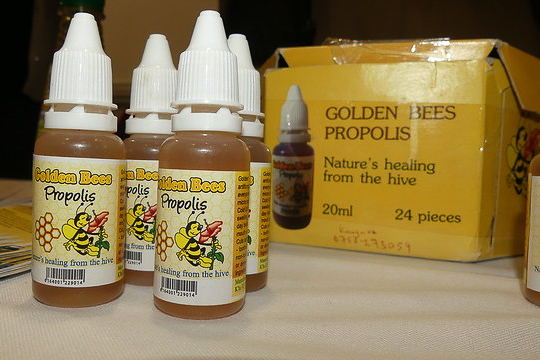 We would host another SMART team. These students are young with many ideas that can create substantial positive impact. Together, we were able to explore some markets that we did not even think we could reach. Additionally, the SMART team came at the time when we were developing our marketing and rebranding plan and the students provided us with a lot of helpful input. Then, even beyond their scope of focus, their visit generated interest from the Uganda Wildlife Authority (UWA). They would now like to explore a partnership with us to formalize the Honey Trail, which ties in to our honey shop. We have currently started the process of discussions with UWA thanks to the visit by the Cornell SMART team. UWA is now also interested in having a SMART team from Cornell University come and work with them on some research projects.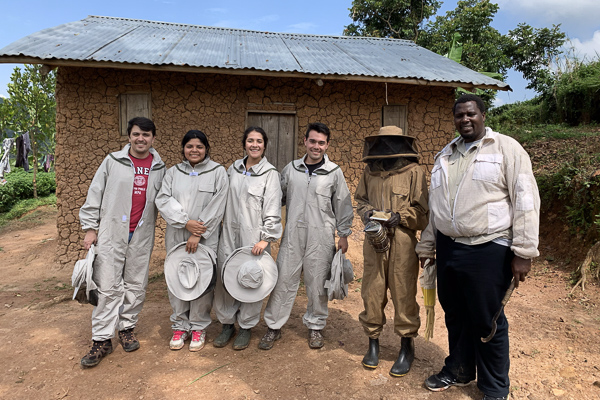 The value the SMART program provides in helping students navigate their learning and future careers can't be emphasized enough. Learn more about each of the nine SMART projects and team blogs here.