Laughing Goat Fiber Farm: From fiber to finished goods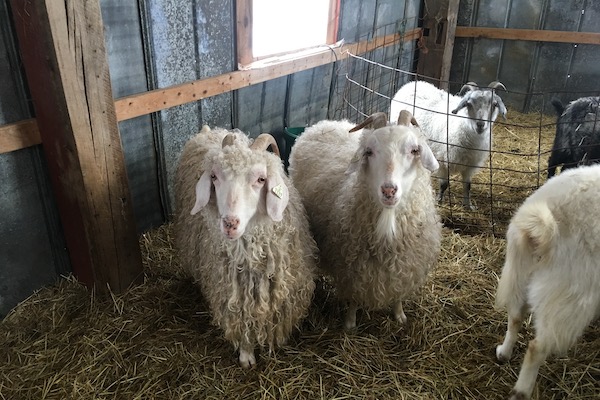 By Sarah Doyle, Will Griffin, and Ankit Saxena
Two-Year MBAs in the Class of 2020
As business students, we have an incredible opportunity to move beyond the classroom and Sage Hall to apply our knowledge and experience in the wider Ithaca community through the Center for Sustainable Global Enterprise's BR MicroEnterprise program at Johnson. At our first meeting with Lisa, the owner of Laughing Goat Fiber Farm, none of us quite knew how three students could unlock additional value for a business that has such a strong history in the local community. However, through our discussions with Lisa, we realized we could draw on our core accounting, marketing, and operations classes to bring new perspectives and questions to the table.
Farm to classroom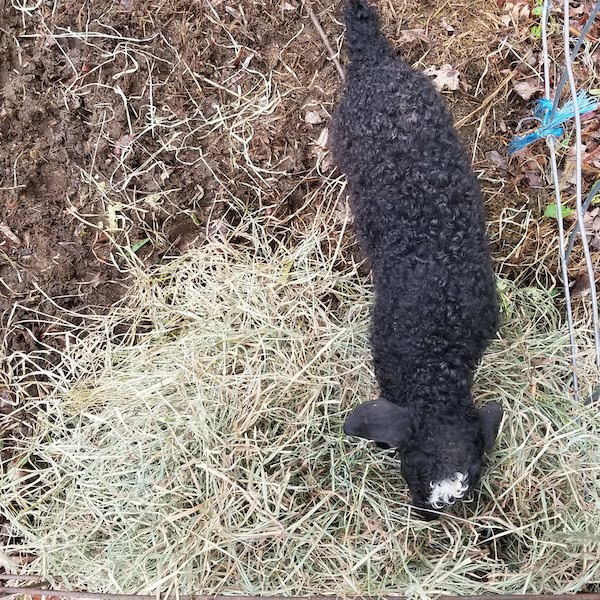 We have all worked with farms in personal, academic, and professional settings and are passionate about farming culture. We were so excited to partner with Lisa to help grow her business because of how important farming and small businesses are to a community's economy and sustainability. With clear goals to bring clarity to the farm's operational model, we were excited to do what we could to affect lasting change in our partnership with Lisa. Not to mention, her goats are pretty cute!
Laughing Goat Fiber Farm is located just a few miles from downtown Ithaca. Lisa has spent more than 20 years raising goats and currently has nearly 100 angora and cashmere goats, along with a handful of alpacas. Through her incredible care, these goats produce hundreds of pounds of high-quality fiber every year. To produce her beautiful socks, gloves, and hats, Lisa must first shear the goats and then pick, clean, and inventory the raw fiber. From there, the fiber is spun into yarn, woven into finished goods, and dyed a variety of colors. She sells her products mainly out of the shop on her farm and at local fairs and marketplaces, and also operates an ecommerce business on her website. Lisa has a technology background and wanted to learn how to better understand her margins across her portfolio and optimize her costs.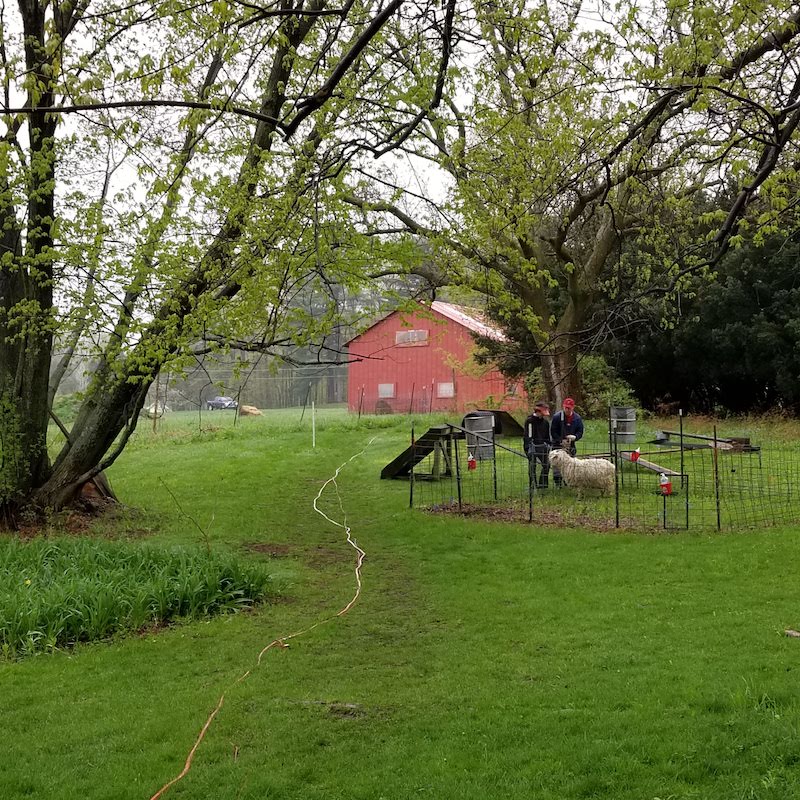 Working with Laughing Goat Fiber Farm, we were able to draw on our diverse backgrounds to dive deep with Lisa on the farm's operations, unit economics, and growth opportunities. Lisa wanted help standardizing internal processes and measuring performance to increase her farm's profits and position it successfully for the future. Her products, which are of outstanding quality, are priced in line with other similar premium, local products, but she lacked cost transparency and needed coaching on how to penetrate her market opportunity. We visited her farm several times to better understand her operations and dove into the farm's financials with Lisa to dissect her cost structure.
The challenge of a small business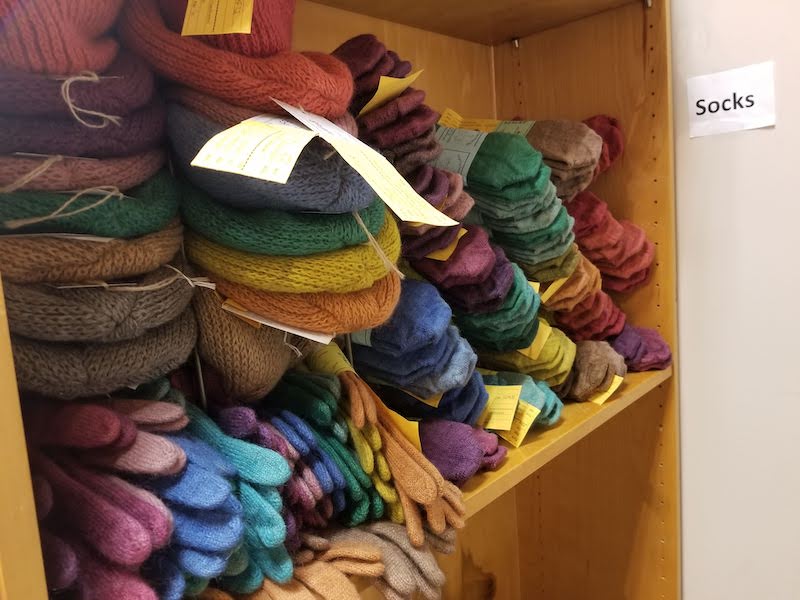 The challenge was that Lisa effectively has two businesses:
Raising and shearing goats, and
Producing finished goods.
This made the cost accounting especially challenging as the cost of raising a goat must be tied together with the per-ounce cost of fiber and production associated with the finished goods. Furthermore, the sales channels she was currently working within were incredibly time and labor intensive. Beyond the cost of finished goods, there was the added challenge of assessing the economics of various regional craft fairs and justifying which ones aren't worthwhile for future investment.
With Lisa, we developed a system that allows her to manage her unit margins on an ongoing basis, allowing her to identify her most lucrative products, as well as plan sales efforts and inventory accordingly. We also mapped out her value chain and developed a framework for conceptualizing her different phases of production. Lisa was interested in focusing on growing her farm and reducing her reliance on markets and festivals. Together, we brainstormed potential sales channels, analyzed the competitive set, profiled customers, and identified retailers and distributors. We also thought about ways she could lower inventory costs by systematizing inventory management and more opportunistically buying feed and supplies.
An amazing opportunity
Working with Laughing Goat Fiber Farm was one of the highlights of our semester. Lisa has an incredible vision for the future of the farm, and we are not only excited to continue as customers, but also to see how the business evolves in the years to come. Lisa now has a clearer perspective on how to allocate her costs, how to measure production operations, and who her customers are. Having a transparent view of her margins and her operations will allow her to focus her growth efforts and keep expenses down.
We are honored to have been given the opportunity to learn more about the challenges and opportunities of building and managing a small business. Lisa was incredibly open, which created the opportunity for us to apply our classroom learning and realize key takeaways that we had only debated in a lecture hall with classmates. There is an exciting set of opportunities to partner with Lisa in the future to further develop a wholesale and ecommerce go-to-market strategy and explore potential opportunities in her farm shop and in agro-tourism. We are so grateful for having had the opportunity to apply the skills we've developed at Johnson to help a local small business in an industry where we share a common passion.