Knowledge into action: Preparing the next generation of family business leaders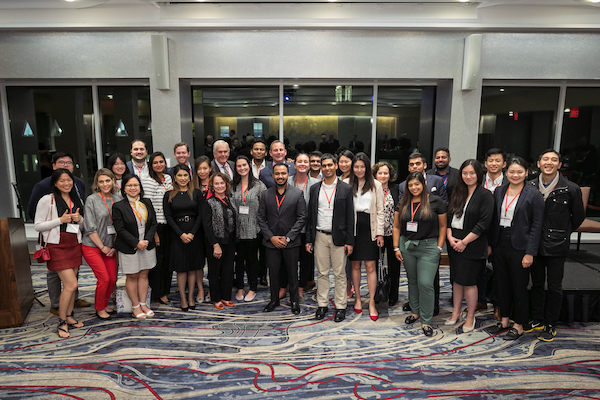 Family-owned businesses dominate the economic landscape in the United States. They are critically important drivers of the economy and, by most estimates, make up 70 to 90 percent of all businesses globally. These organizations span the economic spectrum from startup to the largest, and often oldest, businesses in the world.
Why does family business matter?
The Smith Family Business Initiative (SFBI) at Cornell understands family business—how it operates, what makes it unique, and the impact it has on the global economy. "We provide students with a world-class network of alumni and mentors and provide opportunities for engagement—to help begin to peel back the layers of family business," says Daniel G. Van Der Vliet, the John and Dyan Smith executive director of SFBI. "Either through formal in-classroom learning, events like our fall conference on campus, or in small intimate discussions with other students, family firm peers, or business leaders, Cornell has positioned itself as a global leader in family business education."
"Given the statistics, regardless of your background or career trajectory, it's not a question of if you will work with a family enterprise, but when and in what capacity," shares SFBI assistant director Erin Kelly. "Educating our students about the unique advantages and challenges faced by family firms provides a fundamental knowledge base and is one of the many distinctive ways Cornell prepares graduates for successful futures."
"For Cornell, it's a great way for us to distinguish ourselves as a business school and make this a unique point on which the school provides insight and thought leadership," adds Margarita Tsoutsoura, the John and Dyan Smith Professor of Management and Family Business.
Doug Baumoel '78, a Cornell Family Business Scholar and founder of Continuity Family Business Consulting notes that family businesses represent "the most common of all business structures, yet only recently have leading business schools begun to offer programming and coursework that address family business. It can really contribute to the success of the family business if stakeholders pursue training opportunities to understand what is unique about the family business and how to navigate its inherent challenges well."
Connecting and educating students
Through thought leadership, practice, and teaching SFBI faculty and scholars leverage their expertise and knowledge to shape the landscape of family business and provide new ideas and paradigms for understanding privately held and managed firms. SFBI combines knowledge, experience, and research to create dynamic programming, courses, and conversations that help participants navigate complex, real-world issues—from compensation to conflict resolution, sibling rivalry to succession planning, and everything in between. Access to these kinds of resources has proved incredibly valuable for Cornell's students and the next generation of family business leaders.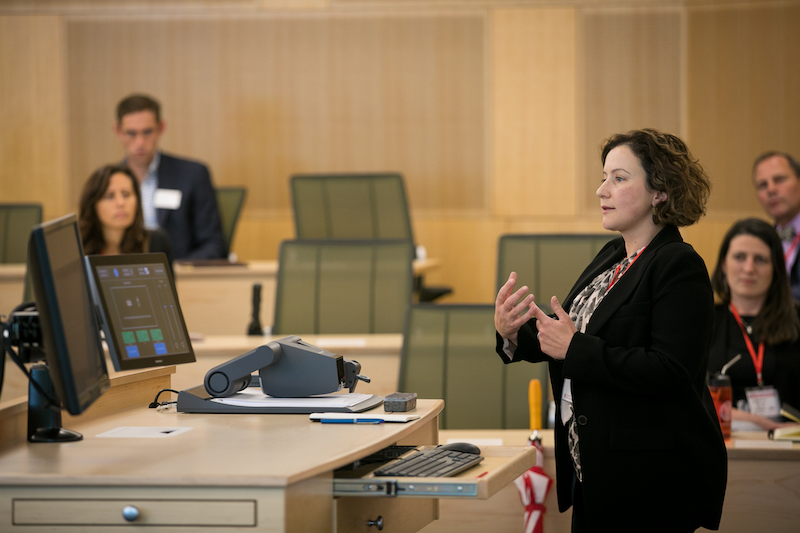 Taught by Professor Tsoutsoura, one such course is Managing Family and Privately Held Firms. Nearly half of the 47 students enrolled this past semester were not from family firms, but recognize the value of understanding family firm dynamics as they move forward in their career path. After completing the course, one student said: "Professor Tsoutsoura was not only extremely knowledgeable but she was also very effective in passing along that knowledge. I appreciated how she included personal anecdotes from her research in the lectures and how she would seek out our opinions on topics, especially from those classmates whose families have businesses. This has been one of my favorite classes at Johnson."
"Cornell's Smith Family Business Initiative is something so unique to Cornell that I found this as one of the top reasons for applying to Cornell. The initiative brings family businesses from all over the campus together for various events throughout the year. These events provide students and those in attendance with tales and presentations of firsthand experiences in working through family business issues; including reorganization, succession, investment strategies, estate planning, and more. The initiative provides a forum for family businesses to learn from each other, giving others perspective as they move into roles or situations."
—Lana Farrell, MBA '20
Mentoring matters
One pioneer program launched by SFBI is the Sam Seltzer '48 Mentors Forum. The forum is an annual event that connects current Cornell students with recent alumni, scholars, advisors, and family business leaders for one-on-one mentoring sessions. Students have the unique opportunity to craft their own agendas and identify interest areas for exploration during the time spent with their mentors.
"It was a pleasure to be a part of the Mentor's Forum. I was amazed to see the depth and breadth of experiences that the mentors brought with them… and I was surprised by the kind of support that the mentors provided during the Forum and after. This has been one of my best experiences at Cornell."
—Kshitij Mutha, MBA '20.
Carolina Hernandez, a student in one of Johnson's executive MBA programs, echoes a similar sentiment: "How proud I feel of being part of Cornell and having the opportunity to attend such an amazing event. Thanks to all the mentors who so kindly offered their time to share their knowledge and experience with us. Thank you to the Smith Family Business Initiative team, and of course the amazing Sam Seltzer for making this possible!"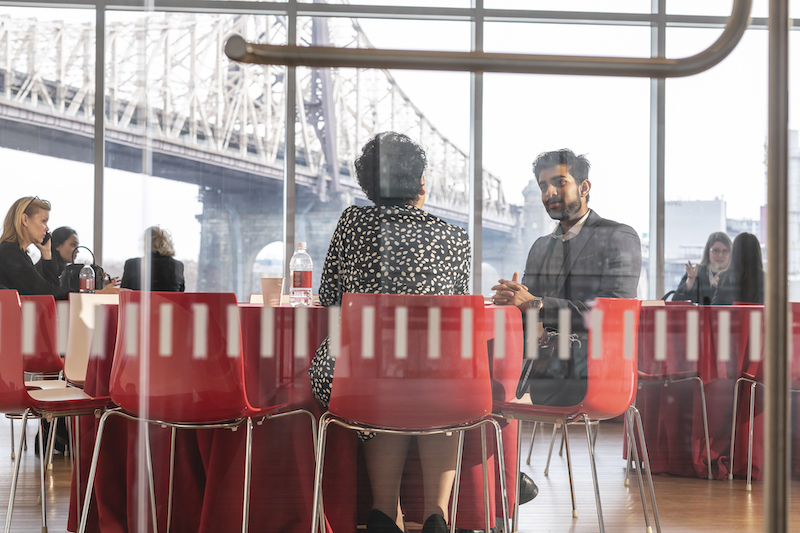 Students who arrive at Cornell University seeking deeper knowledge of family business graduate with an extended network of peers and mentors and an underlying knowledge of the how to understand, navigate, and achieve success in a family business regardless of their role in the enterprise.
As SFBI enters its sixth year, the initiative grows in depth and breadth, continuing to offer signature events like the Sam Seltzer '48 Mentors Forum, while adding new courses and programming including a case competition in the fall of 2020. SFBI continues to support Cornell's students and strengthen the network of owners, leaders, and alumni that work in, with, or for a family business.