MBA Exchange 2020: Preparing to live in the moment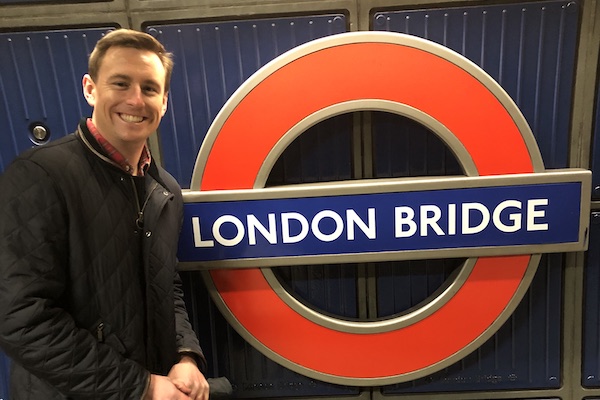 "A ship in a harbor is safe, but that is not what ships are built for." —John A. Shedd
When I first started at Cornell Johnson, the school made very clear its intention: to train the next cohort of world business leaders. Each student had a unique business interest and passion, but the common factor for the entire class is that the impact of their work will stretch beyond Sage Hall and influence the global economy.
Johnson calls Ithaca, NY, home, but the Cornell MBA curriculum does not have any walls. From courses and events at the Cornell Tech Campus in New York City to international treks in Japan, Israel, and South Africa, the learning environment is a global experience. Presented with plenty of international opportunities, I selected to take part in the MBA Exchange program at the London School of Economics and Political Science (LSE) for the 2020 spring semester. Many of my family members and friends claim that their fondest educational memories came from their experiences studying abroad. Having never taken advantage of the opportunity as an undergraduate, and not planning to pursue another degree in the future, this was my last chance to travel the globe and study internationally before reentering the workforce.
In early January, four of my Cornell classmates and I journeyed across the pond to study at one of the world's most renowned universities and to explore London and the world.
"By failing to prepare, you are preparing to fail." —Benjamin Franklin
Before I jump into the details of my experience in London and my worldwide journey, it is important to understand the mindset of MBA students. The MBA degree is extremely valuable from an academic, career, and social perspective. MBA students are driven, well rounded, and ready to solve complex problems that a wide variety of organizations face. One potential downfall of the MBA journey for students—and I fall victim to this—is getting too caught up in the next step. From the start of the entire process, students and candidates always focus on the next step. After the GMAT is done, you work on applications. Once you select a school, internship recruiting immediately begins. After the internship, second-years prepare for a full-time role or re-recruit.
I am not understating the value of preparation. In fact, I have always relied on over-preparing to put myself in a position to succeed. Whether the event was an athletic competition or economics quiz, I have learned the value of planning beforehand to succeed. Each MBA student prioritizes different events, but through the first three semesters, I often found that I was constantly chasing the next goal. By always searching for the next task, I clouded my ability to live in the moment and enjoy the amazing experiences my MBA had to offer. For the semester abroad at LSE, my goal was to work hard academically, but also embrace all of the amazing opportunities and explore a new part of the world.
"Live in the present, launch yourself on every wave, find eternity in each moment" —Henry David Thoreau
In early January, I left the United States and headed across the pond to continue to grow academically and personally in London. Academically, the content and teaching style provided a complement to my Johnson education. Personally, I shifted away from my "next-step" mindset to enjoy the present and take advantage of living in the moment.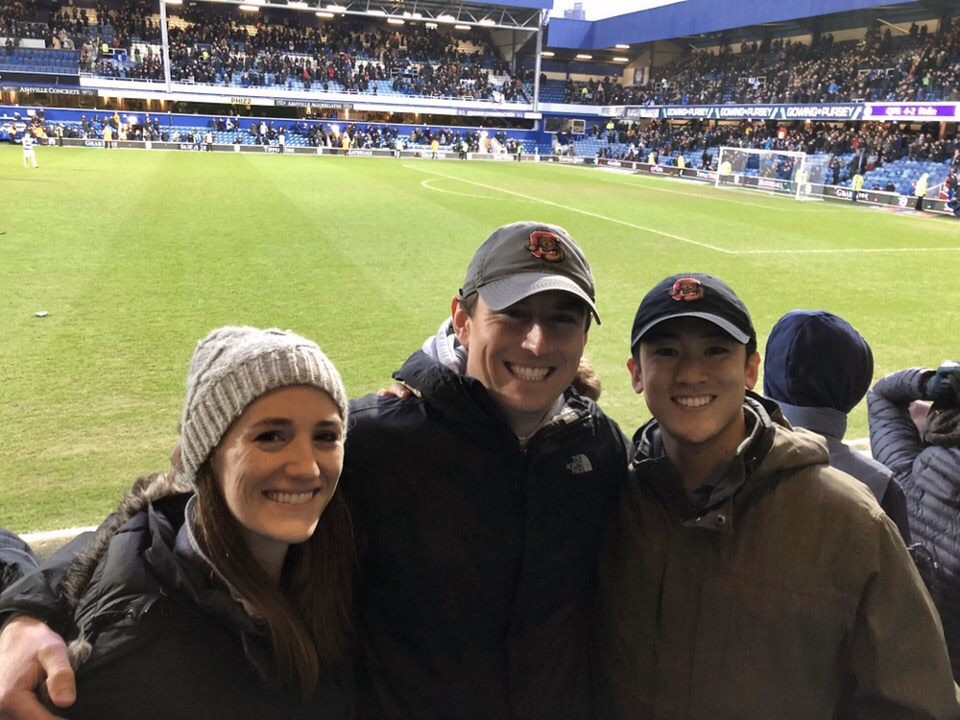 The academics at LSE provided a unique counterpart to the coursework at Cornell Johnson. Cornell, like most U.S. MBA programs, designs the curriculum around case studies and group projects. Meanwhile, the London School of Economics focused more on theory and concepts through dissertations and essays. The different style of instruction along with courses such as The Informal Economy and Development added a new way to acquire knowledge. Unfortunately, due to COVID-19, the coursework at LSE shifted online and I was forced to leave London a few weeks early. While the educational component at LSE opened up my eyes to a new approach that I can carry forward, my semester abroad also taught me a lot about life outside the classroom.
It would be a lie to say that planning was not a major part of my study abroad travel preparation. Coordinating travel across western Europe and hosting numerous visitors in London would not have been possible without planning. Once the agendas were set, I remained true to my goal of not worrying about the next homework assignment or job interview, but instead embraced the situation at hand.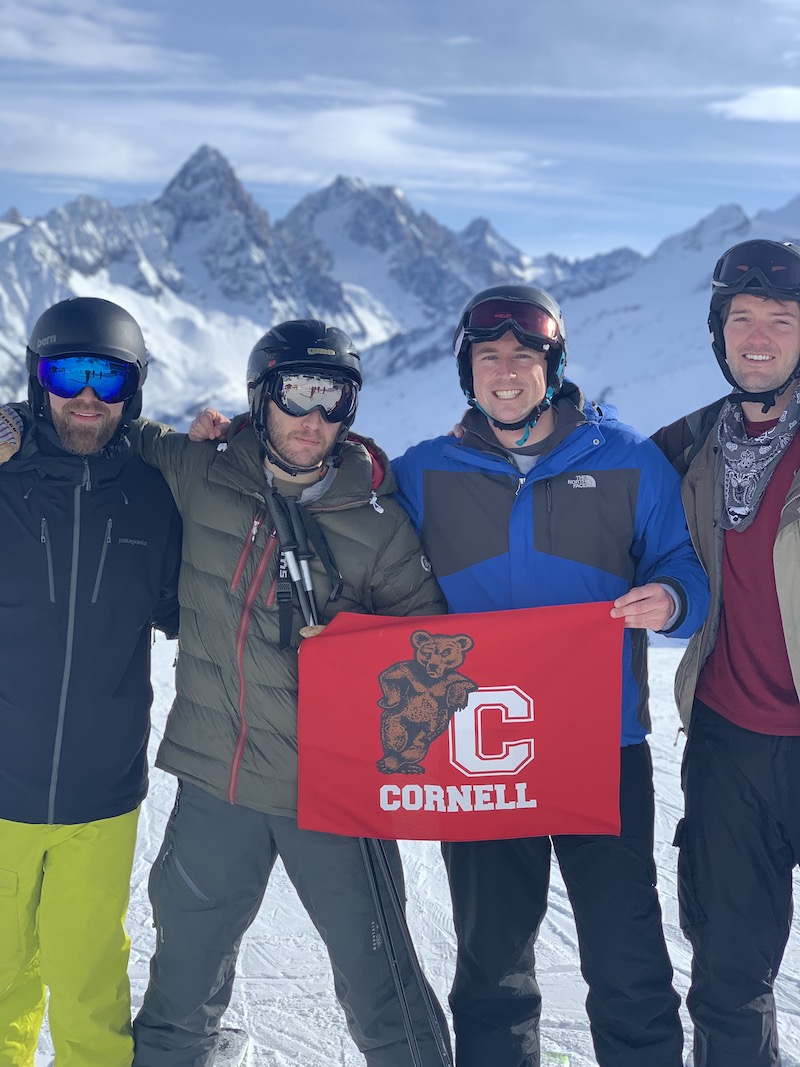 My live-in-the-moment attitude was pushed to the max during the first weekend trip a group of friends and I took to ski in the Alps. After a phenomenal weekend hitting the slopes and catching up with friends, it was time to fly back from Switzerland to London. Unfortunately, Winter Storm Ciara had other ideas. Extremely high winds forced earlier flights from Geneva to London to turn back, and after a series of mixed signals on that status of our flight, British Airways eventually cancelled. Chaos ensued, hold times with the airline were long, but eventually a group of us decided that the best way to get back to London was to rent a car. The plan was to drive from Geneva to Paris, crash at a hotel for a night, and then take the train back to London in the morning, getting everyone back in time for work and school.
The drive was not a Sunday joyride—it was a six-hour trek late at night through the mountains and French countryside. Naturally, my instinct during the drive was to think ahead, figure out how I would adjust my plans, complete assignments, and get back on schedule as quickly as possible. Instead, I took advantage of being in the moment, loaded up on baguettes and snacks at a French rest area, and enjoyed bonding with my friends on the crazy road trip. Looking back on all the study abroad events, being present and engaged mentally, physically, and emotionally was key to enjoying all aspects of life.
"Balance is not something you find, it's something you create" —Jana Kingsford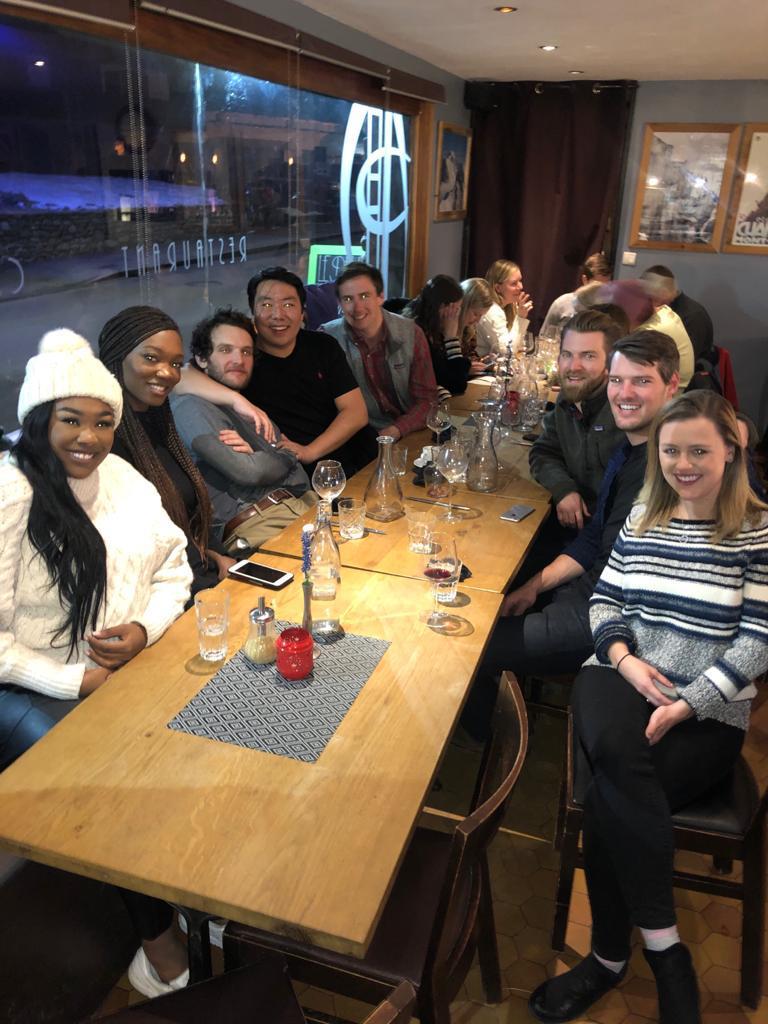 The MBA "next task up" mindset and my study abroad approach represent opposite sides of the spectrum. The majority of people lie somewhere in the middle. For most of my career and time at Cornell, I tended to heavily side with planning. Taking a step back and forcing myself to not always draw out my next move was uncomfortable and refreshing at the same time.
Digesting my semester at LSE and my overall MBA experience, I do not believe there is a right answer to what the best approach is. I think the answer, like most things in life—and the solution to most business school cases—is "it depends." Everyone needs to find a balance of planning and living in the moment that is right for them. Studying abroad and taking time to realize the value of embracing the present helped me gain perspective I will use through graduation, my next career, and the rest of my life.