COVID-19's impact on India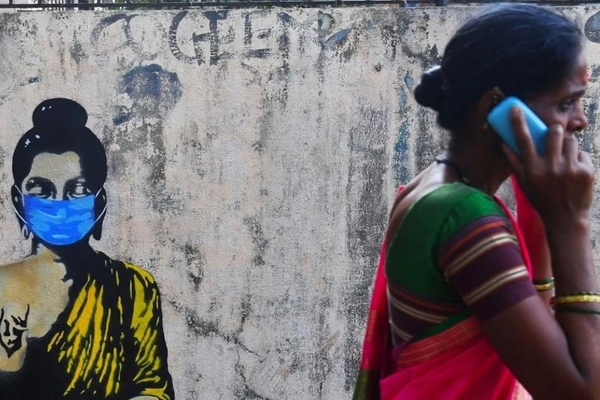 By Srishti Mutha, visiting student and EMI intern
As India was gripped by the Anti-Citizenship Amendment Act protests and demonstrations, the coronavirus was making inroads into the Indian society. The first coronavirus case in India was reported on January 30, 2020 and the infected person had a travel history from Wuhan, China. That first case was just the beginning of a surge that we've been experiencing for over two months now. The virus has killed thousands of people around the globe and has required many governments to put their countries under lockdown for an unthinkable period of time. The response of the Indian government towards the covid-19 was relatively quick. The prime minister declared a complete lockdown in the country for 21 days starting March 24, 2020, which has helped limit the spread of the coronavirus. As of April 9, 2020, there are 5200 active cases and 570 recovered cases, with an average of 400 new confirmed cases every day which is low compared to countries where there was an exponential rise in infections in a matter of weeks.
A privilege called social distancing
Since earlier times, poor communities have always been hit the hardest by pandemics. Social distancing is not only a necessity but also a privilege in a country like India, with such a high population density. The shutdown of public transportation, factories, small businesses, and different work sites – has adversely affected thousands of daily wage workers who had traveled to different cities for work.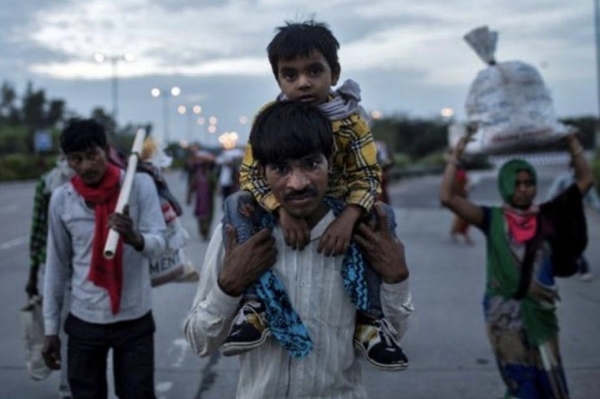 As most of India's poor population lives in crowded slums, social distancing for them is almost impossible. Lack of access to running water makes washing hands difficult. The government keeps enforcing new laws for the citizens to not go out. This makes the life of the poor especially hard as they do not have food and other basic necessities stocked up for long-term use. Though it is an extraordinary challenge, the governments of different states have been constantly trying to help the migrant workers and the poor by providing them with free food, transportation to travel back to their cities, money which is being directly transferred to their bank accounts and other basic necessities. The central government announced a relief package of $22,261,279,000 for the vulnerable and poor population.
Health crisis
The Coronavirus crisis seems to have brought the world on its knees and it looks like a combination of health and economic crises that affects every nation in the world. For India, with a population of 1.3 billion even if 10% of the population gets affected, the country will require 100 million beds. India's healthcare infrastructure is under pressure with an increasing rate of cases. Though India was quick with its actions against the virus, it lags behind in its health infrastructure. India's average expenditure on health is far below that of other developing countries. Many doctors are using technology to help their patients by providing free online consultation. India has been criticized for its poor record of testing people in the battle against coronavirus. However, India built its first COVID-19 test kit that costs $15, which is a 26% of $58 that India pays to import the testing kits, and would give the results in 2.5hrs as against prevalent 6-8hrs. To help in dealing with an expected rise in cases India is converting the Indian Railway coaches into isolation wards for those affected by the virus.
Is the economy on bed rest?
For an economy passing through demand depression and high unemployment, the lockdown will add to the slowdown further risking the economic well being of millions
For an economy such that of India, which is passing through demand depression and high unemployment, the lockdown will slow it down even more, risking the economic well being of people.
It has been said that the coronavirus has brought a tsunami for the Indian economy, affecting it significantly. On March 26, finance minister Nirmala Sitharaman announced a $23 billion USD package aimed at cushioning the disturbance. It would benefit the unorganized sector workers, especially daily wage workers, urban and rural poor. A day later, India's central bank joined with sharp interest rate cuts and a swerve of unconventional measures focused to make credit available to struggling businesses.
India's dependence on China for imports is huge. The GDP of China is expected to slow-down by 1-1.25 percentage points over 2020 because of less production. Of the top 20 products that India imports from the world, majority are from China. The impact of the lockdown is likely to be sterner than either the 2016 demonetization or the 2017 GST rollout.
Effect on education
Though the nation-wide lockdown is essential for reducing the rate at which the number of cases are increasing, it will not only impact businesses, but also education. With all the schools and colleges in the country being closed for an indefinite period, it will be a big challenge for them to complete their syllabus on time without compromising the education quality. Due to the delay in board exams, and national level entrance tests, the academic year of the students will suffer. Switching to online classes seems to be a growing trend globally. But the Indian infrastructure, especially in the rural parts, does not seem to be ready for such a massive shift in such a short time. As the students are avoiding the offline classes due to the fear of COVID-19, there has been a spike in the number of students from all walks of life signing up for online classes. Online users for different courses have jumped 20% in March.
Not all negative
The current lockdown is not all bad news for everyone. Since it has forced people to stay at home:
The beaches of India have welcomed more than eight hundred thousand Olive Ridley Turtles.
Over ninety cities in India recorded decreased air pollution in the last few days and there was a drop in PM 2.5 by 30% in Delhi.
39 cities have recorded good air quality and 51 cities have recorded satisfactory air quality in the last few days, according to the Central Pollution Control Board
Carbon emissions have dropped all over the world.
India is now witnessing smog-free blue skies.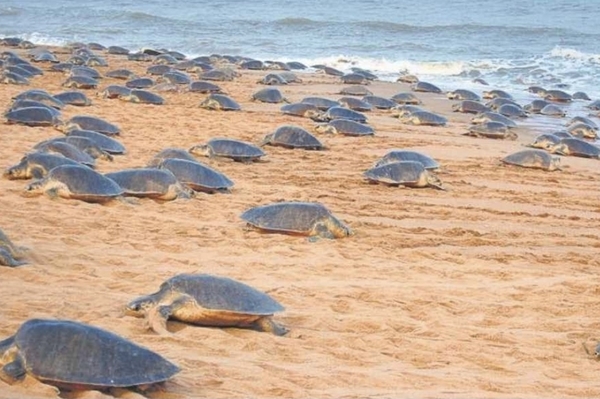 But are these changes permanent? Highly unlikely, as these measures are just temporary to counter the health crisis. Once the lockdown is over and people get back to their usual routine, the carbon emissions would multifold as the global economies will try to compensate for the loss of activity, which would be worse for the environment. This shows how nature flourishes in the absence of human intervention.
India vs. the world
India's fight against the COVID-19 outbreak was distinctive. Before the lockdown, India had placed travel restrictions relatively early, and access to public places was denied in many states. With a limited number of testing kits, India initially opted for target testing, giving priority to people who had a travel history and those who had come in contact with them. The growing rate of confirmed cases in India is low compared to countries where there was an exponential rise in infections in a matter of weeks, but it could also be due to  lack of testing measures at places such as airports and stations.
A lockdown is not enough to eradicate Coronavirus from the world, according to the World Heath Organisation. The future of the pandemic depends on how disciplined the citizens are regarding the rules made to contain the spread of the virus, and the aggressive actions taken by the government at the public health level. This is the time to prove that we are better than how we believe each other to be. This is time to give back just by staying home, to take care of each other by staying away from each other, to prove that humans can become worthy of living on this planet. This is the time to start taking care, not of the richness, not of class, but of a human, in need of another human.
---
About Srishti Mutha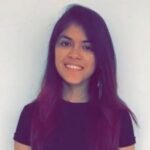 Srishti Mutha is a visiting student and EMI intern. She is a third-year BA (Hons) student majoring in international relations with a minor in environmental education at Pandit Deendayal Petroleum University, Gujrat, India.