Park Perspectives: Our biggest decision and our greatest asset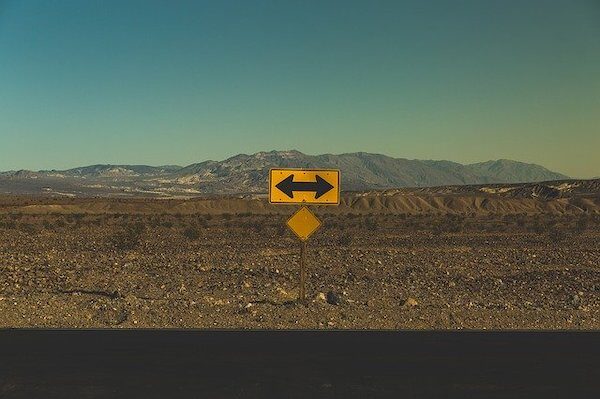 There is one decision we make in life that is more important than any other. This decision is unavoidable, is multifaceted, and evolves with time. Coincidentally, this decision is one that we often make subconsciously.
The decision
What is the decision I am referring to? It is this: "What do I want? What do I truly desire more than anything else?" Our freedom to answer that question is our greatest asset.
Why is the choice about what we want so important? Because that choice, whether conscious or subconscious, turns the rudder of our lives. That choice determines our priorities and, consequently, how we spend our time (our next greatest asset).
It is easy to allow our schedules to be filled with tasks associated with the expectations of those around us. It is easy to get into a routine because what we are doing is comfortable. It is easy to subconsciously adopt desires that will not bring meaning or happiness, such as "keeping up with the Jones'," living for the praise of others, etc.
To the extent that we don't consciously identify priorities that bring meaning and then prioritize tasks in pursuit of the obtainment of those desires, we forfeit our best life.
"In your life, there are going to be constant demands for your time and attention. How are you going to decide which of those demands gets resources? The trap many people fall into is to allocate their time to whoever screams loudest, and their talent to whatever offers them the fastest reward. That's a dangerous way to build a strategy."

― Clayton M. Christensen, How Will You Measure Your Life?
The transition
"The strategy is working. The business is growing. We should, during our next board meeting, put together a plan for you to buy me out."
My dad made this comment to me during one of our phone calls in the spring of 2017 and, considering the context, these words were very meaningful. The firm had just weathered a significant storm, and, thanks to the heroic efforts of the team, the company was thriving. Coincidentally, this conversation also jolted me out of autopilot. I was hit with the realization that I had been cruising along without adequate thought regarding who I wanted to become. I realized that I was at a turning point, and that it was time to either further my education or commit myself to a long-term career at the firm.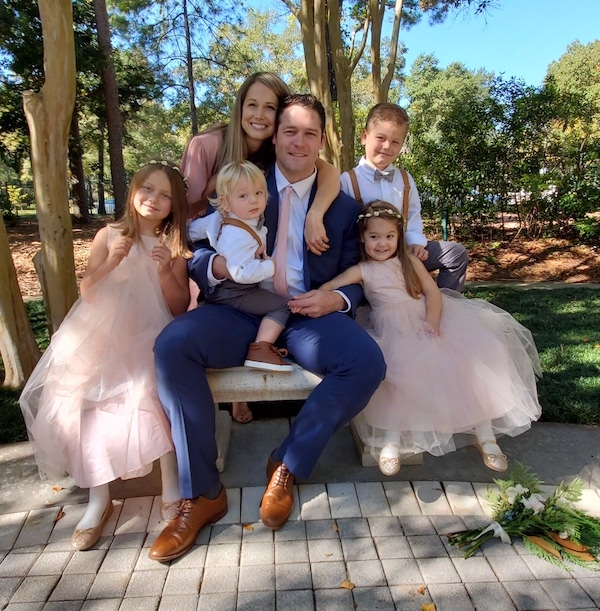 I was extremely grateful for the opportunity to work with my dad, to be trusted with the management of his firm, and for the opportunity to buy the firm from him. That said, after significant reflection, my wife and I made some decisions. We decided to put my career on hold, sell our house, move 900+ miles away, and return to school with our 3 (soon to be 4) children. My professional network was confused by this decision, but it felt like the right thing to do.
Over the past year my wife and I have, on several occasions, asked ourselves, "was it worth it? Are we glad we did this?" The answer is a resounding yes.
The impact
Cornell Johnson's Two-Year MBA program exposed me to previously unexplored areas of business management and enabled me to deepen existing knowledge areas. I have enjoyed learning more about data analysis, financial modeling, marketing, financial statement analysis, accounting, strategy, operations, and communication. I have also enjoyed learning how to code, negotiate more effectively, design products, start a company, raise venture capital, and to be a more effective leader. I learned to think more powerfully and to quickly identify the core issues. In short, I am graduating with an expanded toolkit that will enable me to have a greater impact in life.
Other consequences of my choice to attend Cornell Johnson include the opportunity to spend two years surrounded by inspiring people and to develop many lifelong friendships. The skills I have acquired and the support of the Johnson community also enabled me to transition into a career in management consulting. Complementing all the growth and learning, I have found plenty of opportunity to explore the many lakes, waterfalls, and hikes in the region. I have also enjoyed the world-class fishing that the area offers. Who knew I would be able to catch salmon in the rivers that border campus before class in the morning?
One of the most transformational aspects of my experience at Cornell Johnson, however, has been my participation in the trainings and discussions of the Park Leadership Fellows program. Among the many valuable lessons, perhaps the most valuable for me was the workshop regarding finding our purpose in life. As a result of that discussion, I have come to clearly define my mission in life and how to leverage my strengths to achieve that mission. I obviously do not know how my life's journey will unfold but I am excited for the next step, and I do know what I hope to ultimately accomplish. And for that I am extremely grateful.
The freedom
We have the freedom to stop, reflect, and decide what we want most—out of this week, this month, this year, this life. We have the freedom to consider how our career choices, relationship choices, and time allocation have aligned with what we want most. We have the freedom to make changes, expect more of ourselves, take risks, and invest in our development. And we have the freedom to regularly check in with ourselves and see if we are on track. I am grateful for this freedom and hope to make the most of it.