Spring trek combines Asian culture, real estate, and infrastructure

At the turn of the new year, I had the opportunity to attend a real estate Asia trek immersion hosted and supported by Cornell University's Baker Program in Real Estate and Johnson's Emerging Markets Institute Fellowship. I would become immersed in different cultures, cross wide regions, be acquainted with Asian real estate and infrastructure, and much more.
The focus was on Singapore and consisted of a week of full engagement with public and private entities, as well as different leaders (and Cornell alumni) within the real estate industry, speaking to the importance of real estate assets and looking to new ideas and past successes in the Asian context. Among the takeaways of this trek was the importance of the government and public institutions and how they structure partnerships for the well-being of society and its investors.
A prelude in Thailand
Before arriving in Singapore, I would visit Bangkok and Chiang Mai, Thailand with a few of my classmates. I was struck by the role and importance of the kingdom in the society and by the warmth and welcome. Ratima (May) Lueangwattanakit, MPS-RE '20, and Sirapat (Ming) Techaruvichit, MPS-RE '19, both natives of Bangkok, introduced us to important locations, such as Wat Chaiwatthanaram, historical parks, food and river markets, and numerous temples (Ayutthaya among them).
These temples proved not only rich in culture and knowledge, but also in history, laying bare the roots and traditions and their evolution into the present. A take away from Thailand (apart from its culinary excellence) is the normative role the government assumes when sourcing what is best for society as a whole, including how the kingdom can be a resource for societal missions and vision. Today, close to 94 percent of the public follows the Theravada school of Buddhism, with an economy that is outward looking (with two thirds of output based on export), where great quality products can be found at an affordable price.
A real estate trek to Singapore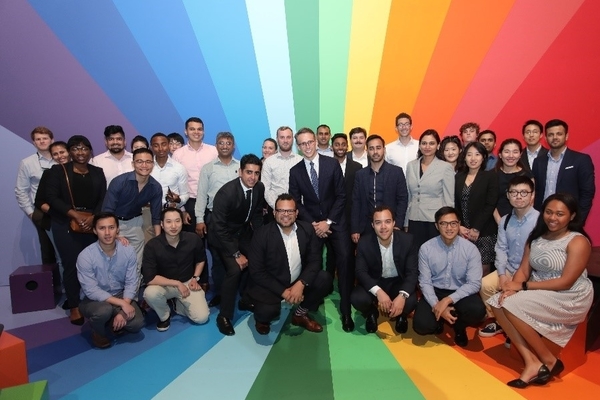 We then traveled with the Baker class to Singapore, I found it to be one of the most eye-opening visits I've been fortunate enough to experience. The trek was led by the director of the Baker Program in Real Estate, Dustin Jones, who was influential in the planning and decision-making of global industry immersions.
For a country of nearly 6 million, which declared its independence short of 50 years ago, it counts phenomenal accomplishments. And not surprisingly, Singapore is leading the charts when it comes to safety, technology (an entrepreneurship hub in Asia), real estate sovereign funds, and trade benefits, among many others! We would meet with local development companies, institutional investment funds, and public and private entities with local and global presence.
It is striking to see how the government controls a vast majority of the land, and in real estate terms, leases parcels to the private sector with different expiry structures, which vary from 50 to 99 years. In a country so young, companies are only now starting to experience what the end of lease terms look like, as private institutions negotiate with the government ways to extend contracts and their real asset outlook.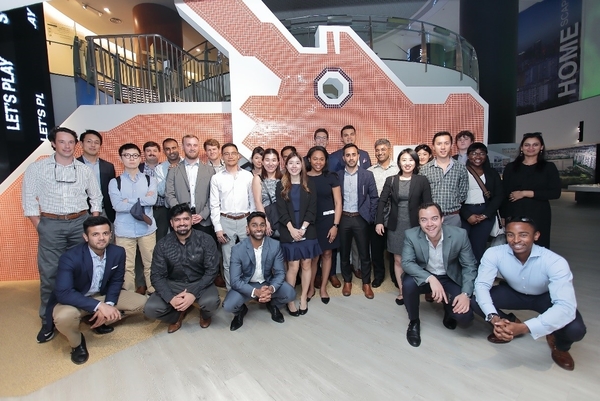 Some of the places and companies we toured and visited include Marina Bay Sands hotel, GIC, CapitaLand, PGIM Real Estate, ARA, URA Company, CBRE, Guoco Lan, Ion Mall tour, Far East Organization, Mapletree, and Frasers, among others. We would learn about their place in the industry and also connect with fellow Cornellians and industry leaders. The trek would emphasize understanding the culture from a local perspective, and encourage forays into the local cuisine, from seafood to South Asian fusions.
Among the reasons Singapore stands out as a robust economy is the growth in the manufacturing sector, as much as 35 percent in 2017, accounting for 25 to 30 percent of annual GDP (as shown in the image below); it is a world leader in sustainable ware solutions (NEWater and Deep tunnel Sewarage System); and it has an expansionary economy of $107 billion (with 5.2% percent growth).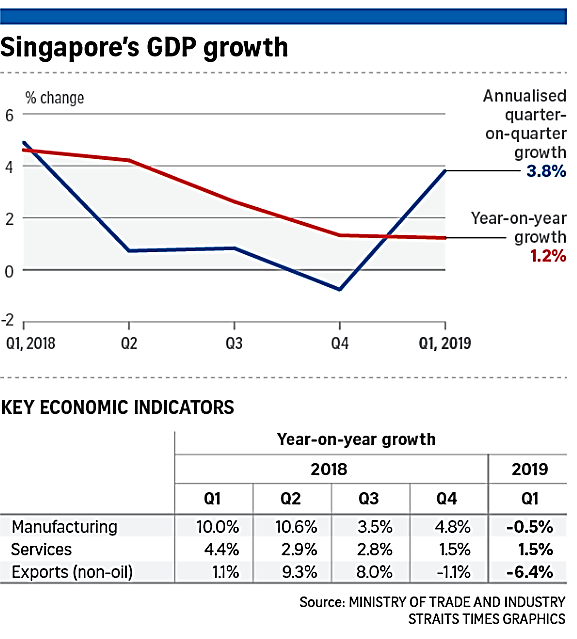 An adventure in Bali, Indonesia
When the official Singaporean trek concluded, few of us decided to visit Bali, Indonesia. Anangga Wirasatya, MPS-RE '20 and native of Indonesia, would guide us through various local adventures. Like the prior visits throughout Asia, the food and people in Indonesia were vibrant.  We learned that the hotel and restaurant sectors in Bali account for 35 percent of the island's economy, with approximately 5 million tourists every year.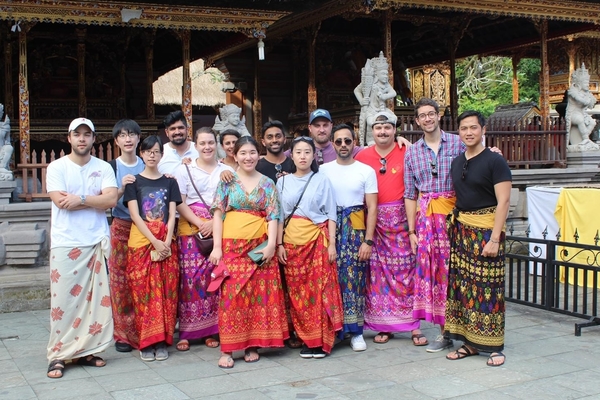 It is worth underscoring how formative this trek was and all the memories made. I am grateful to the Emerging Markets Institute at Johnson. The trek immersion would build on my studies and on the course Leaders in Emerging Markets, taught by Lourdes Casanova, which fed my curiosity and triggered my interest in visiting these markets. This lifetime experience undoubtedly resonates with how Cornell is preparing active leaders for positive change at the local and global level. I am humbled by the opportunities I have come by at Cornell and encourage my fellow and future classmates to seize the power of such diversity.