Beyond the plate: The far-reaching consequences of our food system

The food we buy and consume has impacts beyond our health or convenience, and perhaps no organization is more familiar with the far-reaching consequences of our food system than Oxfam.
Founded in 1942 to feed hungry children in war-torn Greece, Oxfam has grown into a global organization that focuses on fighting inequality of all kinds, including inequalities related to gender, economy, climate, and governance.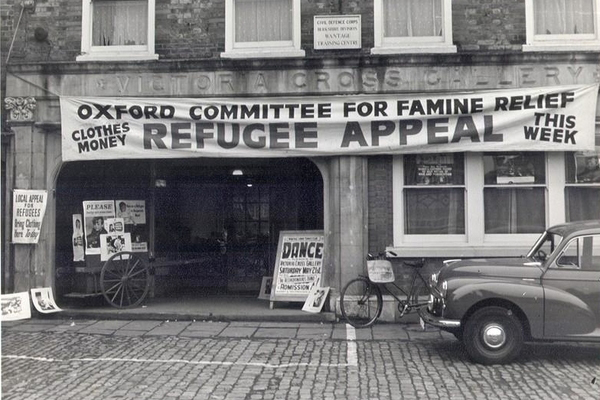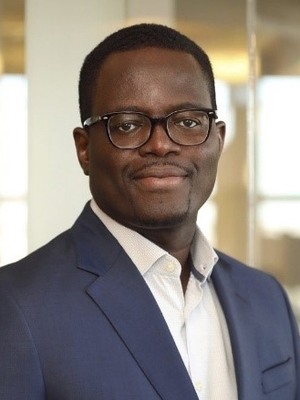 Together with his team, Laté Lawson-Lartego, director of Inclusive and Resilient Food Systems at Oxfam America, has helped to pioneer many of Oxfam's food initiatives relating to hunger, food insecurity and injustice, and has worked with women in developing countries, companies, and policy makers to make the food system more inclusive. On a recent Zoom call organized by the Center for Sustainable Global Enterprise as part of its Leaders in Sustainable Global Enterprise speaker series, Lawson-Lartego spoke with students about what Oxfam is doing to ensure our food system is equitable on a global scale.
In an ideal world
"Oxfam's vision for our food system is that it is just, sustainable, and resilient, and provides enough healthy food for all while sustaining the planet," said Lawson-Lartego. "We also want a food system in which marginalized women and youth food producers, entrepreneurs, and workers thrive while their rights are protected."
Unfortunately, the world is falling short of Oxfam's goals.
Currently, over 820 million people suffer from chronic hunger, and malnutrition is responsible for one third of all deaths among children under five years old. Part of why hunger continues to be such a widespread issue is lack of access to food. Ironically, much of the world's hungry population identify as food growers, like farmers, herders, fishers, and laborers, who live in in rural areas. In addition, women are still behind men in terms of labor force participation and income equality. The COVID-19 pandemic is now exposing another category of hungry people in cities, people who also happen to be essential workers, the vast majority of them people of color here in the U.S.
How Oxfam works with companies to make a difference
Oxfam employs a multi-pronged approach to impact these issues:
Advocacy
Thought leadership
Strategic partnerships
In one particular advocacy campaign that received widespread media attention, "Behind the Barcodes," Oxfam examined the policies and practices of some of the biggest supermarkets around the world and ranked them accordingly. The scorecard indicators were developed through consultations with companies, NGOs, and other benchmarking organizations to determine the most relevant issues most affecting the rights of people working in supermarket supply chains. Supermarkets' scorecards are based on their policies, statements, and commitments in four areas:
Transparency and accountability
Workers: Are workers' rights respected?
Farmers: Are small-scale farmers prosperous?
Women: Are women who produce our food treated fairly?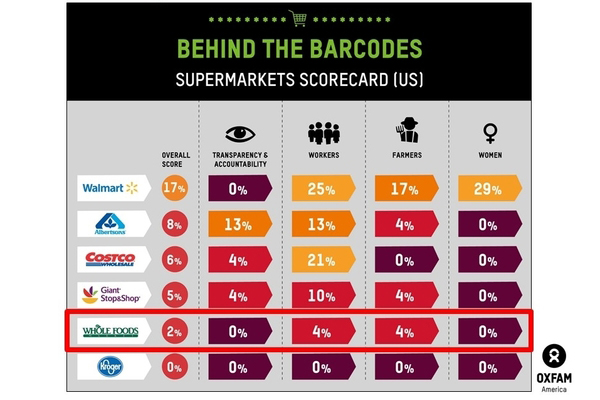 Launched in 2018, the scorecard revealed surprising results with Walmart (not commonly considered a leader in sustainability) significantly outperforming Whole Foods, a purpose-driven grocer known for its organic foods.
You can affect change
Outraged by the campaign's findings, volunteers organized a protest and petition signing outside of supermarket chain Whole Foods, demanding the company "end human suffering in our food." To raise awareness, a truck with that very slogan was driven from Boston to Whole Foods' headquarters in Austin. Once at the headquarters, Oxfam projected the campaign's rallying cry onto the building: "Human suffering should never be an ingredient in the food we eat." In response to the campaign, Whole Foods adopted new policies to help mitigate human rights abuses in its supply chain.
While the Whole Foods campaign was a great first step towards equality in our food system, Lawson-Lartego encourages people to do more.
"We need people like you to vote with your dollar and carefully choose where you shop, because these issues may not be visible. As future business leaders, use your voice to advocate for social equity and sustainability from the inside out."
—Amanda Hartman '22 (College of Human Ecology) is a writer for the Center for Sustainable Global Enterprise.