Real estate pros predict a bright future for New York City, post-pandemic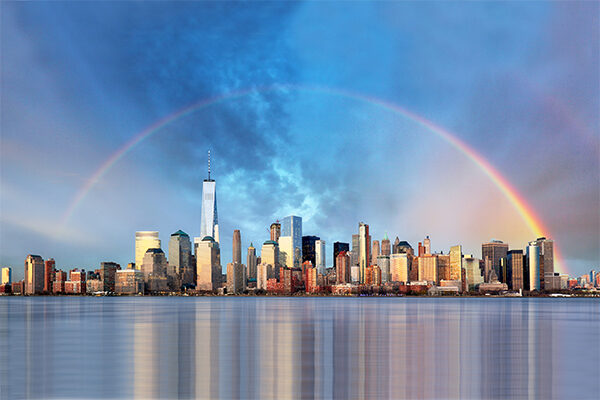 Seasoned real estate veterans and recent graduates of the Baker Program in Real Estate who are new urban development professionals agree: post-pandemic, New York City will recover from the dire economic and social impacts of COVID-19 and commercial real estate will rebound along with it. And while the pandemic's impacts underscore the need for change, they are also accelerating innovation and amplifying the importance of new models and priorities that are proof points for successful development.
"We've seen this before," said Andrew H. Tisch '71 (SHA), co-chairman of the board and chair of the executive committee at Loews Corporation. "We've seen the market collapse and recover. New York is very resilient and I have every confidence that New York will return to the glory that it's always owned."
Tisch was one of three School of Hotel Administration alumni, all real estate industry leaders, who spoke as panelists in a Dec. 9 webinar, New York City Real Estate: straight talk on the road to recovery. Speakers included Kenneth A. Himmel '70 (SHA), president and CEO of Related Urban, and co-managing partner at Gulf Related, and Deborah Friedland '88 (SHA), MS-RE '95 (SHA), managing director at EisnerAmper, where she leads the accounting and advisory firm's hospitality consulting practice. They were joined by Michael Samuelian, founding director of the Cornell Tech Urban Tech Hub at the Jacobs Technion-Cornell Institute, as well as an urban planner and real estate developer. Kevin Hallock, dean of the Cornell SC Johnson College of Business, opened the webinar and introduced the speakers.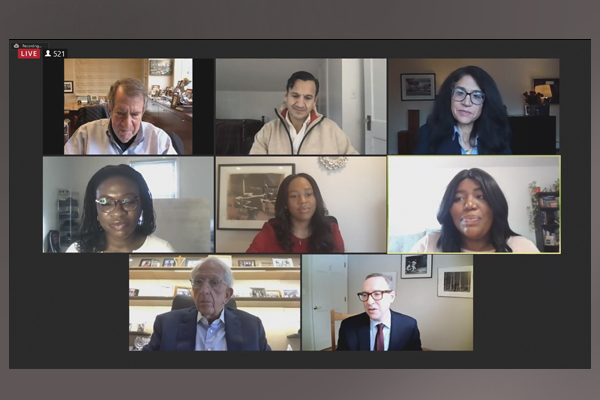 Moderating the panel were Joanne Angbazo, Lera Covington, and Kristen Collins, all MPS-RE '20 graduates of SHA's Baker Program in Real Estate and winners of the inaugural She Has a Deal hotel pitch competition. They named their team "Datcher" in tribute to Jane Eleanor Datcher, BS 1890, the first Black woman to graduate from Cornell University, they won $50,000 in deal equity for the project they pitched, the Strait Hotel in Detroit. Watch their winning pitch here. In addition to moderating the panel, the Datcher women also shared their view on New York City's real estate future in an interview following the panel.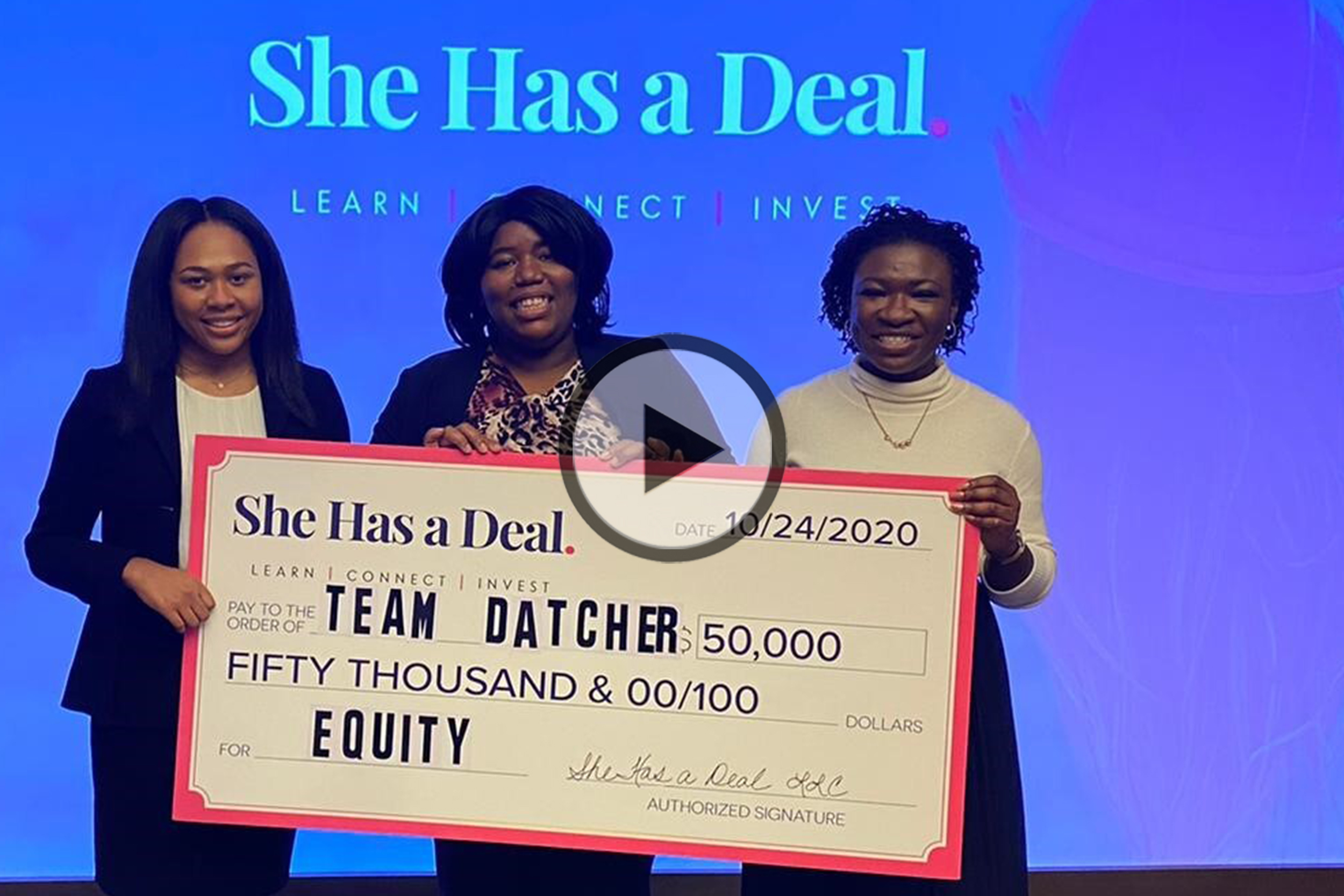 A game changer, the vaccine will spur New York to bounce back
While only 10 percent of New York City's one million workers had returned to work in an office as of late October, Himmel, Tisch, and Friedland all have faith that the vaccine will be a game changer and that workers will come back to their offices in 2021. Himmel sees encouragement in new leases signed by BlackRock and Facebook for 90 percent of the office space in a three million-square-foot building under construction next door to Himmel's Hudson Yards office. Tisch pointed to recent leases signed by Amazon, Apple, and Google to expand their presence in New York City. All are confident that even those who left the city for the suburbs or even other parts of the country because of the pandemic will return.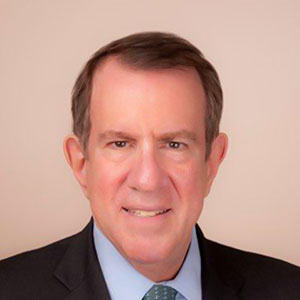 "There's a disequilibrium right now that's not going to last forever," Tisch said. "I just want to remind people that after the last pandemic, we did have the Roaring Twenties."
Delivery of the vaccine is also inspiring faith in the reopening of Broadway and flagship stores like Bergdorf's and Bloomingdales, which, along with the city's other great attractions, bring back shoppers, tourists, and others. Business travel will resume, to some extent, and conferences will pick back up. As Friedland put it, "There is so much pent-up demand out there. We'll see people become more acclimated to a crowded, urban environment and all the wonderful things that New York City is all about," she said.
However, they also acknowledge that recovery won't happen overnight. "It's going to be a very trying and very challenging 12 to 24 months for all of us," said Himmel. "And we're all prepared to deal with it."
Revitalization of the city doesn't mean a return to how things were pre-COVID. The pandemic and its fallout are already driving change.
 Crises accelerate innovation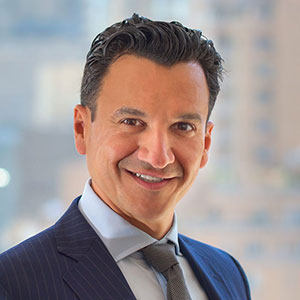 "Cornell Tech was born out of the 2008 recession and in many ways, the challenges of COVID and the recovery are opportunities for innovation," said Samuelian. "If not for the recession in 2008, we might not have had an applied sciences RFP, we might not have had the diversification of the workforce that the Bloomberg administration really pushed. That was an opportunity. So I want folks to begin to think about what are the opportunities that COVID provides us."
In a course he taught this fall—"Defending density: Is this the death of the city?"—Samuelian and his students worked to identify such opportunities, focusing on how to build urban systems that are resilient, including hard systems like transportation. "Technology plays a great role in making people feel safer in dense, mass-transit environments, like how crowded your bus is or your train is or how long you're going to have to wait," Samuelian said. He mentioned a startup at Cornell Tech that employs computer vision to look at maintenance issues on bridges, vastly increasing time and cost efficiency.
What his course unveiled, said Samuelian, is that COVID "shined a light on a lot of underlying problems that we were choosing to ignore in large cities in this country." In a recent interview with Crain's New York Business, Samuelian explained that density is not the culprit behind the onslaught of the pandemic in the city; the real problems are overcrowding, poverty, and racism. In response to Covington's question about his defense of density, he noted, "small towns in North and South Dakota are now leading in COVID cases. So if we act smartly it's not density which is the issue."
Samuelian believes technology can help cities by improving software systems, including social and political systems. He also recognizes that widespread adoption of new digital technologies faces an uphill battle. "It comes with skepticism largely around data and data privacy," Samuelian said. "We're not going to have widespread adoption of innovative technologies unless we really have trust in data and trust that government will have a wise eye when it comes to regulating it. Partnerships are key, because government doesn't always have the resources to move nimbly and in many cases, the private sector doesn't have the power to do the work they really need to do. Academia is one of those places we could kind of push and pull on both sides of the lever."
Public/private partnerships are key to affordable housing
"Recent statistics say that 44 percent of renter households in New York City are rent-burdened: that means that 30 percent or more of their household income is going towards rent," said Covington. "So it's a complex problem. Government can't solve it on their own; business and academia have to be a part of brainstorming and implementing solutions."
Moreover, young professionals—the talent and the lifeblood of the city—are getting priced out of the market. "That provides the motivation for a broader constituency of stakeholders to come to the table and say, 'Hey, how do we really solve this issue so we make sure our city's vibrant and we can attract the best and the brightest without them being priced out of the market?'" Covington said.
"We have to build partnerships so that we can continue to make sure our cities are places where innovation can thrive and where young people can come and build successful careers and lives," said Covington.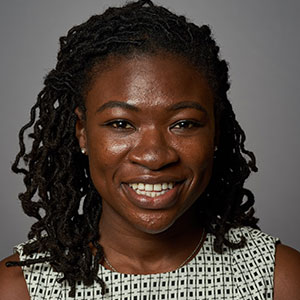 Angbazo agrees that public/private partnerships are vital to addressing affordable housing, but points out that, for now, "the unfortunate reality is that a lot of dollars that might have been used for other programs are being diverted to the COVID response. So until budgets are balanced, the private sector is definitely going to be on the forefront in terms of executing social programs. And the public sector will have to support the private sector in other ways."
The good news? "Investing in affordable housing is a pretty smart investment, long term," said Himmel. "They're low current yield, very safe investments that will have long-term benefits as you reinvest in the projects and you can see rents eventually moving up in a pretty good direction."
Technologies like modular building, which uses prefabricated components manufactured off-site, can also help to drive down building costs and promote affordability, said Covington.
Hudson Yards: A win/win case for the power of partnerships in urban renewal
Covington cited Related Urban's Hudson Yards, the largest private real estate development in the history of the United States, as a best-case example of an effective public/private partnership. Built on 28 acres of land that was formerly an MTA rail yard, Hudson Yards today includes more than 20 million square feet of commercial and residential space.
"The city's government and business leaders knew that, unless the city expanded the existing central business district and created more office space, it wouldn't be as competitive in 10 or 15 years," Covington said. Having identified its needs through various planning commission studies, the city adjusted the project's zoning and increased density to make the vast Hudson Yards development we see today possible.
As CEO of Related Urban, Himmel led the development and leasing of the retail and restaurant concepts of Hudson Yards. Samuelian, formerly a vice president with Related Companies, was responsible for the planning and design of Hudson Yards.
"The private sector was important, because you have partners like Related who could bring development expertise, innovation, and capital to the project," Covington said. "But the public sector was also important, not just through its financial instruments, but through giving density bonuses and recognizing the project as an extension of Midtown Manhattan's central business district."
Even in a post-COVID environment, Covington said, the partnerships and agreements behind the success of Hudson Yards can inform future developments to increase value and bring about transformation in the city.
 "Future-proofing" with convertible buildings
When asked what gives him hope, Himmel told a story about the Nieman-Marcus flagship store at Hudson Yards, shuttered after just one year in the space that is now slated for conversion to offices.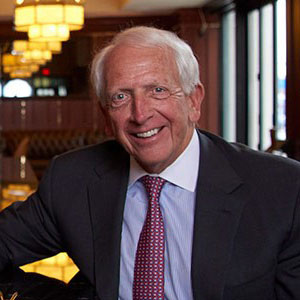 "Here at Hudson Yards, when we completed our deal with Neiman Marcus eight years ago, we literally asked ourselves the question about putting a department store on the fifth, sixth, and seventh level of a project: 'What happens if it doesn't work?'" said Himmel. "And we answered it by future-proofing the space, meaning we put the structure in to accommodate an alternate use, with all the exiting and vertical transportation. Long story short, we took a 190,000-square-foot department store and in the same volume of space now is a 400,000-square-foot office use space. We're negotiating with three tenants; one of them looks like we're going to finish a deal with in January, for a 100 percent use of a space."
 "Related was ahead of the curve on that one," said Collins, who sees versatility in building construction as a growing trend. "I think we will start to see a lot more build-outs where the spaces are adaptable and can be easily changed."
Now, examples of buildings converted to accommodate other uses abound. As Angbazo noted, COVID has driven the hospitality industry to convert hotels into hospitals and residential space. "Some malls have been converted into hospitals or into last-mile destination centers," she said.
"Whether COVID-driven or pre-COVID, converting building assets into other types of assets is a trend developers have in mind, going forward," Angbazo said.
Shared desks: a growing trend
Shared workstations is another trend Collins and Covington believe is here to stay. "We see a lot more office spaces where they assign two or three people to one desk," said Collins. "You just come in and sign into a desk whenever you want to."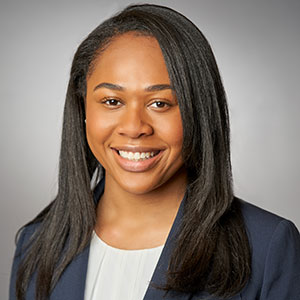 "Sharing workspaces is not a new phenomenon," Collins added. "But as more people are hesitant to come into the workplace, and as larger companies are seeing that employees can be productive from home, a lot of them will start to move out of some of their larger office buildings. In the office of the future, especially as we get the vaccine, shared desks will become more common."
In that scenario, workers may just come into the office on days when they have meetings, for example. Otherwise, they will continue to work from home.
Shared space with no desk assignments is a similar workplace trend—one that Covington experienced when she was an intern. At first, it took some adjustment: "What, I don't get to have my plant and my decorations on my desk?" she joked. "But it worked. Because no one was assigned a desk, there were all of these open workstations and it was first come, first served. If you had a favorite desk, you'd have to get in a little early to get it. It was great, because you'd get to talk with different people; you're not always around the same set. I think COVID is going to make that trend even more popular because companies don't want a lot of overhead for space now they see that everyone doesn't have to be in the office."
Contactless hospitality: Hotels and guests embrace innovation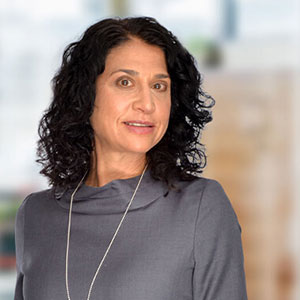 The hospitality industry has been slow to adopt new technology, said Friedland. "When certain hotel brands tried to push mobile check-in and the no-front-desk agent, guests pushed back; they weren't ready," she said. "But this pandemic has pushed technology usage and acceptance. In fact, now guests are embracing technology as part of the travel experience, from mobile check-in to a robot servicing your room to a virtual concierge to a virtual fitness trainer."
Friedland strongly believes those innovations will persist post-pandemic. "By embracing technology, we're going to see tremendous cost savings," she said. "Labor is one of the biggest costs for a hotel property, especially in New York City."
She also believes that innovation has to be a leadership function. "Senior management has to have the ability to make tough decisions and take chances while keeping financial soundness in mind. With technology, everything happens so much faster. If you don't have a leadership team that is able to adapt quickly and change course if need be, you're not going to survive."
Overall, Friedland said she's bullish about the future of the hospitality industry, long-term. "It's been extremely difficult on so many different facets," she acknowledged, "but what doesn't kill us makes us better and stronger."
Angbazo agrees that innovations like mobile check-ins and having robots deliver meals, take out trash, or give you extra towels are here to stay. Germicidal UV lighting, such as hospitals have, is another innovation she, Covington, and Collins proposed for the Strait Hotel, the winning Detroit-based hotel development proposal she and her teammates presented at She Has a Deal. The three recent graduates are now working with the competition sponsor, TLT Solutions, to develop the Strait, thanks to the $50,000 equity prize that, as Angbazo put it, gave them "a seat at the table as owners of a piece of commercial real estate."
Referring back to future proofing your building by making it versatile from the outset, Covington pointed to dual-branded hotels. In this model, she explained, "Part of the hotel would be the full-service brand with all of the restaurants and services that a higher-end clientele would want. And another part of the hotel would be a different, limited-service brand that had a cheaper price point and appeals to a different demographic."
Some hotels built in this versatility pre-pandemic as a strategy to remain robust and resilient, Covington said. When faced with economic downturns, your full-service brand might not do as well, but your limited-service brand would have more resilient performance. "That type of flexibility becomes even more valuable when you think about how you design your developments."