Miles Ahead: China, Huawei, and 5G
China and the U.S. face growing technological tensions.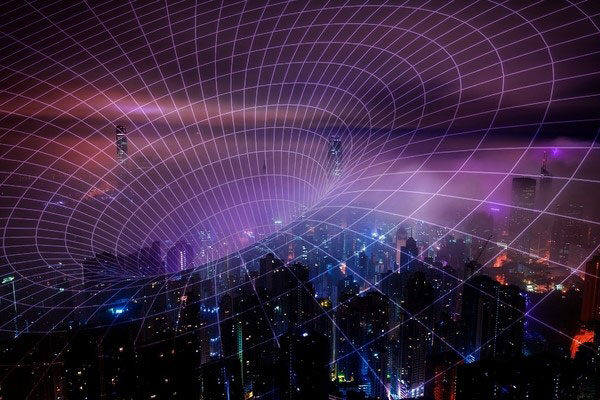 By Chelsea Liu, MBA '21, Theresa Oduol '21 (CALS), Neil Rajput MBA '21, MHA '20, and Ernesto Camacho, MBA '21
In our Leaders in Emerging Markets Course at the Samuel Curtis Johnson Graduate School of Management, the class discussed the economic and business challenges that current and future business leaders will need to tackle strategically. Armed with a diagnostic mindset, our team set out to find a dynamic and fruitful area of study. China, the second biggest economy in the world, Huawei, and 5G became the focal points for our study given the sheer influence, power, and foothold intertwined within these respective areas. The Emerging Market Institute (EMI) provided the resources and tools necessary to begin exploring this topic, including the 2019 Emerging Market Multinationals Report to the 2020 EMI Annual Conference.
China and Huawei
China's ascendance on the world stage was ushered in by its membership in the World Trade Organization in 2001. The WTO provided global market access, new trading partners, and more favorable rates. Subsequently, China grew eight times over and became the second largest economy in the world. The hope was that the U.S. economy would benefit politically and economically. The mixed realities showed that: (1) U.S. imports from China became cheaper, (2) corporations profited from increased access to China, and (3) American industries like manufacturing suffered from the competition.
China's party leadership has actively supported Chinese firms' international expansion. As a result, numerous Chinese firms have emerged to challenge traditionally dominant foreign firms. Notably, Huawei has become the world's largest manufacturer of telecommunications equipment by revenue—think of network equipment, handsets, broadband devices, and convergence devices. For a country that had exceptionally weak telecommunications infrastructure prior to joining the WTO, China's monumental growth over the past two decades has proved China's technological prowess.
Huawei's footprint spans over 170 regions and countries. Reportedly, Huawei has built 70 4G networks in Africa and, according to its 2018 annual report, 24.3 percent of its revenues come from Africa, the Middle East, and Europe. Huawei is known for its robust research and development investments as nearly 40 percent of its employees are engaged in this activity. These investments rival the research and development investment decisions of tech giants Intel and Apple. Huawei has rapidly evolved since 1987, becoming a global juggernaut in telecommunications equipment and smartphone technology.
 What is 5G?
 A software-defined network largely operating on the cloud, 5G is hailed as the next generation of ultra-fast connectivity. It can support millions of devices at one time. Its robust performance metrics include greater traffic, increased device connectivity, and better reliability. It seems that every day our Internet of Things (IOT) devices (such as smartphones, tablets, or gaming systems) become increasingly interconnected.
The technology applications of 5G are about more than faster wireless connection speeds. The automotive industry, for example, aims to use 5G technologies to decrease time delay in data delivery to autonomous vehicles. Industries like healthcare will leverage 5G to increase its manufacturing capacity and engineer medical devices; agriculture will use it in agricultural technology. As technology adoption continues globally, the most successful technology firms will be those best positioned to compete and meet this demand internationally.
However, the interconnectivity and efficiency that 5G offers comes at a cost, both economically and politically. While 3G and 4G use our existing wireless infrastructure with frequencies on a radio spectrum, 5G requires significant capital investments, given the ample space required to accommodate larger bandwidth capacity and increase overall functionality. Some global telecommunication companies have amended their current business model to control for rising costs, while others are exploring the potential to network share.
Nonetheless, Huawei stands out as a firm that has been able to grow despite these challenges. China has taken significant steps to adopt and implement 5G under government oversight. Huawei's investment in 5G technologies is backed by the Chinese government and construction is well underway throughout the country. As Huawei leaps to the forefront of 5G development, concerns in Washington, D.C., have prompted conversations calling for a nationalized 5G infrastructure.
5G economics
The global 5G value chain is expected to generate $3.6 trillion in economic output and support 22.3 million jobs by 2035. This amounts to a total estimated economic benefit of $13.2 trillion across all industries. The countries that stand to benefit are those that create, embrace, and deploy 5G technology most swiftly. Accordingly, China has surpassed the United States as the leader in the telecom networking space. China's largest telecom giants, Huawei and ZTE, account for 41 percent of the global 5G infrastructure market, putting China at a significant economic advantage. In contrast, the only American direct competitor is Cisco Systems, whose share is less than less than 10 percent of the overall market. U.S. firms have struggled to mount a response to Huawei's rise in the short term due to the capital-intensive, multi-year process of developing 5G technology. It is still unclear whether domestic technology firms have pursued "homegrown" 5G development plans.
Some economists argue that rapid adoption of 5G would support a problematic, monopolistic structure, and they advocate for patience. Others counter that argument, citing the potential of innovation and advancement resulting from 5G adoption as too much to sacrifice. Only time will tell whether Huawei's presence in the 5G market will promote competition among all players, drive down prices, and make technology more accessible for end consumers. What is certain is that the United States has deemed China's growing dominance of 5G telecommunications networks one of its top economic threats.
Rising political tension
Concerns regarding 5G ownership, privacy, and development have shaken the global political landscape. Washington, D.C., has raised security concerns alleging Huawei's close ties and allegiance with the Chinese government. The United States conjectures that the Chinese government may intercept information traveling over Huawei's mobile communication networks. Other countries share some of the same sentiments, especially after the Trump administration raised concerns regarding adherence to export compliance policy by Huawei. Despite Huawei's claim that its operations are independent of the Chinese government or its sphere of influence, the United States may not tolerate this level of risk. The primary concern is that 5G technology, in the wrong hands, may be directed towards heinous acts, such as espionage and foreign network disruption.
What now?
With its current 5G capability, China may have a significant first-mover advantage in setting the groundwork for regulatory and global standards. Historically, the U.S. has held this stronghold, especially in the realm of technological innovation. It is unclear what actions, if any, the United States will take to address the gap between its current state and where it hopes to be.
Despite growing concerns, 5G adoption is in its infancy and its use will primarily be experienced through our smartphones. In the near future, we can expect 5G to be part of our everyday life. From improving mission-critical services like our interactions with medical professionals to emergency response care and even to transportation, 5G will revolutionize our lives—something we can all look forward to, especially during these trying times. 
Summary
With every generation of wireless networks, our lives are improved by the increased capacity of our interconnected devices. Today, 5G is all the rage. From its lightning-fast download ability to its practical utilization across vast sectors of our economy, 5G continues to make headway. A champion in 5G technology, the Chinese multinational firm Huawei stands out for its absolute advantages over the competition. Despite its technological prowess, Huawei's competition is mounting, and Huawei is seemingly caught in the midst of a technological cold war. Meanwhile, Huawei faces an uphill battle against competing nations, including the United States, over its alleged business practices, global reach, and national security and political objectives. This blog post explores the rise of China by looking at Huawei and 5G as a case study to analyze the economic and geopolitical implications and growing tensions among two superpower nations.
Author Bios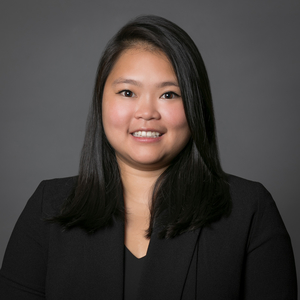 Chelsea Liu, Two-Year MBA '21
Chelsea Liu comes from an international background and is interested in the recent rise of China's economy, especially in the entertainment and technology industries. Post-MBA, Chelsea is interested in a career in brand management or product marketing.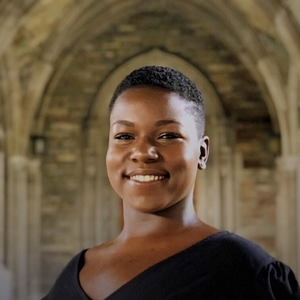 Theresa Oduol '21 (CALS)
Theresa Oduol is a senior in Cornell's College of Agriculture and Life Sciences who is majoring in interdisciplinary studies at the intersection of infectious disease biology and development economics. She hopes to pursue a career in infectious disease epidemiology and policy. She is especially passionate about antimicrobial resistance, quality of antimicrobials around the world, global intellectual property, and neglected tropical disease eradication. Theresa also conducts research in veterinary epidemiology, looking at how different diagnostic interventions shape the prescribing patterns for canine UTIs. After graduating, she hopes to continue her research in epidemiology and explore paths in public health policy.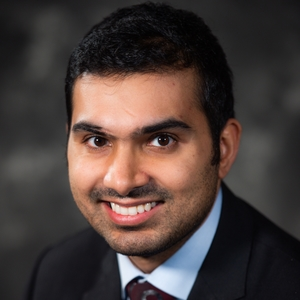 Neil Rajput, One-Year MBA '21, MHA '20 Human Ecology)
Neil Rajput is a recent graduate of the Sloan Program in Health Administration. He has an interest in international real estate and sustainable development. Neil intends to pursue a career in hospital administration after graduation.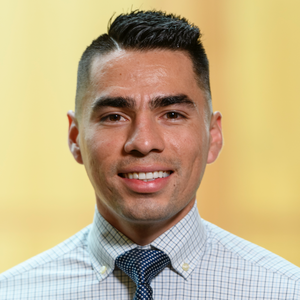 Ernesto Camacho, One-Year MBA '21
Ernesto Camacho is a recent graduate of the McDonough School of Business in Management at Georgetown University. He is motivated by sharing ideas and co-creating with others in a meaningful way. As a military veteran, his goal is to find a dynamic career that offers a similar call to duty.