19th Annual Labor & Employment Law Roundtable: Session 3
From the Plaintiffs' Perspective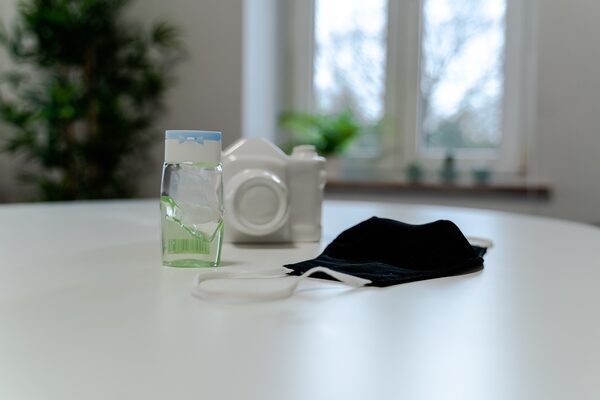 By Shana Claar, Nicole McQuiddy-Davis, and Greg Nelson '19 (ILR)
The third session of the four-part 19th Annual Labor & Employment Law Roundtable, hosted by the Cornell Center for Innovative Hospitality Labor and Employment Relations (CIHLER), focused on the plaintiffs' perspective—particularly on how interpretations of COVID-19 health guidelines might affect employer and employee relationships, as both sides plan a return to an in-person work setting, or continue working from home.
The discussion and its participants were introduced by the School of Industrial & Labor Relations (ILR) Kenneth F. Kahn '69 dean Alexander Colvin, Ph.D. '99, the Martin F. Scheinman '75, 'MS '76 Professor of Conflict Resolution. The event was co-chaired by David Sherwyn '86 JD, '89 (ILR), the John and Melissa Ceriale Professor of Hospitality Human Resources, and academic director of CIHLER; and Harry C. Katz, the Jack Sheinkman Professor of Collective Bargaining at the ILR School.
Federal, State, Employer, or Employee: Who's in charge?
The panel focused on two main issues. The first was conflicting COVID-19 workplace health guidance being offered by federal, state, and local agencies, and how employers' interpretation and application of this guidance may result in costly litigation. The second topic was working from home and exactly how much control an employer has over the work-at-home environment. Jeanne Christensen noted that with so many guidelines to choose from, "employers probably aren't going to get it perfectly right, and because of that, there will be litigation that emerges from employers not bothering to get it right, or taking advantage of the situation, [or due to] outright confusion or negligence."
The introduction of COVID-19 vaccines has added additional complexity to the situation. Employers considering mandatory vaccinations could face litigation from employees who refuse to be vaccinated for medical reasons (and are protected by the Americans with Disabilities Act), or religious concerns. A new complication, as Christensen pointed out, is that "many people can work from home as the accommodation." The issue then becomes, "how far an employer has to go to make that accommodation work."
Valdi Licul pointed out that, in regards to vaccinations, there are already laws on the books outlining "informed consent. The general principle in New York is that if you have informed consent, you are allowed to refuse treatment, even if it is to your benefit." Licul gave an example of a scenario that could come into play as employers consider medical and religious vaccine exemptions, highlighting the possibility that exemption-seekers could be seen as being held to a different standard: What if "you're the only [employee] who refuses…[and] everyone else in your workplace is vaccinated, and you're not. Are you still a risk to the workplace?" This is just one of many questions rising from interpretation of existing laws that have yet to be answered.
What if employers choose not to mandate vaccines? This also could leave businesses vulnerable to litigation as part of the social contract between employer and employee is maintaining a safe working environment. The challenge moving forward will be to successfully create vaccination policies that keep employees safe, are inclusive of medical and religious exemptions, and follow the ever-changing federal and state guidelines, all while protecting companies from costly litigation.
Office space…In the home
The second issue discussed is a new one in many ways: Working from home became the new normal for many office employees last spring, and has brought new challenges for employers. Since then, questions about regulating home office space, confidentiality, and ethical breaches have arisen. Christensen asked rhetorically, "You're in your own home, who's listening to your calls? What kind of restrictions can [employers] put on their employees, and what is reasonable when they are in their own space?" The panel agreed that litigation is inevitable for these multifaceted employment issues. They were less certain whether or not parties would be willing to actually spend the money to reach a verdict and the time to wait for appeals, which, for an issue as far-reaching as this, could be decided by the Supreme Court.
Look for the upcoming review of the fourth and final session of the 19th Annual Labor & Employment Law Roundtable next week! The culmination of this four-part series was available to the public and focused on the 2020 election, the expected labor policies of the Biden administration, and how the change of occupancy in the White House affects workplace safety, labor law reform, and workplace discrimination.
Thank you to all attendees:

Jeanne M. Christensen, Partner, Wigdor LLP
Richard Hurd, Emeritus Professor of Industrial and Labor Relations, and Associate Director of CIHLER, Cornell University
Tashlin Lakhani MS '11, PhD '14 (ILR), Assistant Professor, Management and Organization
Valdi Licul, Partner, Wigdor LLP
Kevin Mintzer, Law Office of Kevin Mintzer P.C.
Sarah R. Schalman-Bergen, Partner Lichten & Liss-Riordan P.C.
Martin Scheinman '75 (ILR), MS '76, Scheinman Arbitration & Mediation Services. Also participating were partners 
Douglas H. Wigdor, Founding Partner of Wigdor LLP