Emerging markets speaker Hausmann presents his Scrabble theory of economic development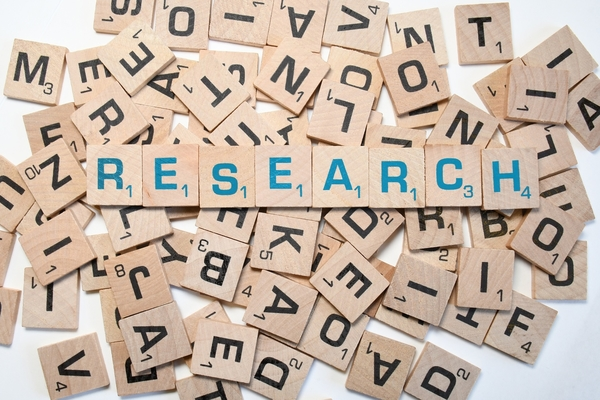 By Gaurav Trivedi, Cornell Executive MBA Metro NY '19
As the inaugural speaker for an emerging markets-themed series of research seminars, Harvard Professor Ricardo Hausmann drew the connections between a country's technological advancement and income growth in a presentation titled "Development as Know-how." The 2021 seminar series is hosted virtually by the Emerging Markets Institute (EMI) at the Cornell SC Johnson College of Business.
A Cornell alumnus himself, Hausmann '77, MA '80, is director of the Growth Lab at the Harvard Center for International Development and the Rafik Hariri Professor of the Practice of International Political Economy at Harvard's Kennedy School. Hosting him for this talk was truly like a homecoming event in February, even though it was virtual.
This episode was of particular interest to me, given my passion and background, both academic and professional, at the intersection of strategy, economics, and policy within G7 nations and emerging markets. Incorporating important lessons for both policymakers and business leaders, Hausmann's discussion centered on untangling the levers of economic growth, understanding technology and its diffusion mechanism, and how countries can break out of the low development, low-income trap.
"Why are so many countries poor and unequal?"
Development economics is infamously inundated with intricate theoretical and mathematical models that try to fit in, assess, and analyze a rather irrational world. This talk was different, from the title of Hausmann's presentation to how he used a lucid, applied, thought-provoking, and at times philosophical argument in tackling the highly complex question: "Why are so many countries poor and unequal?"
Hausmann rendered a clever, straightforward, and unique illustration of the correlation between technological advancement (in terms of how people work and the processes they use) and income growth at a country level. And to further our understanding of technology, Hausmann scratched deeper to define the word "technology" and explore the importance of technology diffusion—a necessary catalyst to boost economic growth trajectories.
Compared to neo-liberal economists, Hausmann coins an interesting definition of technology:  More than just an input facilitator in the "total factor of production," technology is an accumulation of embodied knowledge (how to use a tool); codified knowledge (how to write the codes); and tacit knowledge (capabilities in the form of know-how and specialization). Tacit knowledge is the hardest to accumulate and diffuse.
Hausmann's Scrabble theory of economic development
This is where my favorite part of the presentation came in: Hausmann presented his Scrabble theory of economic development, which explains the action of converting know-how into a product.
The beauty of the Scrabble theory lies in its simplicity, and yet it has profound connotations. According to Hausmann, at the starting point each country has a set of existing capabilities represented by know-hows, or "letters," within a society. The next step is how these capabilities (know-hows or letters) get transposed into tangible goods and services (products or words). These end products (words) are essentially a combination of capabilities (letters that translate into words) that a country has. In other words, if you flip the "country—capability—product" model and focus on the end products manufactured by a country, you can determine the existing capabilities within that country.
Hausmann argues further that, beyond focusing on the manufacturing of products, the true comparative advantage of countries and regions lies in their economic complexity—in their ability to sequentially acquire more capabilities and manufacture products that are both complex and diverse.
Importantly, this is where I also see a robust inference of the Scrabble theory at a firm level. And I believe this theory has a direct strategic implication concerning how firms interact with each other and maintain competitive advantages by erecting barriers to entry for complex products and/or scaling more commoditized products.
Overall, set against EMI's mission—"To prepare and support business leaders who seek a competitive advantage to become experts in emerging markets"— and the SC Johnson College of Business' ethos of doing business with impact, Hausmann couldn't have delivered his talk to our school and EMI at a more opportune time. His theory rendered a robust perspective on the parallels between the economic growth of a country by manufacturing complex and diverse products and that of a firm by manufacturing innovative and/or commoditized products. And in today's industrial landscape, it is becoming ever more crucial for business leaders to leverage these linkages and not only focus on growth strategies at a firm level but help create a positive impact at a broader, macroeconomic and societal level.
About Gaurav Trivedi, Cornell Executive MBA Metro NY '19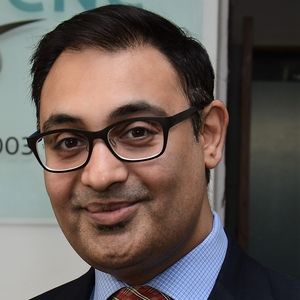 Gaurav Trivedi, who lives in Toronto, Canada, has significant consulting and industry experience spanning North America, Europe, and Asia. With a strong background in international business strategy, macroeconomics, and global policy, Gaurev served most recently as an economist at Pfizer, where he was responsible for technical projects around affordability and market access. Prior to business school, Gaurav was a director at Kekst CNC (management consulting), where he advised large corporations and mid-cap companies on complex cross-border market entry, public affairs, and policy advocacy mandates in G7 and emerging markets. He also worked at Philip Morris International in Hong Kong, overlooking regulatory affairs, fiscal taxation, and social impact projects within the Asia-Pacific Region. Gaurav holds an MPA from the London School of Economics and completed his BA in economics at the University of Texas at Austin.