19th Annual Labor and Employment Roundtable – Session 4
Hospitality labor and employment roundtable assembles different perspectives on election and pandemic effects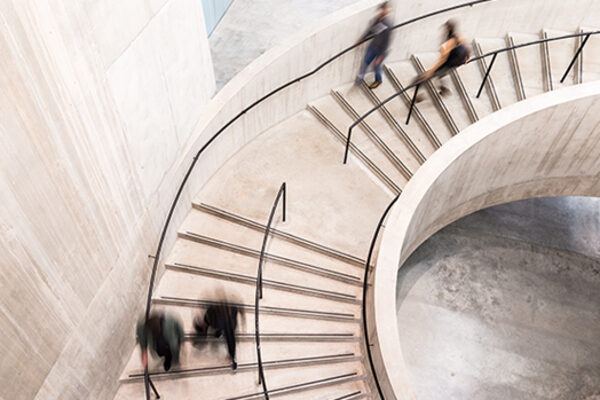 Every new presidential administration brings a shift in labor philosophy and policy. For the hospitality industry, this year's political transition comes as job security and workplace safety crises loom. This dynamic was examined during the 19th Annual Labor and Employment Roundtable, a four-part event hosted by the Cornell Center for Innovative Hospitality Labor and Employment Relations (CIHLER) and Cornell Law School. Bringing together the perspectives of employers, lawyers, and plaintiffs in three separate private panels, the event culminated in a final, public discussion including all parties and held virtually in early December 2020.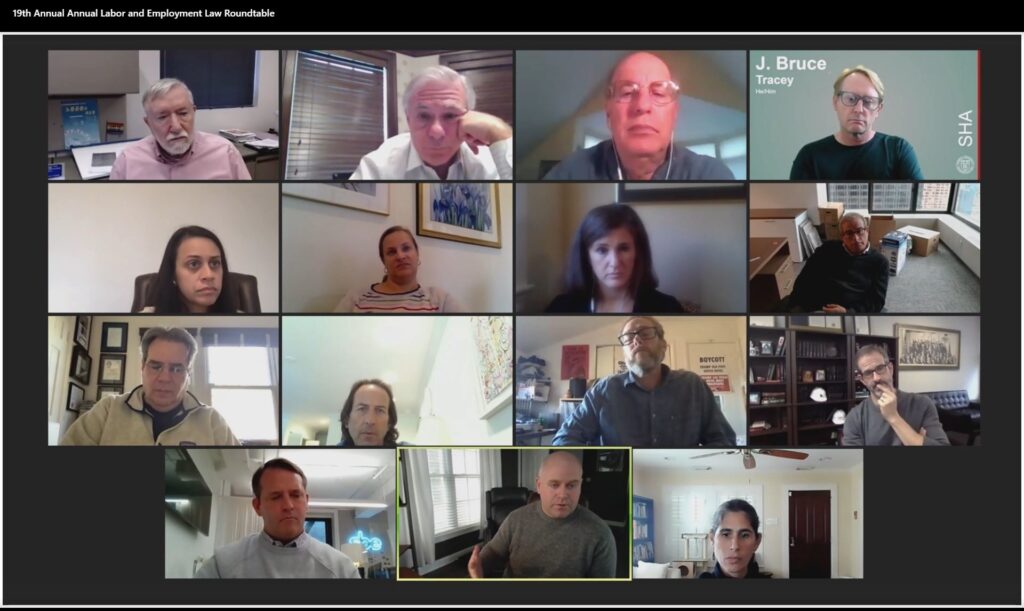 CIHLER Director Dave Sherwyn '86, JD '89, led the roundtable, featuring a diverse set of employment law perspectives. CIHLER associate director Rick Hurd and Harry Katz, ILR professor and director of the Scheinman Institute on Conflict Resolution, joined SHA human resources professors Bruce Tracey and Tashlin Lakhani, as well as management-side and plaintiff-side lawyers, senior VPs of human relations, union representatives, and CIHLER and alumni board members. Topics included joint employers, the gig economy, third-way employment status, minimum wage considerations, vaccination policies, and the Biden administration's likely effects on policies and practices related to union relations, equal opportunity priorities, and social justice efforts.
More enforcement, increased claims, third classification
Sherwyn opened by asking the private practice lawyers present to predict some of the changes employers could face after January 20, 2021. David Ritter ILR '80, a partner at Barnes & Thornburg LLP, noted that he expects more enforcement and activity generally, because government agencies will be more thoroughly staffed than they've been under the outgoing administration. Keith Grossman, partner at Hirschfeld Kraemer, also predicts workplace policy changes, dependent upon legislation and filibuster fates, and expects executive orders to be a tool in use. He sees a possibility for meaningful activity on the creation of a third classification to accommodate gig workers as employees.  Barry Hartstein, ILR '73, shareholder and co-chair of the Equal Employment Opportunity and Diversity Practice at Littler, predicted a return to U.S. Equal Employment Opportunity Commission (EEOC) litigation, particularly in the form of large-scale discrimination claims. The political landscape of the Senate will determine the pace of these developments, too, starting with the appointment process.
Non-traditional labor issues: an opportunity for HR and labor to collaborate
The in-house human resource experts also focused on updated gig economy and minimum wage debates. Jake Basham, vice president of human resources at Loews Hotels, expects renewed attention to neglected overtime exemption and joint employer issues as well. Abigail Charpentier '95, vice president of people and culture – Americas at Four Seasons Hotels and Resorts, expects the joint employer question to continue during Biden's administration. Her firm doesn't franchise but sees potential joint employer and overtime wage questions arising as the recovery proceeds.
Robert Mellwig, chief culture officer at sbe Lifestyle Hospitality, commented on the drastically varying federal, state, and even regional rules on pay and policy. "Parts of our universe pay people differently…and inherent inequity needs to be sorted out." He expects there to be social pressure to bring changes in the nature of EEOC representation and reporting. The expansion of gig labor, augmented by the nature of remote work, is bringing changes in pay structure and the understanding and valuation of the equation between time spent and productivity. "This is a good opportunity to partner with labor about how to construct a workforce that meets needs in a practical way."
Encouraging vaccinations: another possibility for collaboration
Hotel guests are likely to want the hospitality workforce to be vaccinated, as will fellow employees. Hotel workers are not currently high on the vaccine list, and Richard Maroko, president of the Hotel Trades Council at AFL-CIO, takes issue with this. "It's in our interest to categorize hotel, hospitality, and gaming workers as a class that should be high on the list to have it accessible…they are in harm's way every day." Once the shots are available, there may be some workforce skepticism about vaccine safety, noted John Boardman, executive secretary-treasurer of UNITE Here Local 25, (DC chapter), although his local union is in favor of vaccination. The group observed a possibility for partnership: labor and management can encourage the shots together, and once a majority of the population has been vaccinated, PPE can be gradually reduced.
Labor promotes good relations in seeking industry recovery
Martin Leary, deputy director of UNITE HERE, highlighted an existential crisis for hotel industry workers, who were 98% unemployed in March 2020, and are roughly 80% unemployed now. "The question is: are those people going to have jobs?" Leary wondered if union workers will partner with industry over some of these severe disruptions in the workforce, noting low numbers of retention agreements with hotel companies, and a dearth of cooperation on determining staffing levels.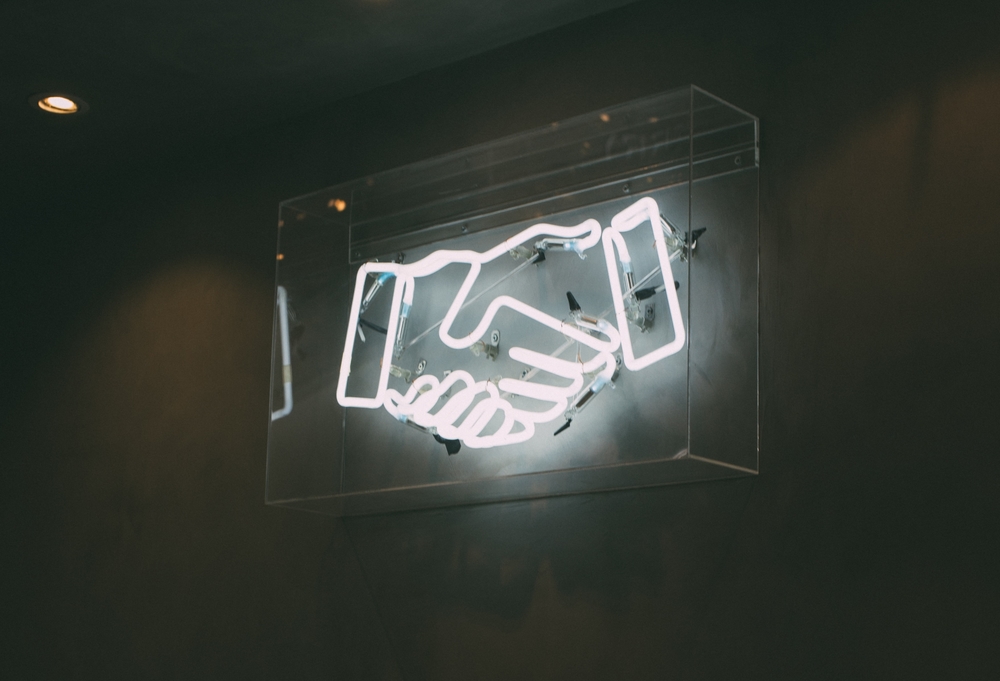 Current president Joe Biden has always openly expressed a belief in unions' ability to help workers, and shows interest in promoting collective bargaining to address wage gap, health care, and gender equality issues. Maroko commented that unions are hoping for the National Labor Relations Board (NLRB) to oversee "a return to established rules that allow union and management to reach compromises that enable workers to receive a fair wage, health benefits, and retirement while allowing employers to operate." A change on the Senate side (which was undetermined at the time of this conversation) would lead Maroko's constituents to hope for a variety of legislative changes, removing obstacles from National Labor Relations Act (NLRA) on organizing and joining unions, health care, minimum wages, sub-contracting, and more. Maroko went on to note that unions can promote Occupational Safety and Health Administration (OSHA) and wage-theft enforcement through the collective-bargaining process.
Collaboration between HR and union
Basham straddles HR and labor at Loews, and shares Leary's frustration: "We all want to be busy again." Collaboration between hotel and labor on an industry-wide level, perhaps asking for temporary flexibility from the union side until the sector recovers, would help all stakeholders. Grossman, former longtime head of labor relations for Starwood Hotels and now a private practice lawyer, observed that Biden has been helped politically by labor, and will likely support legislation or advocacy regarding non-union arbitration, confidentiality, and other issues.
Alisa Gallo, UNITE HERE's director of organizing and development, will focus attention on the airline workers' growth program and pay-equity progress. "There are ways to facilitate organizing voting, and there are ways to make it more difficult, and the Biden administration will likely expedite that process at the NLRB." Hospitality pay equity advances are happening around the world, and the United States will likely follow suit. Gallo noted, "Overall our work is undervalued in terms of the impact it brings to the economy and to the public who enjoy our services…(but) the first thing is to get people back to work."
CIHLER brings all sides together in the name of progress
The ability to bring together different perspectives in a collaborative effort is what makes CIHLER special. Constantly working to interpret existing laws and create better ones keeps CIHLER on the cutting edge of employer and labor relations. Check out the recording of this year's roundtable event here, and join in next year for the 20th Annual Labor and Employment Roundtable. To be a part of this thought leadership, consider joining the CIHLER Management Advisory Board or the CIHLER Employee Representative Advisory Board.