Is Cuba's "army of white coats" medical diplomacy or contemporary slavery?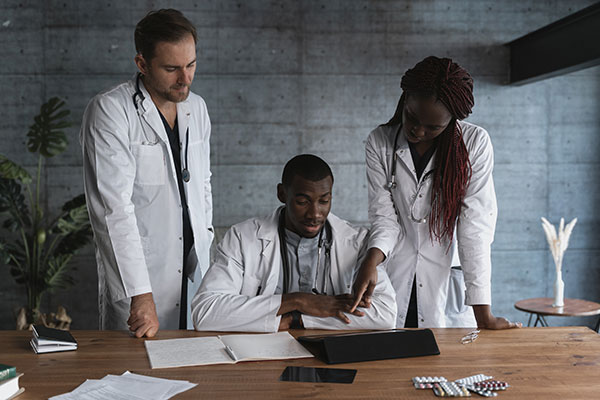 By Sunayana Karra, MBA/MS '21
As a student in the Executive MBA/MS in Healthcare Leadership class of '21 and an Emerging Markets Institute Fellow, I strive to expand my perspective of different global healthcare systems and their associated issues across high-, middle-, and low-income countries. While researching the challenges of physician "brain drain" for my Emerging Markets Institute (EMI) capstone, I became fascinated by the case of Cuba. The country is the largest global exporter of physicians globally—but it need not fear that its physicians will never return home, unlike many other emerging markets.
Over the last seven decades, Cuba has turned its healthcare system into an avenue for both economic growth and international diplomacy; however, in recent years, the program has faced much criticism as select international governments and authorities have compared it to a form of contemporary slavery.
Cuba's physician export program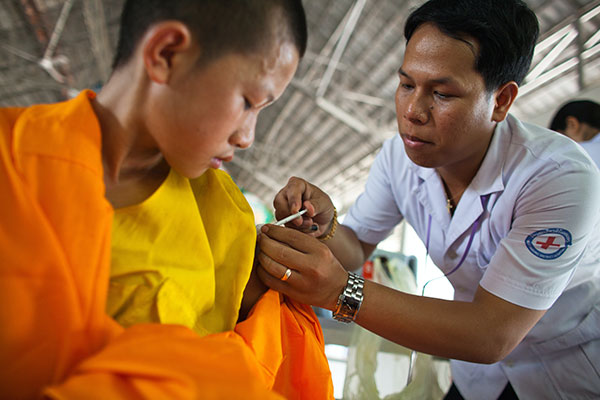 Cuba's medical diplomacy program was established soon after the 1959 Cuban revolution when, as a symbol of its solidarity with the world, the country began sending medical personnel overseas (primarily to Latin America, Africa, and the Pacific island countries). The program was initially created as part of the country's foreign policy, in support of anti-colonial struggles, and in 1963 the first small group of medical workers was sent to Algeria. Humanitarian objectives also played a role in the continuation of the program, and starting in the late 1990s, the number of Cuban doctors working abroad increased significantly—from just a few thousand to over 42,000 active physicians in 103 countries by 2007. However, in recent years, the number of Cuban medical staff sent abroad has fallen, from ~50,000 in 2015 to ~30,000 Cuban doctors active in 67 countries by 2020.
As part of its medical missions, Cuba provides medical aid at a low cost to the recipient country; patients themselves do not pay for any services, and the recipient countries only cover the cost of collective housing, air fare, food, and supplies—up to $200 a month. Cuba also provides free medical training for both its citizens and its overseas students, many of whom might not have been able to afford training in their home countries due to the cost. The overseas students receive full scholarships on the condition that, when qualified, they return to their home countries to work.
While working abroad, Cuban doctors continue to earn their salary in addition to a stipend in the foreign currency. The country's annual earnings from medical services, which include the export of thousands of doctors each year, surpassed $7.7 billion in 2018, making it Cuba's largest source of export income. In some cases, the Cuban government trades medical aid in exchange for resources (for example, subsidized oil from Venezuela in return for ~20,000 Cuban medical staff). Furthermore, Cuba's medical diplomacy boosted its image globally over the years and has become a central part of the country's international relations.
The dark side of exporting medical workers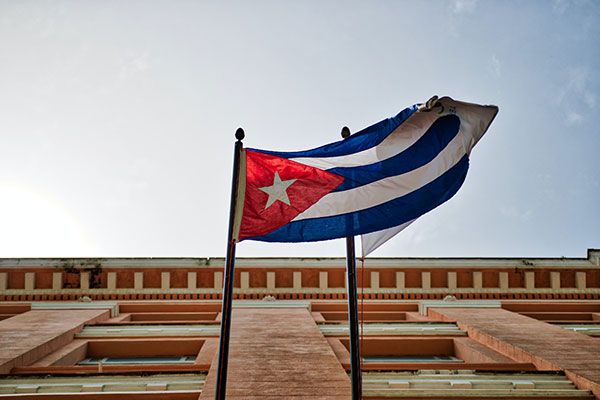 While most Cubans are proud of their country's contributions to global health, some resent the resources spent on foreign aid because they have negatively impacted Cuba's local healthcare infrastructure. These include shortages of medical supplies and equipment, lengthier waiting times, a decline in the quality of medical training, and facilities in need of repair. In addition to garnering local criticism, Cuba's medical diplomacy program has come under criticism from the international community in recent years. Consequently, in 2019, the United Nations High Commissioner for Human Rights issued an official communication to the Cuban government requesting information on the working conditions of medical workers stationed abroad. According to the statement, UN special correspondents heard reports of what could amount to forced labor based on indicators recognized by the State Department. Forced labor is considered a contemporary form of slavery.
While participation in these international missions is technically voluntary, many Cubans feel pressured to participate and fear reprisal from the government if they do not. Physicians are paid significantly more for their services when abroad (wages of $125-$325 per month while working abroad as well as a monthly $50 bonus for the physician's family in Cuba vs. wages of $15 per month while working in Cuba). However, they only keep 10 percent to 25 percent of the salary paid by the host countries while the rest is taken by Cuba's authorities. Furthermore, access to their salary is often frozen by the Cuban government until the doctors have returned to Cuba. If a medical worker decides to retire from work while abroad, it is considered "abandonment" and the clinician is not allowed to return to Cuba for eight years. Many fear that if this happens, their family members who remain in Cuba will be subject to repercussions by the government, and that even after the eight-year period is up, a return to Cuba may prompt retaliation.
In addition to inadequate wage payments, many of these medical workers are exposed to exploitative working (such as working more than 60 hours a week) and living conditions. The Cuban clinicians who are sent abroad work in different countries for an average of three years, and while they are technically allowed to return to Cuba once a year on vacation, this travel is sometimes denied as a form of punishment. Additionally, their communication and relationships with others, both nationals and foreigners, is monitored by the government and severely restricted, thereby isolating them while abroad.
Reaffirming a need for Cuba's doctors
Debate continues over whether Cuba's medical diplomacy is forced labor; if it is, countries accepting Cuba's aid risk becoming complicit in human rights violations. However, in 2020, Cuba earned notable international recognition due to its contributions in supporting COVID-19 management.
Cuba's Henry Reeve Medical Brigade (first established in 2005) is comprised of over 7,400 volunteer clinicians trained in medicine and infectious disease containment. Even prior to the coronavirus pandemic, this group supported the management of other infectious disease outbreaks such as Ebola in Africa. Their training and past experience enabled the brigade to successfully step in and support multiple countries, including wealthy, Western nations such as Andorra and Italy, when rising COVID-19 cases crippled health care systems globally. In recognition, the World Peace Council formally registered the candidacy of Cuban doctors for the Nobel Peace Prize in 2020, calling their work during the pandemic "the most sincere example of … international solidarity." The nomination was supported by organizations and individuals around the world, from Italy to countries in Africa.
The World Peace Council's nomination stated that the Henry Reeve Medical Brigade saved countless lives and showed "humane empathy and kindness for which they remain known wherever they have visited. This work is key in building peace amidst violent and structural conflicts and in setting conditions for people to have their most basic needs met in conditions of disaster and extreme impoverishment."
This past year has demonstrated that, despite recent criticism, the need and demand for Cuba's biggest export is strong and the country's medical diplomacy program will likely continue to support its economy for many years to come.
About Sunayana Karra, MBA/MS '21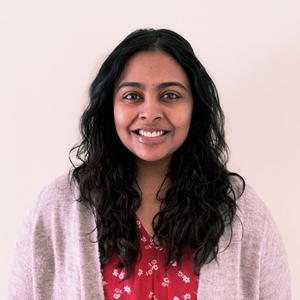 Sunayana Karra is a student in Cornell's Executive MBA/MS in Healthcare Leadership program class of '21 and a Cornell Emerging Markets Institute Fellow. She is also an engagement manager at IQVIA, where she provides her clients with strategic consulting services related to in-vitro diagnostics. She specializes in market insights and analytics as well as competitive intelligence. Her academic interests include global public health (particularly as it relates to infectious diseases), marketing, and strategy.