EpiWell: Pushing the boundaries in diabetes management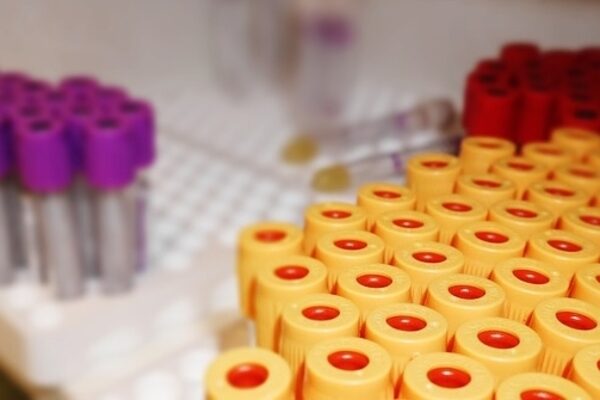 By Tyler Ashcraft and Faraan Khan, both Two-Year MBA '22
As business students at Johnson, we constantly seek opportunities to apply the theory and lessons learned from case discussions to real-world scenarios, both in our local communities and at scale. Big Red Microenterprise (BRM), a student-run class, partners with the Center for Sustainable Global Enterprise in pairing teams of students with local microbusiness owners in the Ithaca community to address challenges these entrepreneurs face as they grow and promote local economic development.
Eager for the opportunity to apply academic insights in practical ways, our team partnered with EpiWell, a diabetes management counseling service that coaches both diabetic and pre-diabetic patients in navigating diabetes treatment plans. EpiWell strives to distribute educational resources to patients suffering from diabetes while building a community of accountability and support for diabetes management.
Repositioning due to COVID-19
Launched in 2016 by Dr. Magnolia Ariza-Nieto, EpiWell has established itself as a regional leader in diabetes counseling. After a successful career as a biomedical researcher, Ariza-Nieto became a certified provider with the Centers for Disease Control and Prevention (CDC), which afforded her access to a national diabetes prevention and management curriculum that serves as the basis for EpiWell's diabetes educational program. Prior to the onset of COVID-19, Ariza-Nieto held bi-weekly, in-person meetings with her clientele, during which she guided her patients (primarily female) through a checklist of medical and lifestyle milestones that aid in managing diabetes. However, post COVID-19, due to social distancing mandates and limited internet access among her clientele, she paused her program, giving her the opportunity to consider the logistical challenges her business faced.
During our initial meetings with Ariza-Nieto, she revealed that throughout her years of research, she identified a set of unique biomarkers that could aid in customizing nutritional needs for diabetic and pre-diabetic patients. Her long-term vision for EpiWell is to patent her biomarker testing kit and sell it to healthcare providers as an additional resource for treating diabetic patients. To do this, she needs to validate her testing kit on a significant number of samples, so we set out to help her develop a strategy to achieve this.
Challenges
We quickly realized that there were three primary challenges in developing this strategy.
Access to samples needed to validate the biomarker kit
Access to lab equipment for testing samples
Additional capital and guidance on near- and long-term growth strategy
At present, EpiWell sources samples primarily from past and present clients. In order to validate the efficacy of these biomarkers, EpiWell will require at least 5,000 samples. In the past, Ariza-Nieto explored partnerships to supervise sample collection with regional healthcare systems in Pennsylvania and New York, so we concluded that a potential partnership with Cayuga Health could help address this need for additional samples. After discussing this option with medical professionals experienced in establishing third-party partnerships, we initiated a draft proposal for just such a partnership.
Positioning for growth
Through additional conversations with Ariza-Nieto, we determined that the best long-term strategy would be to develop a partnership with Cornell University, where she could utilize the university's testing resources to analyze additional samples. As a result of COVID-19, Cornell has built a robust system for polymerase chain reaction (PCR) testing of nasal swab samples; we hypothesized that capability would eventually lose value as COVID-19 testing frequency needs diminish. A partnership between EpiWell and Cornell could be a win-win situation if Cornell would rent their PCR equipment to EpiWell in exchange for a portion of the revenue the samples generated. So we worked with Ariza-Nieto to develop a pitch deck and marketing materials.
After conducting interviews with subject matter experts and Cornell staff, we concluded that admission to the Kevin M. McGovern Family Center for Venture Development in the Life Sciences, Cornell's incubator for life science companies, would be beneficial in providing Ariza-Nieto guidance on fundraising and consulting resources to assist in further developing EpiWell's biomarker testing product. These resources would provide EpiWell with a strategic roadmap for future growth (access to capital, long term growth strategy, and more). Discussions with staff at the McGovern Center are ongoing, but once the biomarker testing kit's efficacy is established, we believe it will be advantageous for Ariza-Nieto to pursue admission into its incubator program.
Reflections
Our time with EpiWell has been extremely fulfilling; we had the chance to work with a passionate entrepreneur on devising strategies to rapidly scale a hugely impactful business. If EpiWell is able to validate its biomarker test kit and partner with an influential institution like Cornell, we believe that the business has potential to improve the ways in which diabetes is managed at a national level. Although COVID-19 disrupted EpiWell's primary business model, it allowed a driven entrepreneur to expand her focus in an exciting manner. We are grateful for the chance to work on such an exciting project, and wish EpiWell continued success in the coming years.
 About Tyler Ashcraft, Two-Year MBA '22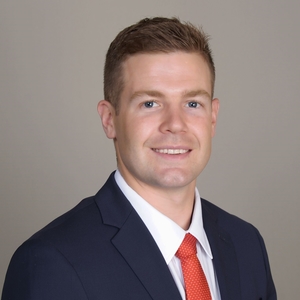 Prior to business school, Tyler Ashcraft served as an officer in the US Army for seven years. He served in various leadership roles, including company command. While at Johnson, Ashcraft participated in the Corporate Finance Immersion, Present Value Podcast, and Big Red Microenterprise. For his summer internship, he is serving in a corporate finance role at Edward Jones. He earned his bachelor's degree in economics from the University of Oregon.
About Faraan Khan, Two-Year MBA '22
Prior to business school, Faraan Khan worked in healthcare consulting, implementing software solutions for hospital enterprises around the country. After consulting, he worked in both product management and business development roles for early-stage tech startups. At Johnson, Khan is focused on product strategy, marketing, and business analytics. This summer, he is working at R-Zero, a biosafety startup. Khan earned his bachelor's degree in international studies and applied microeconomics at Washington University in St. Louis.