Mana Up supports Hawaii's entrepreneurs and helps them to scale up
Startup Snapshot: Meli James '00, co-founder of Mana Up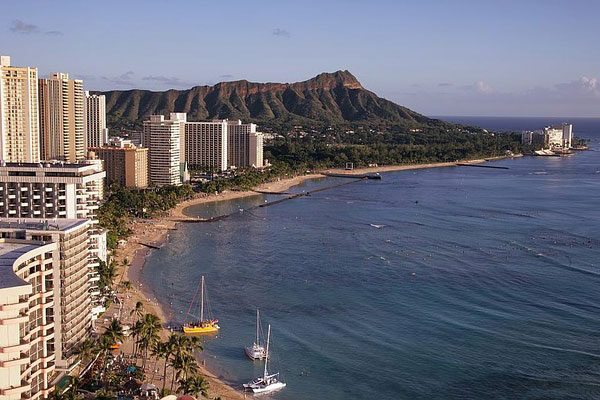 School of Hotel Administration graduate Meli James '00 is co-founder of Mana Up, a statewide initiative to build up and support Hawaii's ecosystem of entrepreneurs, providing them with resources and tools to scale globally.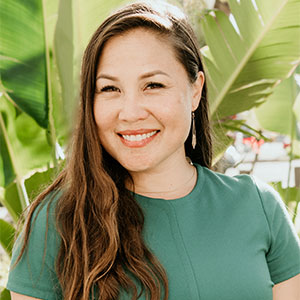 A serial entrepreneur, James' first company, Nirvino, was ranked as a #1 wine app. In 2016, she was recognized by Entrepreneur magazine as one of five Women to Watch and in 2017 as one of eight Women Leaders Who Are Disrupting Entrepreneurship. James, who has served as an Entrepreneur in Residence for the Pillsbury Institute for Hospitality Entrepreneurship, is also president of the Hawaii Venture Capital Association. Learn more about her and Mana Up in this Q&A.
What does Mana Up do? What problem or opportunity does it address?
Mana Up is a statewide economic development initiative building the state's next generation of consumer brands expanding to markets globally. Our goal is to expand economic opportunity and high potential jobs in Hawaii through products that represent the community and our unique island culture. We host an annual six-month accelerator program to help product businesses scale by uncovering opportunities for growth and tackling production challenges that typically come with fast-growing revenue such as sourcing, manufacturing, and shipping.
Hawaii has one of the strongest brands in the world: In 2019, we saw 10 million tourists visit our islands. This clearly shows us that Hawaii is globally loved. However, residents face many challenges, including the high cost for locals to live comfortably at $122,000 (according to 2014 cost of living index data from the Missouri Economic Research and Information Center and reported in USA Today), while the average salary in Honolulu sits at just $66,000. Also, our economy consistently ranks low in the nation: According to the 2021 edition of Rich States, Poor States, Hawaii is ranked 42nd in the United States for our overall economic outlook. We see consumer trends supporting authentic products with a direct connection to place and culture, but find that many Hawaii-branded products have no local ties, such as Maui Chips. However, companies that make products in Hawaii face challenges in scaling, including cost, mindset and distribution relationships.
What inspired you to launch Mana Up?
What inspired me to launch Mana Up with my co-founder Brittany Heyd was seeing the need to further expand resources and opportunity in order to diversify our economy here in Hawaii beyond tourism. We wanted to leverage Hawaii's competitive edge as a globally loved brand and work with local companies that were already creating unique products that authentically represent our islands' cultures, ingredients, and much more. Together, we launched Mana Up, a local product accelerator program and economic development initiative to help scale businesses headquartered right here in Hawaii to international markets. After returning back home from the Bay Area, where I started my first company, Nirvino – a #1 rated wine app during its time – I knew entrepreneurship was something I wanted to help grow in Hawaii because of the innovation, talent, and opportunities it attracts.
After joining forces, Brittany and I both saw the potential Hawaii has in the consumer brands industry. Mana Up takes the best of the technology accelerator model, which has produced a magnitude of new companies across the world, and applies it to local-product companies. Today, a total of 63 companies are part of our Mana Up family. Twelve of them are currently participating in the sixth cohort of our accelerator program.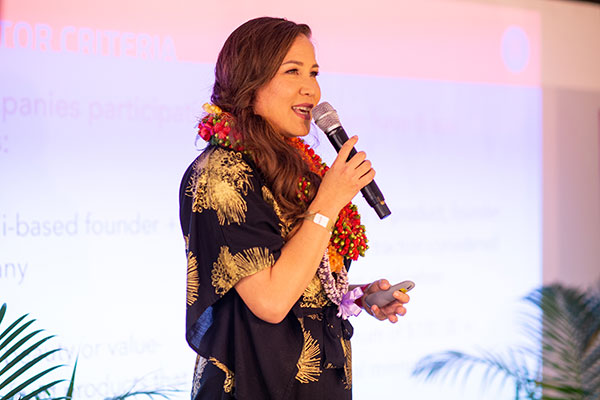 What are some of the most memorable moments in your startup journey?
One of the most memorable moments in my startup journey was being recognized on Entrepreneur magazine's 2016 "Women to Watch" list. I was honored alongside five remarkable female champions of entrepreneurship and advocates of diversity, sexual equality, and workforce empowerment who are making a big difference in business today. It was especially memorable as the roundup included Cindy Eckert, the founder of "female Viagra"—what an honor!
Another memorable moment earlier in my entrepreneurial career was when it hit me that I was no longer receiving a paycheck from someone else. I had to learn quickly the reality of having to "kill what I eat." Although this is the harsh reality of an entrepreneur's life and I faced many hurdles along the way, it truly is rewarding and I wouldn't trade it for any other career path.
What obstacles did you face and overcome in your startup journey?
An obstacle that I faced during my startup journey was figuring out how to make decisions and trust my gut.
Entrepreneurship isn't easy and it can be a lonely journey at times. I found that a lot of my family and friends didn't understand my pathway and many questioned why I was so intent on building something. That's when learning to trust my gut came into play. I had to learn to develop a profound relationship with my gut, and not just think with my head.
Did you draw on any Cornell resources to help launch Mana Up?
Definitely. I leaned into my studies at the School of Hotel Administration, as that is what piqued my interest and passion for wine varietals. As a student at SHA, we had the opportunity to take the Essentials of Wine course and a course in the history of wine. These classes opened my eyes to the wonderful world of wine and inspired me to launch my first startup. Nirvino started as an early mobile website for wine and became the #1 wine app on the iTunes App Store from 2008-2012.
While I didn't draw directly on any specific Cornell resources to help launch Mana Up, I have been involved with Cornell's entrepreneurial ecosystem since 2015 and I have been really impressed with the students and faculty and their integration of agriculture, hospitality, and business. Many of the student startups I mentored straddled these industries and really strengthened my belief that there was a need to create resources and funding designated to consumer brands and products in Hawaii.
Is there any particular faculty member who influenced you on your path to becoming an entrepreneur?
Neil Tarallo is senior lecturer of entrepreneurship at the School of Hotel Administration who has been a wonderful connecting point over the last several years. He helped immerse me in current entrepreneurship programs at Cornell. I've enjoyed speaking to students in entrepreneurship classes, judging pitch and business plan competitions, and being an Entrepreneur in Residence for the Pillsbury Institute for Hospitality Entrepreneurship. I genuinely enjoy supporting students interested in entrepreneurship because we didn't have many of these resources when I was a student, and I would love to help continue to grow Cornell's ecosystem of rising entrepreneurs.
What are the most valuable things you learned at Cornell that helped in launching Mana Up? And what's most helpful now, in running your business?
One of the most valuable things I learned at Cornell that helped in launching Mana Up is customer experience and being able to take on the perspective of different stakeholders.
My time at the School of Hotel Administration also gave me a deep understanding of the elements of tourism and how it can impact a community—including creating jobs, generating revenue for the state, and providing valuable opportunities for cultural exchange—which drives the mission of Mana Up. The Cornell School of Hotel Administration helped me understand the power of networks and learn how to grow and utilize my networks from an early age.
What advice do you have for other aspiring entrepreneurs?
People wait for someone else to tell them what to do and end up following a path that isn't theirs, ultimately making them disconnected from their passion and true happiness.
Know the four keys for developing your entrepreneurial mindset:
Adopt a learning mentality.
Adopt an ownership mentality.
Be agile and take risks.
Build your network.
Ask yourself:
What's one thing you can do to grow?
What is one part of your life you want to take ownership of?
Are there relationships you could be establishing or stewarding better?
What is one risk you need to take that you have been holding back on?