Maximizing female talent in hospitality, travel
Panel discusses available opportunities, progress being made.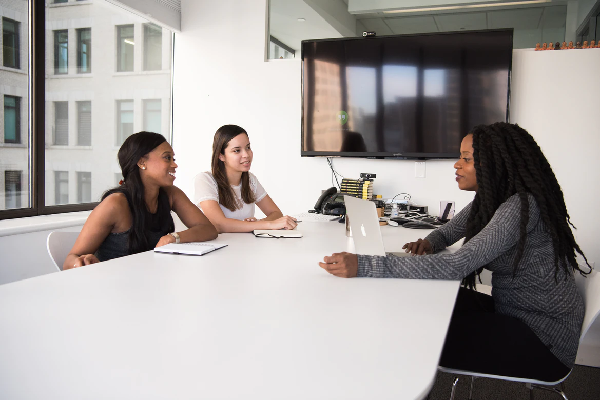 "We know that women make up 50% of all entry-level managerial talent, and as we look at the career progression of women in hospitality, we see that numbers go lower," said Kate Walsh, dean of the Cornell Peter and Stephanie Nolan School of Hotel Administration. "Forty-percent of all managers are women, 33% of seniors managers are women, and women hold 19% of all C-Suite roles, and make up five CEOs."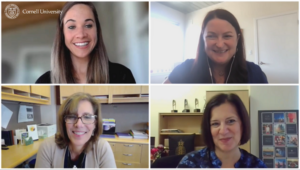 The gap seen in these figures was the focus of a panel discussion on women in hospitality and travel, which brought together industry and academic leaders to share their stories and own career challenges, victories and personal leadership values, organizational best practices for supporting women in the workforce, and predictions for the future.
Within the discussion, Walsh asserted that nowhere is this topic more salient than today as a ravaged industry emerges from the pandemic and leaders look for opportunities to maximize talent.
"When we look at silver linings of this pandemic, you know the industry is facing such severe talent shortages right now, but this might be forcing an innovation that has needed to happen for a long time," Walsh said, pointing to examples of family life impacting the career choices of women who may not have had flexibility in their work previously, with pandemic remote work paving the way for new ways to do business, lead teams, and get tasks done.
"It's really about how organizations redesign work," she says. "What are the opportunities right in front of us to really take a longer-term view of career-pathing for talent…and making it work however we can make it work."
Further, Walsh touched on her work with the American Hotel & Lodging Association, which concentrates on organizations working together to provide leadership opportunities for employees of color, including women of color.
Joining Walsh in the discussion was Michelle Woodley '89, president at Preferred Hotels & Resorts, and Miranda Scott, senior director, city operations & partnerships at Lyft, who provided expertise and first-hand accounts from their careers in industry.
The online event was organized by the Cornell Peter and Stephanie Nolan School of Hotel Administration's Center for Hospitality Research and Women Leading Travel & Hospitality, a membership-based association that connects executive women across all sectors of the travel and hospitality industry.
View Women in Hospitality and Travel: Opportunities, Challenges, and Progress.