SHA working with hospitality foundation to strengthen DE&I for the industry
AHLA Foundation announces multi-year commitment and action plan across hotel sector.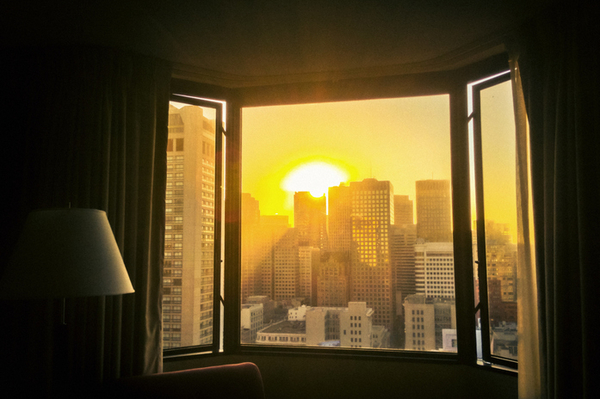 The American Hotel & Lodging Foundation (AHLA Foundation) announced a new $5 million, multi-year commitment and action plan to advance diversity, equity, and inclusion (DE&I) in the hotel industry. School of Hotel Administration's Dean Kate Walsh sits as a member on both the Foundation's Diversity, Equity & Inclusion (DE&I) Task Force, as well as on the board of the American Hotel & Lodging Association. Through these positions, she is working with other industry leaders to ensure the future of the industry is as diverse as the customers it serves.
Over the next five years, the Foundation will focus on three strategic priorities: 1) driving DE&I at the leadership level, 2) driving DE&I across all talent levels, and 3) developing a DE&I blueprint for the industry.
According to Walsh, prioritizing such commitments to diversity and inclusion is incredibly important for the industry.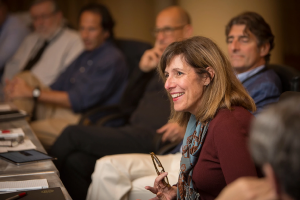 "When we look at the diversity make-up of our C-suite, or we look at how many of our managerial and executive leaders are our BIPOC talent, it's very clear we have a lot of progress to make," she says, pointing to career progression and opportunities for BIPOC employees as vital for increasing and benefiting from diversity in the hospitality industry.
"There is so much missed opportunity in terms of bringing diversity of opportunity, thought, mentorship and sightlines so that all people—especially those who have historically been on the sidelines and/or held back from opportunities—can contribute and progress, and in doing so, make our industry that much stronger."
Impacting change
This year, as part of its strategic initiatives, the Foundation launched a new Leadership Academy focused on increasing representation at the executive level. The Foundation also provides resources for companies to increase representation across all managerial levels, designed a new mentorship program, and launched a national ad campaign to attract diverse talent.
In the coming years, the Foundation is set to build on these initiatives to unveil job resources, executive coaching, and a DE&I knowledge-sharing platform.
Walsh says that she is grateful to be a part of this initiative. The AHLA has done impactful work bringing the key companies together to tackle the big industry issues, such as employee safety and security and human trafficking.
"Every big player in the lodging industry wanted to be a part of the DE&I discussion," she says, adding that all major hotel corporations are engaged and contributing to these efforts. "For us, participating was an opportunity for SHA to help lead the way from an academic perspective, and make a difference in a way that really matters, and is sorely needed, and only strengthens our industry."
Putting aside the fact that it's simply the right thing to do, Walsh says, providing training, support and opportunities for BIPOC employees and perspective employees is simply smart business.
"That's what shaped this vision of wanting the industry to reflect the diversity of our guests," she says. "Imagine if you had your leadership team, and every segment of your management, represent the guests you are welcoming in to your hotel, how much better your business would be."
The academic perspective
SHA was brought into the discussion as the only academic representative to bring perspectives from higher education. Walsh says the AHLA Foundation was making strong progress with programs focused on providing training and opportunities for hospitality employees who didn't have access to higher education, and to provide them opportunities to move into managerial roles, especially BIPOC employees. Through this new most recent initiative, the Foundation and industry partners wanted to organize and take its efforts to a whole other level.
"A lot of our conversations were centered around the question: what can we do to help our future talent, especially high school students, from all backgrounds see that they really can build a viable career in hospitality?" Walsh says. "We asked ourselves: what can we do to get these students in to our undergraduate and graduate programs? What can we do as an industry to provide support, opportunities and pathways and sightlines to leadership role? What will our industry commit to doing today to make this happen?"
Walsh says these types of questions were already top of mind, as part of SHA's diversity, equity, inclusion and belonging initiatives to build a diverse and supported community, one where BIPOC members are well-represented, supported and feel as if they can thrive. Working with Victor Younger, SHA's Director of Diversity and Inclusion, this includes increasing the diversity of industry leaders who are guest speakers and mentors, to provide students sightlines, direct access, and focused career support. Further, SHA is undertaking curriculum coursework around diversity in hospitality including a new course offered this year taught through the dean's office, as well as providing training to student leaders and teaching assistants to help the entire SHA community understand how unconscious biases and presumptions might be experienced by members who are not in the majority.
"Our school is the worldwide leader for hospitality business education and we have to do everything we can from our leadership role to move the needle," Walsh says. "We have to do this inwardly, looking at our own community—which should by definition, epitomize hospitality—and the work we need to do to ensure every member can thrive and contribute, but also look externally at how SHA can lend our thought leadership to help create an industry infrastructure that facilitates opportunities for our BIPOC employees and as a result, makes our industry prosper and thrive.
"It's incredibly important to me," Walsh says. "And the time is now."
See the AHLA Foundation Action Plan for more information on outlined initiatives moving forward to help drive objectives forward.