Dreams and aspirations of becoming a global sustainability advisor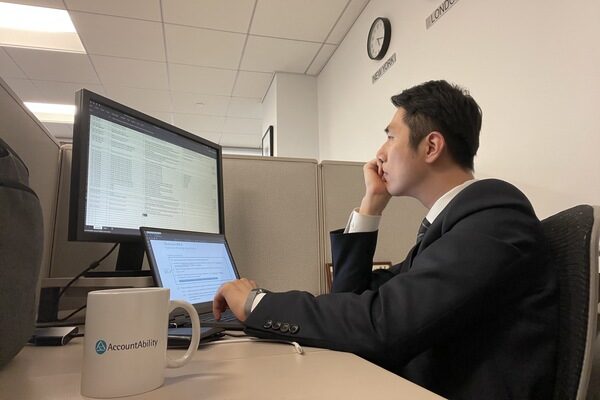 By Duncan Lee, Two-Year MBA '22
When I came to the Samuel Curtis Johnson Graduate School of Management, I was focused on finding a sustainability-focused job. During my first semester, I did numerous informational interviews with my career work group leaders and Sustainable Global Enterprise Immersion alumni. Many people told me they didn't get a sustainability-focused summer internship until the end of the semester, so I was prepared for a late offer. However, when May was just around the corner I worried that I might have overestimated my ability to land a sustainability-focused internship because I still did not have an offer.
The last chance
As we entered May 2021, I applied for a summer fellowship at AccountAbility, a global consulting and standards firm that works with businesses, investors, governments, and multi-lateral organizations on ESG matters. This position was originally only open to applicants with permanent work authorization in the United States, and as an international student I was technically not eligible. Fortunately, a Johnson MBA alumnus at AccountAbility encouraged me to "apply anyway." I don't know what kind of magic he played, but if it wasn't for him, I wouldn't have applied and I would probably have spent the summer in Korea. I did apply and fortunately I progressed through a lengthy interview processes:
first interview with an associate
PowerPoint assignment: Five reasons why sustainability programs fail
second interview with a manager
third interview with a senior manager
additional interview with another senior manager
After going through this rigorous process, I finally got the offer letter on May 21. I happily signed it before the document even came out of my printer.
A successful showcase
As an AccountAbility Summer Fellow, my role was to assist the firm's associates by conducting research necessary to successfully execute their projects.
My first task was to calculate the amount of greenhouse gas generated by air travel and create an Excel spreadsheet to visualize it. I readily dove into the task and upon completion showed it to the associates. After that, there was no need for quality checks. No one said so out loud, but I could tell that I immediately gained their trust.
The following week, AccountAbility discussed how it might frame a proposal in response to a new request for proposals (RFP) from an aviation service company. Because of my prior experience working on projects related to the aviation industry, my manager asked me to analyze the sustainability management benchmarks of similar companies for the proposal and present my results at a proposal presentation with the CEO and two senior managers.
I had been working remotely but after the presentation they requested I commute to the Manhattan office three days a week. I did not hesitate to accept their offer.
New York: Concrete jungle dreams are made of
It is about a four-hour drive from Ithaca to Madison Avenue in New York City. Since I don't have a car, I had to take the express bus every week. What's more, it meant that I needed a place to stay in New York several nights a week. Fortunately, I received support from Johnson's Social Impact Internship Fund (SIIF), which helped make the commute viable.
When I started working in the office, I began to play the role of a sustainability consultant in earnest.
For one client, I evaluated how to respond to information disclosures required by the Financial Stability Board's Task Force on Climate-Related Financial Disclosures (TCFD), presented a future disclosure roadmap compared to peers, and set the company's carbon emission baseline by measuring its scope one, two, and three emissions. For another client's senior management team, I presented the tasks necessary to improve their company's sustainability management in the future.
It was exciting to work on these projects, as it was what I wanted to do in my career after graduation. Now I was able to see in advance what my life would be like if I realized my post-MBA dream.
Moreover, AccountAbility has ambitions to grow the company, and they did not hesitate to share that dream with me. The CEO invited me to tour their new offices and took me to a dinner to congratulate the new marketing and communications manager. More importantly, when participating in a board meeting where discussions to open an office in Seoul took place, I was introduced to the board member who will become the principal of the upcoming AccountAbility Seoul office.
I felt that my dreams and aspirations were coming together.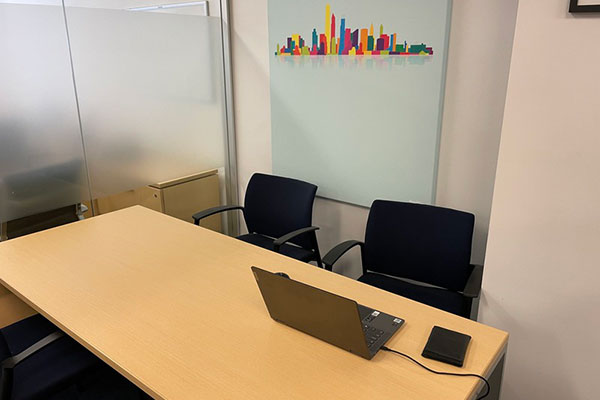 "Our" next phase
AccountAbility has unique pride. It established a proprietary sustainability standard, AA1000, and those standards are widely used not only by AccountAbility but also by several other sustainability consultancies.
AccountAbility is now preparing to leap forward as a competitive global sustainability adviser and is planning to expand into new markets, including Seoul. More importantly, AccountAbility gave me a return offer so I can help them achieve their growth goals.
If it hadn't been for the Johnson alumnus who encouraged me to apply, AccountAbility would never have known me at all. And, if there hadn't been a support system like SIIF, I wouldn't have been able to step forward and capture this wonderful opportunity. Indeed, it was a summer where I felt enabled by the power of a prestigious program such as Johnson's.
About Duncan Lee, MBA '22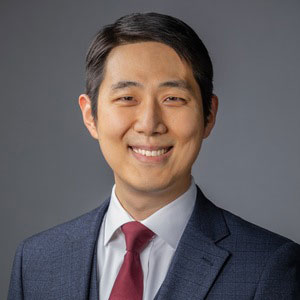 Duncan Lee is a class of 2022 Two-Year MBA candidate in the Samuel Curtis Johnson Graduate School of Management. He came to Cornell University from South Korea with a background in sustainability consulting in hopes of further excelling in his career in business and sustainability in the United States. For his summer internship, Lee served as a senior fellow at AccountAbility, a sustainability advisory firm based in New York City and London.