The Student Voice: Meet Yujie Hou MBA '22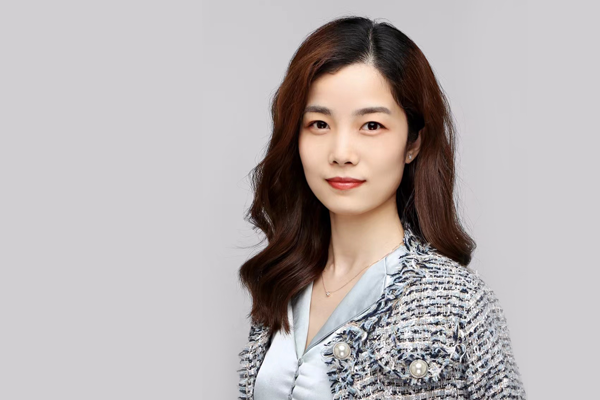 Yujie Hou MBA '22 is a graduate student pursuing a Master of Business Administration (MBA) degree at the Cornell Samuel Curtis Johnson Graduate School of Management.
"For me, it is being supportive and contributing to the community and society," says Hou on the Cornell University principle of doing the greatest good. "Nowadays the field of oncology research is booming with many new discoveries, so I would like to help more small biotech companies develop new drugs for cancer treatment."
"I personally invested in the seed stage of a biotech company located in San Diego that is developing new drugs for cancer treatment. After completing my MBA, I hope I can help more companies find solutions for cancer treatment and, by doing so, help cancer patients prolong their lives and feel a sense of normalcy."
Learn more about Hou in this Student Voice Q&A.
Tell us about your life before Cornell.
Before Cornell, I spent six years in the pharmaceutical industry. I worked in the marketing department for Roche and GlaxoSmithKline (GSK) in Shanghai. I felt excited to be in an industry that can help patients fight disease and live a better life.

I have a pharmaceutical science background and received my master's degree in 2015 from Shanghai Jiaotong University. After graduation, I was looking for a business management role and I accepted my first job as a global future leader program associate at GSK.

During the leadership program, I took on three rotations that allowed me to experience the sales team and different parts of the marketing team. This allowed me to gain comprehensive business management experience. I enjoyed doing business management and tackling real-world business problems and learned that I wanted to join the most challenging and quickly developing disease area—lung cancer. I accepted a product manager role for a lung cancer product launch at Roche and was promoted to senior product manager two years later. I really enjoyed developing the new product launch strategy and tackling challenges from competitors. I also like to talk with the top oncologists globally to learn more about their perspectives on the latest treatment and newly-published data for cancer treatment in my daily work.

Outside of work, I am a volunteer for Caring for Autistic Children. I accompany them and partake in activities with them, such as painting and play.
Is there something you're particularly excited to learn and experience this year?
The most exciting thing is that this year all MBA students come to take classes in person. It is a great experience to meet and study with students of different backgrounds.
What meaningful experiences are you engaging in outside the classroom?
I am an admissions ambassador for Johnson. I help facilitate certain admissions events, such as informational coffee chats. This can help lots of students who want to come to Cornell.
Describe your favorite moment or memory at Cornell so far.
Sage Social. More than 200 MBA students were able to safely come together at Sage Hall to talk to each other while enjoying drinks and a buffet. The event was very energetic and I appreciated that I could talk to anyone and learn more about their stories and cultures.
If you had one area you'd like to grow this year, what would it be?
I would like to develop my networking skills. It is important for an MBA student to build connections with others and prepare for success in the future.