Paving the Way for Cannabis Hospitality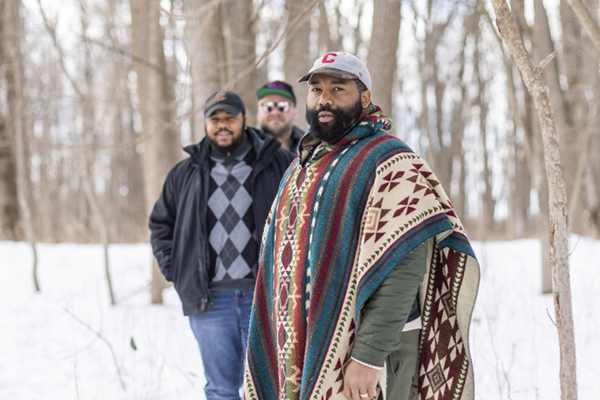 Two graduates of the Cornell Peter and Stephanie Nolan School of Hotel Administration have launched a startup that is determined to become a leading brand in New York State's emerging cannabis industry—a venture that is forging new connections between cannabis and the business of hospitality. And its challenging racial barriers along the way.
Cameron Wesley Scott, MMH '21 and Jeremiah Swain, MMH '20, who met during their time in the Cornell Nolan School's Master of Management in Hospitality (MMH) program, are the cofounders of 8th Wonder Cannabis Company, a research-based cultivator in Ithaca, New York, that is focused on the recreational adult-use market. They, along with cofounder and longtime Ithaca resident Ryan Goble, have set their sights on establishing one of the first boutique cannabis hotels in Upstate New York. And they're convinced their expertise in hospitality will help them differentiate their brand in an already-saturated cannabis marketplace.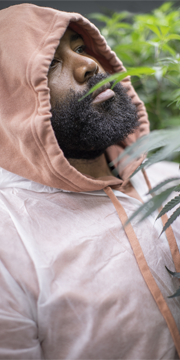 "Hospitality is our secret sauce," says Swain, chief executive officer. "We believe that merging hospitality experiences with cannabis will be a differentiator when it comes down to who can stay and build a brand."
By developing new connections between the cannabis and hospitality industries, Swain and Scott are pushing both industries to evolve—to explore new territories that have yet to be fully explored—and to bring them into the mainstream.
"We have a pioneering thought process and approach for both industries," says Scott, the leader behind the startup's business strategy. "Hospitality is guiding us, but we are also pushing the industry to evolve and realize its potential for embracing the possibilities the cannabis industry offers."
The entrepreneurs emphasize that their focus extends beyond their business per se—they recognize and value the social impact they can make. "The majority of the cannabis industry is white-male dominated while most of those imprisoned are people that look like me," says Swain as he reflects on the stigma that continues to be a significant barrier for Black entrepreneurs hoping to compete in the cannabis industry.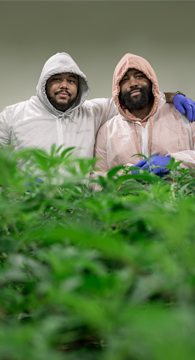 "While Black legacy founders in New York State are given preference for the first round of grants for licensing, access to early funding for Black and Brown entrepreneurs has been challenging," explains Scott. "And we need that early funding to prove we can contribute to the state's cannabis market—which will allow us to compete for a license."
"Racial disparities still exist in the executive and management levels in both the hospitality and cannabis industries," adds Scott. "So the ramifications of our success can actually alter the future of those disparities. And our success can even instill in any Black kid that wants to be an entrepreneur that they can be an entrepreneur without second-guessing themselves."
"And while there haven't been overt efforts to destigmatize the cannabis industry," continues Swain. "I think our success will help move us in that direction. The scale of the problem is substantial, but I see that we can play an important role in addressing racial inequity."
As the entrepreneurs imagine a future for 8th Wonder Cannabis Company—and in anticipation of the progress they intend to make—Scott and Swain acknowledge those who have contributed to where they are today. They remember the seed that was planted in their business courses and in the Cornell classrooms where professors made space for their curiosities and passions.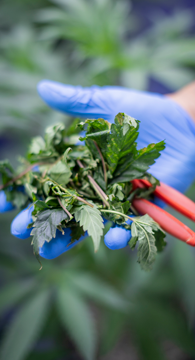 Carlyn Buckler, an associate professor at the Cornell College of Agriculture and Life Sciences (CALS), is one such professor that Scott and Swain are quick to recognize. And she is just as enthusiastic in her support for them.
"She wanted to make sure I had access to her class," explains Scott, who describes how Buckler welcomed a business student in a popular cannabis course offered by CALS. "She made room for me, so I could learn all the basics—genetics and the lifecycle of cannabis. She's been a doorway and avenue for us within the industry ever since."
"Professor Buckler was so open to talking to us early on," adds Swain. "That's why we were able to build the company into what it is now, and why we are able to have a strong foundation in research and development."
Knowing this relationship will help them further develop their connections at the university, bolstering their innovations in hospitality, agriculture, and hemp research, the entrepreneurs are committed to staying near Cornell's Ithaca campus. They also recognize that it will keep them firmly rooted in Ithaca's growing entrepreneurial network.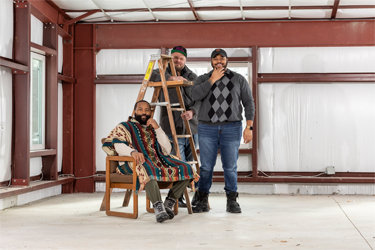 Goble, who serves as their chief cultivation officer, has been a bridge between campus and the local community. "Ryan has been fundamental in helping us learn more about Ithaca's market potential," says Swain. "He makes sure the local community has a seat at the table as we innovate and grow our brand and our products. His contributions ensure that we can enhance the local economy while we all move the needle on issues of racial inequity—on destigmatizing the industry so other Black entrepreneurs can succeed in the cannabis business."
Celebrating Black entrepreneurs and innovation
The Cornell SC Johnson College of Business is celebrating Black History Month by sharing stories of Black entrepreneurs from across the college's student and alumni communities. To read more stories from this celebration, go to ow.ly/NZJ450HJOlm.
An alternate version of this story was published first by the Cornell Chronicle. Read it at ow.ly/AGVN50HLKLl.