Embracing the Virtual Environment: Transforming a Local Yoga Studio to a National Offering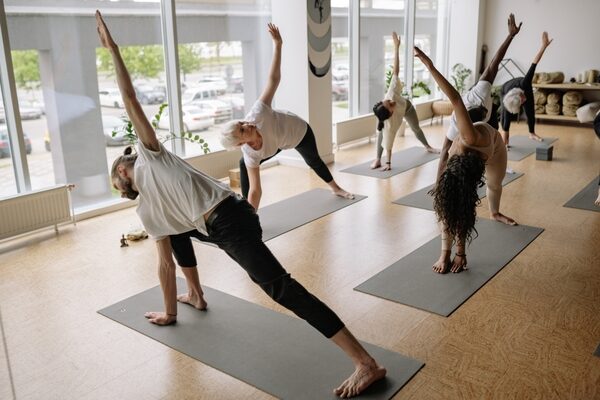 By Cara Esposito, and Yifan Wu, both Two-Year MBA '22
After the onset of the pandemic, Diane Fine, owner of Fine Spirit Yoga, saw an opportunity to refresh her business model: She sold her in-person yoga studio in exchange for developing a fully virtual yoga offering to be shared across the country. During this time she worked to transition her offering so it would be best suited for growth post-pandemic.
Laying the foundation
Fine had taught yoga in-person since 1994 and had grown her brand as a local yoga instructor in Ithaca, where she supervised instructors at Cornell University while also operating a collective yoga studio—Fine Spirit Studio. When COVID-19 hit and all yoga studios across the country closed down, Diane saw an opportunity to leverage the virtual learning environment for the next chapter of her business. She permanently closed her studio and began developing an outline for a 10-week prenatal yoga program to be offered across the country.
With a refreshed focus on building her Yoga for Pregnancy and An Empowering Birth program, Fine approached Johnson's Big Red Microenterprise (BRM), wanting to explore ways to monetize her online prenatal yoga course and build a foundation for long-term growth after transitioning to fully virtual instruction. It was imperative to lay the ground work for a successful launch by identifying the right target market, brand positioning, pricing model, and visual look and feel. Ultimately, this was an opportunity to drive customer acquisition and awareness across geographies, bringing together the wellness journeys of pregnant people in a new environment.
Building a local understanding
Before charting the course for this project, we felt it was imperative to start with a deep understanding of Fine's current offering as a yoga instructor. We listened, learned, and experienced it.
 "You can't really know where you're going until you know where you've been." — Maya Angelou
This first started with an in-depth overview of her established marketing materials, from exploring her online brand image—including her social media pages, studio website, and customer reviews—to joining her email distribution list ourselves. With a greater understanding of how she was speaking to her customers, we wanted to experience a class first hand, so we joined one of her classes on Zoom and participated in a prenatal class with a group of current customers.
From that Zoom session, we learned that Fine Spirit Yoga clients may have shared characteristics that could help us identify target customer segments, so we created a survey for Fine's current prenatal yoga clients. Our goal was to validate some of our assumptions as well as to explore new insights. The survey results helped us identify shared values among her existing customers and what they found most valuable and unique about this course. Furthermore, we noticed the distinctiveness of some of her existing customers and sensed the potential of expanding the client base to a national level.
Setting the stage for national growth
Understanding who Fine's loyal customers were and what they felt were her greatest strengths as an instructor enabled us to build a plan for reaching a wider target audience and standing out among competition in a virtual environment. We helped her get a feel for other national, virtual prenatal yoga programs to establish a benchmark for best practices and identify whitespace that she could fill. This helped inspire new areas for growth that she was not aware of, such as improving her digital customer experience and building a brand with colors and images that were more relevant to a millennial audience.
"There is nothing permanent except change." – Heraclitus
Beyond the competitive landscape analysis, we wanted to hear what pregnant people across the country prioritized in terms of a prenatal yoga offering. Through fielding a national surveythat included a set of behavioral, attitudinal, and demographic questions to 106 pregnant people across the country, we gained a better understanding of the sub-segment of the population who had the highest willingness to pay for her package. Furthermore, we identified that they care most about overall health and fitness in regards to prenatal yoga and care, which helped inform optimized messaging and brand positioning on behalf of the Fine Spirit Yoga brand.
Lastly, we realized that the customers with the highest willingness to pay were based in urban centers, were already practicing yoga, and were younger than her current consumer base, which helped refine a targeting strategy. After reviewing and analyzing the results of the survey, the BRM team was able to establish over 10 separate recommendations on how Fine could build her brand for a future national launch and command a higher price-point from a sub-segment of highly engaged customers.
Reflections
Looking back at the three months we worked together with Fine, we truly believe that it was not only an opportunity to hone our business development skills, but also a chance to reaffirm our passion to empower local communities. The potential of a microenterprise like Fine Spirit Yoga is immense. With the right tools and resources, small business owners can find their own unique blue ocean and scale up their business to a national and even global level. We hope that as Fine's virtual classes and prenatal offerings mature, our recommendations will help her gain fresh insights and enhance the future growth of her business. We look forward to seeing her brand shine on a bigger stage in the coming years!
About Cara Esposito, MBA '22 (Two-Year MBA)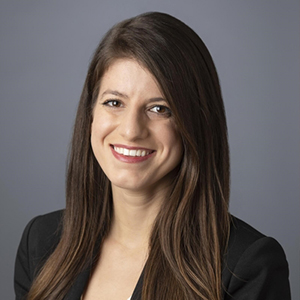 Cara Esposito is a class of 2022 Two-Year MBA candidate. Prior to Johnson, she worked in advertising where she developed her passion for connecting with consumers through brand. At Ogilvy Health, she first served as the account lead for Unilever's medical marketing team and later managed a multi-channel launch for AstraZeneca's new oncology treatment. She then transitioned to the business development team at VMLY&R, where she worked closely with global leadership to drive growth for the agency and its clients. Esposito served as president of the Marketing Association at Johnson, and plans to continue influencing consumers' brand experiences post-MBA through a career in brand management.
About Yifan Wu, MBA '22(Two-Year MBA)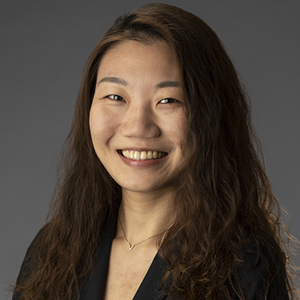 Before enrolling at Johnson, Yifan Wu worked as a senior production executive at Freeman, a global experiential marketing company in Beijing. There, she was responsible for helping clients create memorable experiences all around the world and connect their brands with their target audiences via trade shows, press conferences, special events, and more. Wu earned her BA in economics from Carleton College in Minnesota, where she also graduated with honors in music performance. As a class of 2022 Two-Year MBA candidate, Wu served on the board of the Johnson Consulting Club, Greater China Business Club, and Johnson Board Fellowship. She hopes to pivot into consulting after graduating from Johnson.