Hybrid B2B-B2C Retail Models for E-Commerce Show Promise for Africa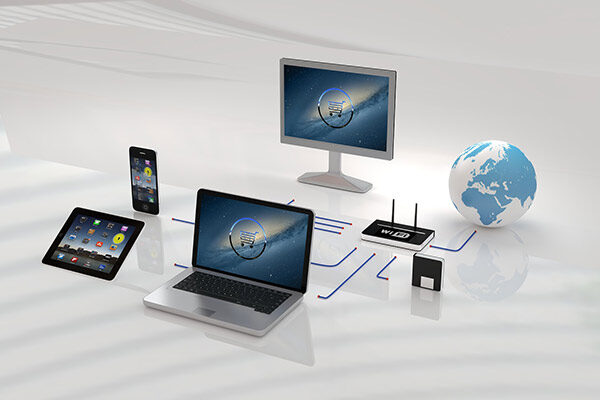 By Nandhini Narayanan, MBA student, Indian Institute of Management, Bangalore 
The case
This year's Emerging Markets Institute Corning Case Competition presented a unique challenge to participants, who were asked to consider a fictitious e-commerce company with established operations in a few African nations. The company was making a choice between expanding into new territories and expanding its current base of operations.
Setting aside logistics and marketing, purely from a strategy point of view, this case presented teams with an interesting challenge. Africa is a continent of diverse nations, cultures, attitudes, and languages. Any pan-African company faces difficulties in unifying marketing and communications messages. Similarly, logistics, cross-border shipping, deliveries, warehousing, and payment methods constitute a complex web of challenges. The organizers of the case competition presented a seemingly insurmountable challenge in their problem statement.
Our approach
An MBA can be a strange journey—you are caught in the limbo between being an academic and a working professional. It is also a great meeting place for young professionals from different walks of life to come together to take on strategy and case competitions.
In the uber-competitive academic landscape of India, this meant that I had spent several months working closely with a group of talented people: Srevatsan S., a chartered accountant with expertise in statutory audit and investment banking; Bhavana K., a production engineering graduate; Ajay Parthasarathy, a technology-focused product manager with development experience; and Nayantara Pradhan, a chemical engineer with interests in marketing and go-to-market strategies.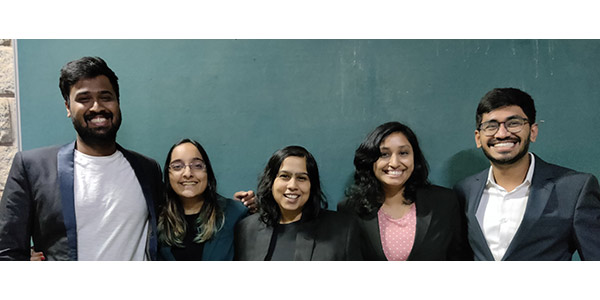 This eclectic team has stood me in good stead as we took on newer and bolder case competitions to test our mettle. When we heard of the EMI Corning Case Competition, we were immediately intrigued by its global scale. What appealed to us immediately was the focus on emerging markets, as it resonated with our own experience of working in India's emerging tech sector. For the Corning Case Competition, we competed as Team Rocket.
Our first task in tackling this case was to try to understand the psyche of the African consumer. We went about doing this through primary interviews and research studies, along with interviewing employees in the e-commerce domain in the continent.
During our analysis, we realized that we could draw parallels with the Indian e-commerce giant Flipkart and the grocery aggregator Jiomart. We noticed a similarity between the Indian second tier and third tier suburban geographies and the African markets, and investigated the strategies these Indian firms use to grow their customer base. Many partner with local, small retailers (called kirana stores) to overcome last mile challenges—lack of smartphone or internet penetration, distrust in e-payment facilities, and lack of proper street addresses—which are common issues in many African nations, as well. In our pitch deck, we proposed following this hybrid B2B2C model, which was well-received by the panel of judges and the audience at the conference.
A B2B2C model is a combination of a business selling to a business, with the eventual goal of selling to an end-customer. When the e-commerce retailer delivers to a small, local mom-and-pop store (B2B), the item gets held until the customer makes his way to the store to collect the item (B2C). This kind of collaborative delivery model has worked wonders to improve delivery efficiencies in suburban and rural India.
Key Takeaways
Participating in the EMI Conference allowed us to gain exposure on the international stage. As future managers working in an emerging market ourselves, this presented an amazing opportunity for us to try our hand at global strategy for a pan-continent firm. Not only was the case sufficiently challenging; it made us rethink some of our prejudices about the African continent and shift our viewpoint to considering them as prospective customers. The immense potential of these nations, the market base, and the innovative challenges needed to properly tap these markets made the 2021 EMI Case Competition an unforgettable learning experience for us.
About Nandhini Narayanan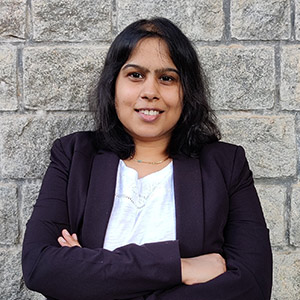 Nandhini Narayanan is a second-year MBA student at the Indian Institute of Management, Bangalore. She holds a master's in engineering management from Duke University. Her interests are in entrepreneurship, green management, and technology strategy.