Leading So People Want to Follow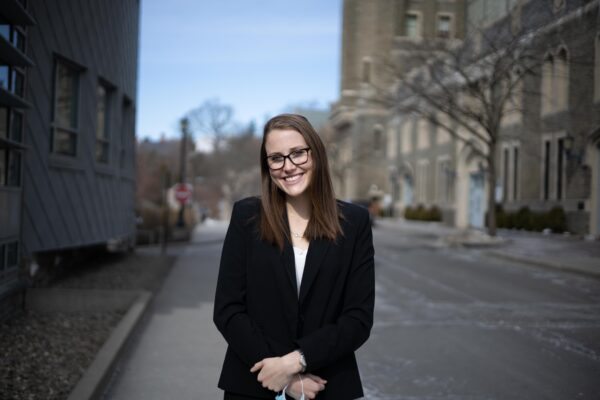 In celebration of Women's History Month, we spoke with students from across the Cornell SC Johnson College of Business about their experiences as women student leaders. Kyra Roach '22 is a student assistant to Cornell Peter and Stephanie Nolan School of Hotel Administration Dean Kate Walsh and was formerly the executive chef of the 96th annual Hotel Ezra Cornell.
She's finding her final months at Cornell to be bittersweet, but her goals for the semester are a testament to the leader she's been on campus the past four years.
"I want to try and create as many relationships and mentorships as possible," Roach said. "I hope to connect with more underclassmen and form the types of connections that I can carry through my career."
Tell us about your life before Cornell. What are some of the significant moments and experiences that led you here?
Before Cornell, I genuinely did not know what type of career or long-term life I wanted. I wavered between medical research to entrepreneurship to event planning. Fortunately in high school, I was involved with several organizations that helped foster my value of creating experiences and connecting with people. I served as student body president for my high school as well as president of the Make-A-Wish Colorado Youth Council.
In each position, I helped organize events for fundraising or community building. These positions were the first roles I had where my "work" didn't feel like work, and I genuinely looked forward to every task. These roles allowed me to realize my passion for working and serving others, and I was lucky to find a program dedicated entirely to that in the Nolan School of Hotel Administration. More importantly, each of my president positions helped me to understand the nuances of leading a team and the difficulties of organizing a common goal.
Do you consider yourself a leader?
I hate to say yes — I feel that designating yourself as a leader feels self-absorbed. However, I try to instead frame my mindset in that I want to continuously strive to be a leader. I think of leaders as those that are hard workers and high achievers, with good relationships with those in their community. I try to live up to all of those standards on a daily basis as opposed to thinking of myself as a leader.
What do you think makes a good leader?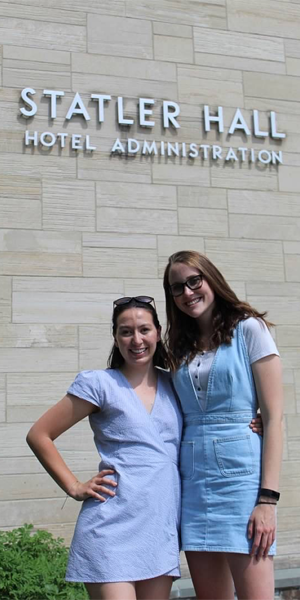 I've always thought that leadership is less about the leader themselves and more about how they make those around them feel. While sometimes, the smartest or most outspoken person defines a leader, I have always found that the best leaders are those that others want to follow. In this way, it is far more important to be kind and generous, to focus on mentorship and relationship building than it is to be the best or most impressive. Good work ethic speaks for itself, but the value of being a good person, good listener, and good teammate is often understated. When those on your team trust you and like you, a leader is able to accomplish far more.
Read About the Student Leaders Roach is Chasing
Do you think women student leaders are held to a different standard than their male counterparts?
I think there can be different standards, but the main challenge is breaking into industries or groups that are traditionally perceived as masculine. Over the summer, I was one of two female interns at my real estate company. Most of the people I worked with were male. It is intimidating to be in this position, and I often felt pressured to work harder and produce higher-quality results to prove my worth. At Cornell, I think the expectations for female and male leaders are fairly uniform, however, that often isn't the case in real-world professional settings.
What's the best leadership advice you've received?
My dad is my sounding board and biggest cheerleader. When I was young, I played competitive basketball and was often in leadership positions on my teams. No matter how good I thought I was, he would always encourage me to "walk softly but carry a big stick." As a kid, this was pretty nonsensical, but it's become a guiding philosophy for my leadership style as I've grown up. I don't believe that the most impressive or loudest person in the room makes the best leader. I think capability speaks for itself. Leadership is far more about the moments when you aren't talking, and the ways you make those around you feel. This advice has helped me stay grounded and confident in my ability to lead, and worry less about comparing myself to others.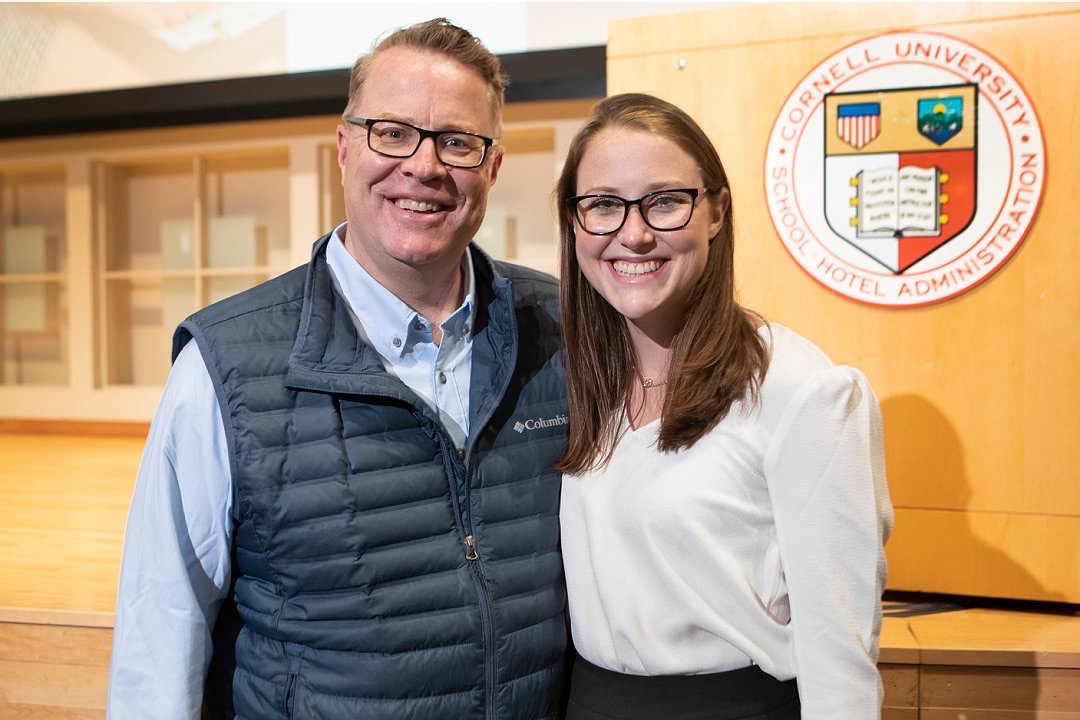 Do you think anything about leadership will change in the future?
I hope that the accessibility of leadership changes in the future. Right now, the perspectives of company executives don't reflect the diversity of all the young leaders across the country. I hope that as more focus and intent are put into inclusion, these diverse perspectives become better represented.
Celebrating Women Student Leaders Across the College
The Cornell SC Johnson College of Business is honoring Women's History Month through stories from women student leaders across the college's three schools.
Read Celebrating Women Student Leaders