The Extroverted, Yet Silent Leader: Jenniviv Bansah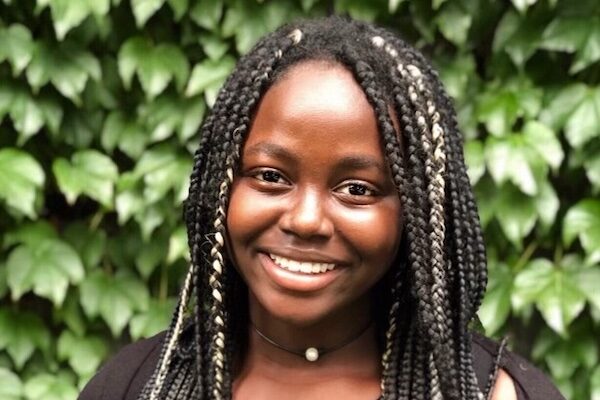 Jenniviv Bansah, a senior undergraduate student in the Cornell Peter and Stephanie Nolan School of Hotel Administration, has held numerous leadership positions across campus. Her involvement in clubs and activities varies from Cornell Venture Capital to tennis, the latter of which she says helps her find balance.
In all of her leadership positions, Bansah strives to silently lead her peers while ensuring they feel empowered. She learned these skills from her father, who she says is a significant source of inspiration in her life.
"My father was an entrepreneur and he traveled a lot for business," explains Bansah. "Because of the places I visited with him, I continue to carry a piece of each destination's culture with me. He taught me to observe and listen to people generously, but not to the point where I don't have a voice."
For Bansah, these experiences make her approach to leadership and business a global one characterized by cultural respect and empathy.
"I promised myself that whatever professional venture I carry out, I would strive to not only better the community I live in, but the world," she says.
Beyond her development as a global citizen, Bansah's travels with her dad showed her how a quiet man can leave a great impact.
"He takes the back seat until he needs to be the driver," she adds.
This approach has influenced her own leadership style—one that is focused on quietly supporting others.
"You need to make sure that your team can survive without you," she explains. "If you have power and you empower other people, then you're giving them the path to having power in the future."
Lifting Others as You Climb
Bansah feels a responsibility to share her power by lifting up and helping others grow as leaders, especially other Black women and people of color. She points to an opportunity for leaders who aren't in the Black community—one where the development and growth of Black people is shared and valued by all business leaders.
"I have to carry the weight of growing myself and uplifting the people who look like me," she says. "It's added baggage that can be draining, but I am happy to accept that responsibility."
Bansah noted her experience as a dean's assistant for Cornell Nolan School dean Kate Walsh, as an example of the benefits of lifting others, the changing face of leadership, and disrupting the way things may have historically operated.
She urges others from marginalized groups to apply to be dean's assistants in the future.
"The diversity of experience really matters in this role [dean's assistant] and that's why I would encourage people of color, Black people, or non-traditional people to apply because it really does help when it comes to looking at the different perspectives that are ignored if only traditional thesis is a habit," Bansah said.
Looking to the Future
Bansah's philosophical musings aren't limited to her deep-rooted leadership philosophy. She also often considers the merit of leadership in general and how it might shift in the future.
"I think in the past, leadership has been seen as a sort of scarcity position, where only one person out of many can get it," she said. "But as we move forward, you sort of see leaders being placed in all different walks of life, all different types of tasks."
In Bansah's mind, the evolution of leadership isn't something to be feared, but something for everyone to grow alongside.
As part of this growth, Bansah sees an opportunity for the Nolan School as a whole to continue its evolution to meet its student body at their existing knowledge base.
"I would like for it [the Nolan School] to move towards a place that accepts diversity as its new reality, and adapt the curriculum to match the diversity and take away this assumption that we only have wealthy people in the school. We now have a different mix of class, of race, and so how can we adopt an environment to teach them [students] to be successful consumers, leaders, and business owners in the future?"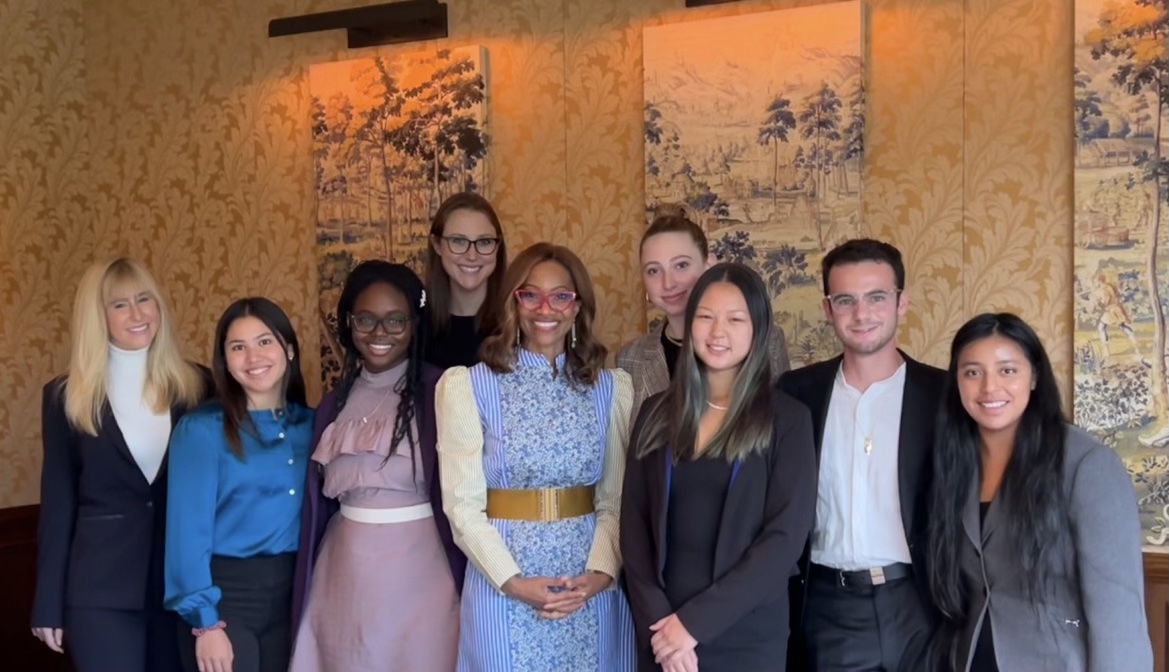 Our Differences Add Value
As a Nolan School student pursuing tech, instead of hospitality, Bansah's often felt as if she's straddling two worlds. One with her Hotelie friends and the other within the tech-focused students across Cornell. However, her uniqueness in each situation is a secret weapon.
"The day people start valuing experience is the day they're able to create new original ones. Because it's really all about experience and being open to that," Bansah explained.
She further elaborated that people need to truly be open to the benefits new viewpoints bring.
"If you invite me into the room and I'm blindfolded and have earmuffs on, I don't know what you're trying to create, I don't know what's happening so I can't find the pitfalls in your business model," Bansah said. "So when you invite me into the room, make sure the barriers, the blindfold, and earmuffs, are not there, then I'm able to add on."
Celebrating Women Student Leaders Across the College
The Cornell SC Johnson College of Business is honoring Women's History Month through stories from women student leaders across the college's three schools.