Preparing for the Greener Future of Electric Garbage Trucks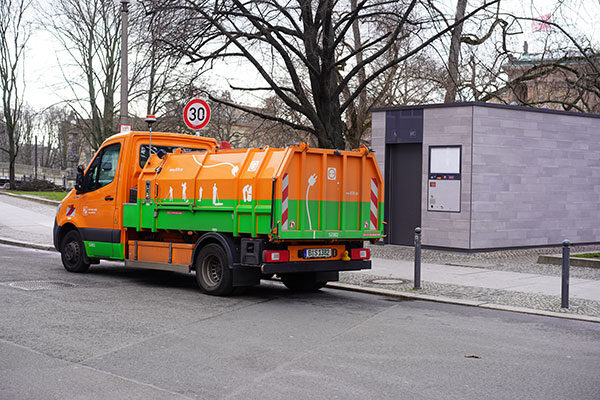 By Yimi Zhao, Two-Year MBA '22
Last summer, I had the pleasure of working with Hampstead Park Capital Management which focuses on sustainability, environmental services, and renewable energy investments. I was charged with creating the business case, specifically the regulations and financing options, to replace traditional garbage trucks in New England with a greener, lighter, and cheaper electric garbage truck. This experience was possible due to the generous support provided by Johnson's Social Impact Internship Fund (SIIF).
Electrification: Fast and furious
Electrification is happening fast, and it's happening now. It is believed that an electric garbage truck fleet will provide a green, stable, and agile waste management system. By utilizing the synergies from its portfolio companies and its vast network in waste management, charging infrastructure, and automobile manufacturing, Hampstead Park Capital Management aims to provide an end-to-end electric vehicle solution for its network of vendors and haulers. Electric garbage trucks are coming, but to smooth the transition, fleets need to find the best end-to-end solution that can integrate electric vehicles into the existing fleet.
Having no prior knowledge of the electric truck market, it was critical for me to learn more about the rapidly growing EV market and viable applications in the heavy-duty and long-haul truck area. I did this in the following ways:
Reading a tremendous amount of EV trucking and waste management-related articles, reports, and news to determine the scope and goals for the market research
Conducting interviews within the hauler industry to understand current fleet details such as size, useful life and costs, while using the opportunity to introduce EV garbage trucks
Researching the total market size and potential addressable market for electric trucking
Executing an analysis of subsidies and credits for electric vehicles and battery charging by state and researching and defining the financing options and trends for electric vehicles and battery charges by states
Running a total cost of ownership analysis for electric vs. combustion as well as researching and comparing the pros and cons of EV and traditional combustion for trucking and commercial use purposes
Producing a written report and a presentation of the business plan for the replacement of electric trucks
The challenge of the sustainable transportation alternatives
Electric vehicles have been a hot topic for a few years but I discovered that people are hesitant to adopt this cleaner energy for transportation, especially EV trucks, for the following reasons:
Total cost of ownership: Since price is one of the primary reasons for the hesitation, I created a model to compare the total cost of ownership (TCO) between diesel and battery-electric trucks over the next decade. I found that the upfront cost of an electric truck is 30 to 50 percent more expensive than a diesel truck. However, an electric truck can save a lot on maintenance and operating costs during its lifespan. I also discovered a new revenue stream may exist through vehicle-to-grid (V2G) technology, which allows electric vehicles to be used for energy storage by sending the charge back to the grid for utility use, especially during peak electricity usage.
Electrification readiness: In order for EVs to function seamlessly and to overcome purchasing hesitancy, supplemental infrastructure is needed. For example, there needs to be an ample amount of charging stations and 4S stores specifically for EVs that offer sales, service, spare parts, and surveys (customer feedback).
Local and national regulations: Federal, state, and local incentives on electric vehicles are essential to the success of EV adoption as they provide differing incentives to electric vehicles, including loans, grants, rebates, tax credits, and other exemptions. These regulations can make purchasing electric vehicles more (or less) accessible.
Public policy influence on the EV industry
In the United States, national regulations will require up to a 25 percent reduction in carbon dioxide emissions by 2027. The Biden Administration is advancing the electric vehicle charging infrastructure by supporting a nationwide charging network and funding opportunities for technology and business model innovation. In recent months, Biden's administration embraced a bipartisan Senate deal to spend $1.2 trillion on infrastructure projects, including $7.5 billion on EV infrastructure, including charging stations.
As more urban diesel bans and zero-emission zones are announced, this will also help drive adoption rates. Internationally, Belgium (Antwerp, Brussels), Denmark, and Finland already have zero-emission designated areas. In the United States, Santa Monica is the first zero-emission delivery zone. More and more OEMs or independent providers are starting to offer a subscription-based model that provides a one-stop-shop option where a single provider covers everything—solution design, procurement, installation of hardware, operations, and maintenance.
At the end of the internship, I proposed an end-to-end solution for replacing the current diesel truck fleet with electric vehicles that would sustainably shape the electric mobility future by delivering an innovative electric garbage truck all-in-one solution that connects communities in a safer, cleaner, and more innovative way.
Reflections
This internship experience gave me a profound understanding of the emerging electric vehicle industry that I was not familiar with and helped me gain a lot of technical knowledge about the car manufacturing industry. In just eight weeks, I learned a lot that I could not learn from books by visiting virtual workshops, car showrooms and on-site follow-up studies, which will provide a solid foundation for future career opportunities.
If my end-to-end solution works, it will bring both social and environmental benefits to the world. Clean energy-infused vehicles will help lower GHG emissions and its impact will be even greater if it is used for heavy-duty vehicles, such as garbage trucks that are used every day. Working in environmental finance and impact investment has always been my aspiration after earning my MBA. The experience of this internship was rewarding and taught me a great deal about clean energy, electric vehicles, and creating a business case for sustainability. Thank you, Social Impact Internship Fund (SIIF), for making this opportunity possible for me.
About Yimi Zhao, MBA '22 (Two-Year MBA)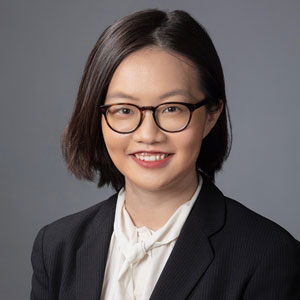 Yimi Zhao is a second-year MBA student in the Samuel Curtis Johnson Graduate School of Management and a recipient of Johnson's Social Impact Internship Fund (SIIF). Originally from Hunan, China, she completed an undergraduate degree in financial mathematics from Knox College in Galesburg, IL. Prior to her MBA, she worked in venture capital at Feenix Venture Partners in New York City. Zhao is passionate about education and health technology, impact investment, and the public sector.