Brand Affinity Up for Novice, Down for Frequent Travelers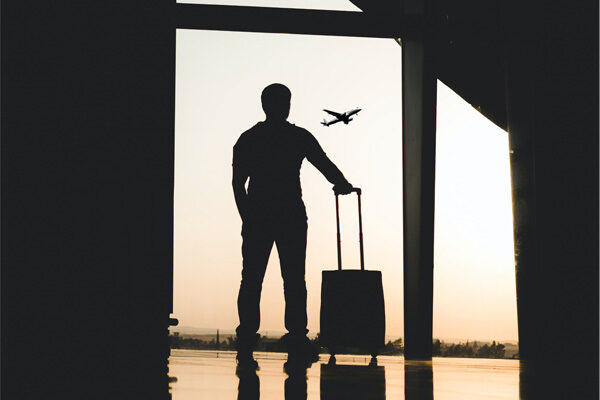 Many consumers—especially those in the business sector—took significantly fewer trips during the pandemic. Traditional loyalty programs are built with these business travelers in mind, and consumer adoption of these programs often produces significant insights into brand affinity and brand loyalty. However, the current drops in business travel and the rise in leisure travel are making it difficult for brands to assess consumer sentiment. 
In recognition of this challenge, leading hotel executives are focused on developing new approaches that highlight the importance of leisure travel. Finding new ways to build and protect brand affinity requires better processes for collecting and integrating a diversity of travel data. Investing in early detection systems and innovative approaches to loyalty program offerings will help leaders in the industry create a lasting bond between brands and their consumers.
Learn more by reading the article, "Shifting Loyalties: Where Has All the Love Gone?," which was written by Carolyn Corda, MPS '89, and was published by the Center for Hospitality Research (CHR) at the Cornell Peter and Stephanie Nolan School of Hotel Administration.
Words from the Author
"Building and protecting brand affinity requires better processes for collecting and integrating first-party data, and enhancing that data with ethically-sourced intelligence for a 360-degree view of travel behavior," says Carolyn Corda, MPS '89, senior adviser and former chief marketing officer and chief commercial officer at Adara.
"That rich data set must then be unleashed through sophisticated decisioning and disciplined execution. The winners in the race to create a bond of genuine loyalty with consumers will be those that invest in early detection systems, innovative approaches to loyalty perks and effective targeting."
About the Author
Carolyn Corda, MPS '89 is an industry leader in customer data and intelligence. She has a significant track record of success in unlocking the growth potential in data-focused companies that serve travel and consumer brands. She has built successful businesses by applying advanced analytics to large sets of consumer intent and transaction data. This approach empowers customer engagement for marketing, loyalty and experience design, and delivery.
Corda is a senior adviser at Adara and the company's former chief marketing officer and chief commercial officer. In these roles, she was responsible for enhancing Adara's positioning as the leading data provider of consumer intelligence. She was also responsible for expanding the company's data consortium through new partnerships.
Prior to her service to Adara, Corda was a managing director at Accenture. She led the applied intelligence practice for the travel sector. Corda is also the former senior executive at Epsilon. She was responsible for developing and launching new data solutions. 
Corda has been recognized for her thought leadership and has spoken about customer insight and big data at industry conferences—including Skift and Phocuswright. She earned a bachelor's degree from Yale University, an MBA from UCLA, and a master's degree from the Cornell Nolan School of Hotel Administration.