Sustainability in Management Consulting Internship with EY-Parthenon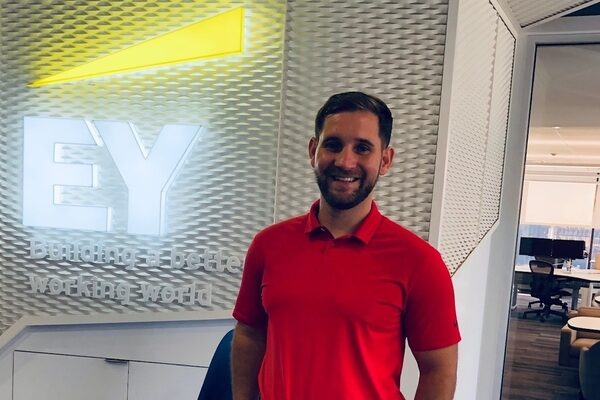 By Benjamin Goulet, Two-Year MBA '22
Before embarking on my internship with EY-Parthenon last summer, I received a call from an EY-Parthenon partner who asked me what I was interested in doing over the summer. Anticipating that it might be challenging to be placed on a project focused on sustainability, I said I was interested in three practice areas: energy, consumer, and industrials because I thought that these areas were more progressive in their sustainability initiatives such as renewables, electric vehicles, energy storage, and sustainable packaging.
I was subsequently placed on the staff of two separate sell-side, commercial, due-diligence projects in the advanced manufacturing and mobility (AM&M) sector. Working in collaboration with executives and their private equity backers, we developed reports that analyzed the market size, competitive dynamics, company differentiators, and growth opportunities.
Growing my network in sustainability
During orientation, leaders at the firm were adamant about the importance of building our network and encouraged us to reach out to multiple people within the firm, from associates to partners. I took this as a green light and opportunity to get to know the people and teams within the company that were working on sustainability-focused projects and initiatives. I subsequently had conversations with partners across the company who were working on sustainability-focused projects. I was able to connect with practitioners who were helping oil and gas companies think about how to effectively execute their energy transition into renewables, consumer companies evolve their packaging to more sustainable biodegradable alternatives, and renewable energy companies analyze their growth opportunities and new market potential.
Sustainability-focused project work at EY-P
One of the more interesting projects I was able to contribute to during my internship was to develop a sustainability pitch deck for a client that was going through a sell-and-separate transition. This opportunity came about via an earlier connection I had made with one of the members of the EY-P Green Team, a focused team of consultants who are leading sustainability efforts within Parthenon.
Specifically, we were trying to sell the client a sustainability strategy for their new, separated businesses. I helped build out a sustainability benchmarking analysis by using data from an MSCI environmental, social, and governance (ESG) sustainability index, along with different companies' sustainability reports, to provide a relative ESG ranking of the new businesses compared to their competitors.
Another project that I had the opportunity to work on over the summer was a diversity and inclusion (D&I) initiative for the Los Angeles office. I was part of a small team of interns who developed a plan for cultural museum visits and accompanying dinner and drinks to help employees educate themselves in a fun and welcoming environment. We had the opportunity to pitch our proposal to the head partner of the Los Angeles office along with the broader D&I team.
Broader opportunity for sustainability work
Through further networking within EY, I was exposed to the firm's Climate Change and Sustainability Services (CCaSS) division. It was interesting to hear how the division works in collaboration within EY-Parthenon on the implementation phase of sustainability-oriented projects.
In addition to the core sustainability service offering, EY also has a pro-bono consulting program called EY-Ripples. I had the chance to speak with a management consultant at EY-Parthenon who led a social-impact-focused project through Ripples to develop a sustainable farming strategy for a client in rural Africa.
Finally, over the summer it was great to see the CEO of the company, Carmine Di Sibio, talk about sustainability issues. During my time as an intern, he hosted an all-employee meeting where nearly half of the hour-long meeting was devoted to speaking about the sustainability efforts and strategy for EY, both internally and externally. This year, Di Sibio was one of ten business leaders invited to the G7 summit to speak about the development and implementation of green projects and carbon neutrality initiatives worldwide.
Closing thoughts
In summary, a role within consulting can provide a unique platform to drive sustainability efforts for companies across different industries worldwide. As businesses continue to ramp up their ESG and sustainability initiatives, consultants will need to be the enablers to help executives develop and execute their strategies while ensuring longevity of impact and co-alignment with the values and mission of the organization. In my opinion, there is no better time in history to be passionate about making a positive impact on the planet and the people living in it, and consulting can offer a great avenue to achieve that impact.
About Benjamin Goulet, MBA '22 (Two-Year MBA)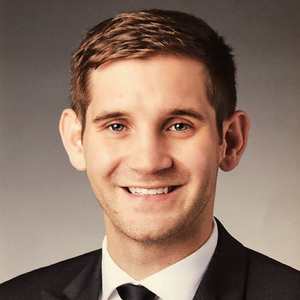 Benjamin Goulet is a class of 2022 Two-Year MBA student at Johnson and an Environmental Finance and Impact Investing (EFII) Fellow, where he has focused his studies on sustainable global enterprise curriculum to learn more about applied sustainable business strategy. He studied mechanical engineering at the University of Minnesota and, prior to business school, he was a product manager at Emerson, where he specialized in sales and marketing for flow measurement instrumentation with a focus in the energy, chemical, and industrial sectors. After graduation, Goulet will join EY-Parthenon.