EMI Fellows Colombia Trek 2022: Good Food, Great People, and Unique Experiences

By Jeanette Xu, Cornell Tech MBA '22
When I signed up for the Emerging Markets Institute Fellows 2022 Colombia Trek, I was excited for the opportunity to see a new country, try new food, meet Johnson Two-Year MBAs, and work on interesting consulting projects with MBA students from Universidad de los Andes in Bogota. What I walked away with was one of the most incredible and memorable experiences of my MBA at Cornell Tech. Through a combination of cultural and academic experiences, I gained not only a better understanding of the political and economic conditions of the country, but also a deeper appreciation for the culture and people of Colombia.
We started the trek off in Bogotá, the capital city and financial center of Colombia. Among the city highlights we enjoyed were a coffee tasting at San Alberto, visits to the Botero Museum and Gold Museum, a tour through the famous Salt Cathedral, and a trip up to the summit of Mount Monserrate, from which we got to enjoy unparalleled views of the city. That first evening, we bonded with our classmates over a dinner that included plenty of arepas, plantains, and dancing. The following evening included a beautiful wine-pairing dinner at Restaurant Daniel, owned by Daniel Gomez '07, a graduate of the Cornell Peter and Stephanie Nolan School of Hotel Administration. There, we also met some of the MBA students from UniAndes whom we would be working with over the next couple of weeks.
Panels, conferences, and visits to companies
The work week started with us hitting the ground running with a thoughtfully curated program of panels, conferences, and visits to companies. These included a presentation by the Federación Nacional de Cafeteros de Colombia, which represents over 540,000 producers and promotes the production and exportation of Colombian coffee. We learned how the federation is driving technological innovation in the coffee sector to increase yields for local farmers and improve their livelihoods. It was interesting to hear about the various international marketing initiatives they run that help add value to Colombian coffee, including the famous Juan Valdez campaign.
We also had a chance to meet Luis Carlos Sarmiento, MBA '20, vice president of investment banking at Corficolombiana, for a Q&A in an intimate setting. He shared his personal journey, from working in banking in the United States after graduating from Johnson to leading one of the core businesses of Grupo Aval, one of the most important financial conglomerates in Colombia. Sarmiento told us about his work experience and having to navigate stepping into a senior position at his family company. It was great to see that there are alumni who are willing to take time from their schedules to meet with current students, which is a testament to the strong Johnson and EMI networks.
Colombia's vibrant startup ecosystem
My personal favorite educational event was one in which we heard from entrepreneurs shaping the startup ecosystem in Colombia in industries including retail, food, logistics, and healthcare. The most well-known startup represented on the panel was Colombian unicorn Rappi, an on-demand delivery company that has expanded into nine countries and over 250 cities across Latin America. Rappi broke records back in 2019, when Softbank invested $1 billion in a Series E round, making it the biggest investment received by a Latin American startup to date. Last year, the company was valued at $5.25 billion.
Since then, Colombia has attracted a lot of attention as a top emerging tech destination in the region. Latin America was the fastest-growing region in the world last year for VC funding, attracting $19.5 billion in investments and Colombia is well-positioned to benefit from this increase in VC interest in many ways, including a series of government reforms, its economic environment, innovation, and level of risk.
Although, like all emerging markets, Colombia faces its share of struggles (namely, social and geographical fragmentation), technology and digital transformation have the potential to help solve some of the most urgent problems in the country and across Latin America. It was really inspiring to see how each of the entrepreneurs we met were doing their part to improve society, whether through job creation or improving accessibility for lower income populations.
A trek highlight: Working with MBA students from UniAndes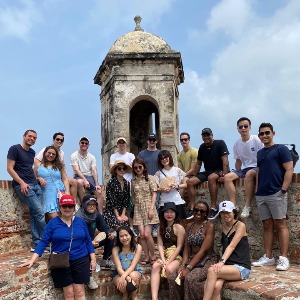 Finally, the most incredible part of the trek for me was the ability to network and form relationships with our hosts from UniAndes. The MBA students and faculty we worked with could not have been more welcoming, and I looked forward to lunch and working sessions every day, because they gave me the opportunity to socialize and learn from and with UniAndes students.
Our trek ended with sunny days in Cartagena, where we enjoyed some salsa moves, a white party, and a boat trip to Islas del Rosario. The Colombia trek truly surpassed all my expectations and will be one for the books!
About Jeanette Xu, MBA '22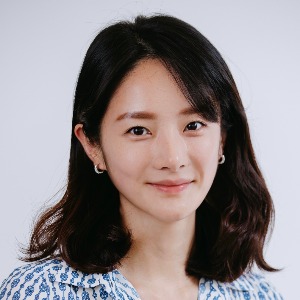 Jeanette Xu is a class of 2022 Johnson Cornell Tech MBA student and an Emerging Markets Institute Fellow. She has worked abroad in London and Hong Kong as a consultant for Ekimetrics, servicing global clients in numerous industries, including automotive, financial services, and consumer goods. Her experience working in China has contributed greatly to her interest in emerging markets, especially in entrepreneurship. Xu earned her BA in economics from Wellesley College.