Park Fellows alumni spotlight: Mallory Martino, MBA '14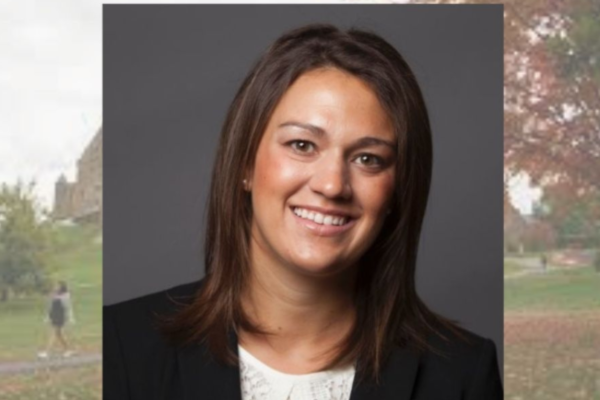 We caught up with Roy H. Park Leadership Fellow alumna Mallory Martino, MBA '14, to learn more about her journey and impact since graduating from Johnson. Mallory has spent her career working with business and HR leadership to define and execute people strategies that drive performance. She is passionate about HR transformation and leading critical people initiatives that accelerate the cultural shifts required to deliver profitable, sustainable growth. Throughout her career she has focused on opportunities that require her to rise to the occasion and that also give her incredible leadership growth. Each and every decision she has made along the way, including choosing Johnson and the Park program, have branched into this amazing career journey.
Q: The Park program focuses on increasing our capability as leaders to make a broader impact. With your incredible journey after Johnson, how you are seeking to drive impact?
A: This is at the top of my mind every moment of every single day. I'm one year into CHRO at BIC and I have found that the most powerful way to drive impact is by empowering others. That means identifying great talent, attracting them to BIC, and setting them up for success.
For our existing leaders, this means doing everything we can to make them successful in their role. And for me, I really think about it in terms of a ripple effect out across the organization because I cannot reach every single employee. It's been particularly challenging during the pandemic given travel restrictions and has made me to think very intentionally about how I approach every interaction.
Q: What experiences do you recollect from the Park program that played a role in your effectiveness and ability as a leader?
A: I still reflect on the time we met as a Park cohort and focused on recognizing privilege. It was a pivotable moment for me in becoming more aware of and verbalizing my own privilege.
Over the past 18 months, I've found myself going back to that moment quite often as I've navigated how to show up as a leader. Whether it be making decisions on how to manage the impact of the pandemic on our workforce or leading discussions on racial equity, I'm hyper aware of recognizing where I'm coming from and ensuring that we have a diverse set of voices at the table informing our actions. One of the greatest aspects of this role at BIC is the opportunity to engage with and learn from team members all over the world – I believe inclusive leadership is a lifelong journey and the Park program played a formative role in helping me become more self-aware and empowered as I navigate that journey.
Q: To expand influence and impact, what advice would you share with other Park Fellows based on your evolution as a leader.
A: The journey of figuring out who we are as leaders never ends. While the Park program was a great foundation for each of us to think about the kind of leader we want to be, I believe that was only the beginning of the journey. There are two things I often reflect on:
The defining element of my time at Johnson was the relationships I built. Some of my most meaningful relationships today are with women from my class. These women who started that journey at Johnson alongside me, are now supporting me as I evolve as a woman, a mom, a wife, and a business leader. Life is not static and having those who were there from the beginning of my Park and Johnson journey is such a gift.
Developing and sustaining meaningful relationships with others truly makes all the difference. Surround yourself with people who will challenge you, support you, make you better and expect you to make them better. I experienced all of this and more at Johnson, particularly in the Park program, and it's my north star for how I spend my time both personally and professionally.