Research: The State of Diversity, Equity and Inclusion in the Hospitality industry
Cornell Nolan Hotel School Professor leads the way on first benchmarking DEI hospitality study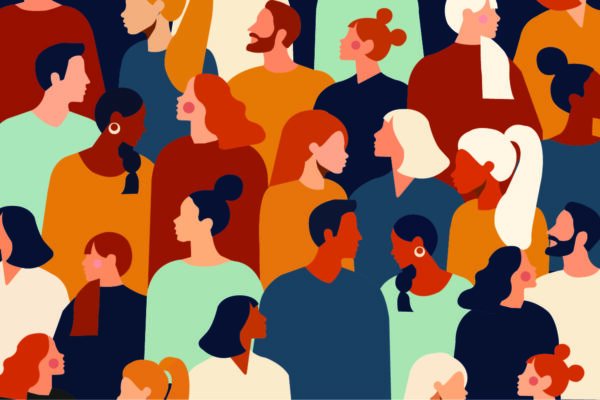 Attracting, hiring and promoting more diverse groups in the hospitality industry is at an inflection point. Whereas there is at least one woman on the board among all S&P 500 companies, the hospitality industry has much further headway to make in the area of diversity, equity and inclusion across all job levels.
In the first benchmarking study of its kind, the Cornell Peter and Stephanie Nolan School of Hotel Administration's Center for Hospitality Research, decided to address the lack of DEI in hospitality and partnered with the organizations Women Leading Travel & Hospitality and NAPCO to produce a workplace gender diversity study.
Following feedback from the Castell Project and executives from large hotel companies regarding a lack of research in the area of DEI hospitality practices, the new study included a wide sample of industry participants.
Nolan Hotel School Professor Linda Canina, with the support of Center for Hospitality Research Program Manager Nicole McQuiddy-Davis, played a pivotal role in the project by formulating research questions, developing and deploying a survey to the Nolan School's alumni network, Women Leading Travel & Hospitality's network, as well as conducting a comprehensive analysis, and issuing a final report.
"We determined that capturing a broader base of the industry's voice on gender equality and diversity in the workplace is needed and provides real value in order to advance future initiatives and notable progress," said Canina.
Their findings showed that specialized training was the most tangible action to support workforce diversity. Additional feedback revealed that mentoring programs, unconscious bias training, pay equity, and neutral resume review practices, should also play a more prominent role at companies and organizations.
"We found that perceptions and experiences on issues of equality vary significantly by gender. Female employees were more likely than male employees to report that gender hindered their career advancement and that their organizations could do more to improve gender diversity and equality," said Canina.
Another important finding revealed that women who reported being satisfied with their organization's current DEI efforts tended to work in places with an Employee Resource Group, or "Affinity Group", which included programs for mentoring, leadership development, equity in pay scale, and gender-neutral resume review. Thirty percent of workers reported that they weren't aware of their organizations' upcoming plans for supporting gender diversity and inclusion and felt it was important to be included in the process.
Professor Canina says there are now plans to survey travel and hospitality employees biennially and identify a set of best practices determined by actual employee perceptions.
"We're very pleased with the strides we've made with our study, but we know there is still more to do. I'm looking forward to the next phase of development and continuing to work closely with our valued partners to help move the needle and make a difference in DEI in hospitality."