Finding the Next Big Thing in Brazil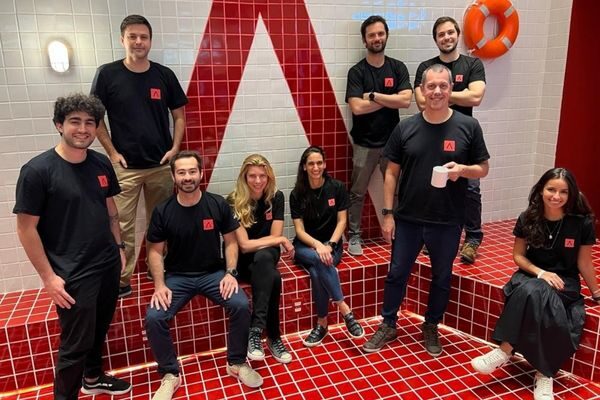 By Pedro Tucci, Two-Year MBA '23
During my time in Brazil last summer, I noticed a large lack of diversity in the financial sector. Most employees came from rich backgrounds and almost all were men. But groups promoting equality and inclusivity exist in the venture capital sphere, such as Antler, a global, early-stage venture capital firm. Through the Samuel Curtis Johnson Graduate School of Management and the Center for Sustainable Global Enterprise (CSGE), I was awarded the Social Impact Internship Fund (SIIF) and began to pursue my dream of becoming a venture capitalist.
What drew me to an internship with Antler was that it is redefining early-stage venture capital around the world, intending to enable exceptional founders to start great companies. The firm plans to implement this by scouting potential creators of the next big company to join Antler. They work with these recruits from the very early days of their business to be both the first investor and a lifetime partner in their entrepreneurial journey.
As Antler was just opening its operations in Brazil, I was charged with co-creating and leading their signature scouting process, the core business of their values and ventures.
How to find a great entrepreneur
When I started the role in May, I was challenged to scout and hire 80 exceptional employees to join Antler Brazil so the group could begin building their startups. Influenced by the core-curriculum data analytics classes I took at Johnson, I went for a data-driven approach to meet this goal. I read seemingly endless papers and books that analyzed key data points of so-called "unicorn founders" (entrepreneurs capable of becoming extremely successful) around the globe in hopes of learning what to look out for while scouting in Brazil.
I found that the majority of Brazilian unicorn founders followed many of the same patterns as their international counterparts. Analyzing data available on LinkedIn, Distrito, and Crunchbase, I concluded that most Brazilian unicorn founders:
Did their undergrad in the best colleges and universities in Brazil, with a STEM-focused major.
Have a graduate degree, usually an MBA, from a top university in the world.
Are from three major states located in the Southeast part of Brazil: São Paulo, Rio de Janeiro, and Minas Gerais.
Are white males.
With these qualities in mind, I could easily find where talents were and, more importantly, how to reach them. But was this the path Antler wanted to follow?
Data cannot tell the full story
My co-lead and I came up with a project plan, which included posting to LinkedIn, where we gained over eight thousand impressions. We interviewed around 300 people who engaged with our post and, finally, hired 80 new founders. While it may seem simple to find 80 potential founders out of Brazil's population of more than 200 million, the real job was far more difficult than this as we realized that the data I gathered missed key components in the hiring process.
When considering Antler's recruiting goals, I reflected on the value of what my professors at Johnson said to me: data should always be contextualized. Since Brazil is an underdeveloped country with vast inequalities and social justice issues, we had to take these exogenous factors into account while trying to recruit Brazilian talents.
If we solely considered the data we gathered, disregarding the context that generated it, we would replicate the same unequal model of any other venture capital fund. This approach would only factor in the data stating the obvious: that people who have money have access to better opportunities and have a higher chance of success in founding new startups. By not accounting for diversity while recruiting, we would have been missing potentially great entrepreneurs. The approach would overlook people of color, entrepreneurs with a humble background (who usually do not access the best universities in Brazil), people from a variety of states, and females. It would lead us to invest in already privileged entrepreneurs, perpetuating the inequality in accessing capital in Brazil.
Conflicting core values
I realized that this approach conflicts with Antler's core values, since the fund's aim—to democratize access to capital in Brazil—is central to their business model. It is so dedicated to this goal that it not only supplies access to Antler's program for entrepreneurs that do not fit the typical mold but also supports them in founding their businesses.
Following this core value of Antler, we chose to hire differently, contextualizing the data and ensuring a diverse group found representation among our recruits. To achieve this, I started reaching out to nontraditional hubs of entrepreneurs across the country. I promoted Antler's name within these hubs to recruit exceptional entrepreneurs that would typically be hidden from the traditional venture capitalist approach. Through this initiative, I personally interviewed over 180 people and recruited amazing entrepreneurs from eleven unique states in Brazil. Our hires included people ranging from the humblest backgrounds to the very wealthy, with both racial and gender diversity far surpassing the typical numbers of traditional venture capital firms in Brazil.
Reflection
I finished my internship with a deep feeling of self-fulfillment, with the certainty that I functioned as a transformational agent in Brazil and achieved clear and tangible results. I cannot wait to go back to see the results of our scouting process, the startups that will be created, and, most importantly, the problems they will be addressing with their businesses. I hope that this method of recruiting with a non-data aspect continues to grow both in Brazil and globally, to ensure all future entrepreneurs get the opportunity to make their dreams a reality.
About Pedro Tucci, MBA '23
Pedro Tucci is a second-year MBA candidate in the Two-Year MBA program at Johnson. He earned a law degree at the University of São Paulo and worked as an M&A lawyer advising high-profile clients. He then transitioned to the business world to work in a social-impact accelerator, where he fell in love with entrepreneurship and startups. Following this passion, he worked for three Brazilian startups, including two health techs and one fintech. Most recently, he joined the Johnson MBA program and completed an internship at Antler through the Social Impact Internship Fund.