Renowned Restaurateur Danny Meyer named 2023 Cornell Hospitality Icon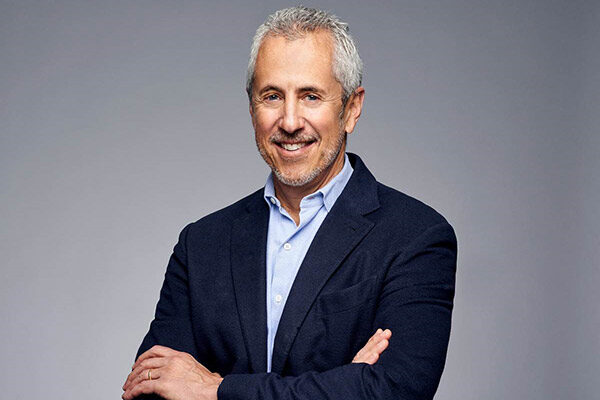 The Cornell Peter and Stephanie Nolan School of Hotel Administration has selected award-winning restaurateur Danny Meyer, founder, executive chairman, and former CEO of the Union Square Hospitality Group, to receive the 2023 Cornell Hospitality Icon of the Industry Award. The award will be presented at the Cornell Hospitality Icon and Innovator Awards ceremony, to be held June 6, 2023, in New York City.
At age 27, Meyer launched his career in hospitality with the opening of his flagship restaurant, Union Square Cafe. Since then, Union Square Hospitality Group (USHG) has created some of New York City's most beloved and acclaimed restaurants, including Gramercy Tavern, The Modern, Maialino, Daily Provisions, and more. In 2004 Meyer and USHG founded Shake Shack, which began as a hot dog cart in Madison Square Park and went on to become one of the fastest-growing restaurant chains in the U.S. and abroad.
Meyer's concept of "enlightened hospitality"
An iconic leader that Bon Appétit magazine called "one of the most influential restaurateurs in modern dining," Meyer is noted throughout the restaurant industry for his concept of "enlightened hospitality," a philosophy that prioritizes employees first and distinguishes "service" from "hospitality." As he wrote in his 2006 bestselling book, Setting the Table: "Service is the technical delivery of a product. Hospitality is how the delivery of that product makes its recipient feel." It's a distinction that resonates with many Hotelies the world over.
Guided by Meyer's concept of enlightened hospitality, USHG places a premium on attracting, hiring, and training "an extraordinary staff that is notable for its friendliness, intelligence, work ethic, empathy, and self-awareness," according to the company's LinkedIn page. This quality sets USHG establishments apart and ensures each one's ability to "offer outstanding food delivered with our signature warmth and hospitality."
A legendary leader
"Danny Meyer is a legendary leader whose vision for the guest experience, philosophy for revitalizing local communities, and forward-thinking employee practices have been adopted by restaurateurs around the world," said Kate Walsh, the E. M. Statler Professor and dean of the Nolan Hotel School. "Danny created a new paradigm for fine dining in New York City and beyond, but he didn't stop there. With his ever-evolving Shake Shack and Daily Provisions concepts, he brings enlightened hospitality to his guests around the globe. The Nolan Hotel School is honored to recognize Danny for his legacy in bringing the true meaning of hospitality to life."
Meyer has received many awards and honors for his leadership, business achievements, and humanitarianism, including the 2017 Julia Child Award, the 2015 TIME 100 "Most Influential People" list, the 2012 Aspen Institute Preston Robert Tisch Award in Civic Leadership, the 2011 NYU Lewis Rudin Award for Exemplary Service to New York City, and the 2000 IFMA Gold Plate Award. Together, Danny and USHG's restaurants and individuals have won an unprecedented 28 James Beard Awards, including Outstanding Restaurateur (2005) and Who's Who of Food and Beverage in America (1996).
The Cornell Hospitality Icon and Innovator Awards is the largest annual event for the Nolan Hotel School, bringing together hundreds of influential leaders in the global hospitality and travel industries each year. The event is a key fundraiser for the school's annual fund, which provides critical need-based scholarships for students.
For details about the 2023 Cornell Hospitality Icon and Innovator Awards, please visit the event web page.