Insights from My Korea-Japan Trek: Innovation, Leadership, and Work Culture
By Gino Arevalo Vergara, MBA '23

My recent trip to Korea and Japan as part of the NBA 5920 Experience in International Management course was a transformative experience. I had the opportunity to immerse myself in two distinct cultures and gain a deeper understanding of their business landscapes.
In Korea, I discovered the key elements of their innovative business environment: a focus on R&D, a supportive startup ecosystem, and a government committed to investing in education, infrastructure, and technology. I also had the chance to visit companies such as AmorePacific, known for its cutting-edge cosmetic products, and LB Investment, which showcased its venture investment strategies.
In Japan, I experienced a unique work culture characterized by teamwork, a hierarchical management structure, and a strong work ethic. My visits to companies such as Sanwa Shurui, Fundokin, and Kewpie provided me with a firsthand look at the importance of teamwork and collaboration in the workplace.
Exploring Korea's business landscape: innovation and leadership
The key elements of Korea's business landscape in terms of innovation and leadership include an emphasis on research and development, a supportive environment for startups, and a government keen to invest in education, infrastructure, and technology.
Korea is one of the largest economies in the world. According to World Bank data from 2021, the country ranks #10 in terms of GDP and #6 in the Global Innovation Index 2022, the study that captures the innovation ecosystem and performance of economies around the globe. According to that study, Korea experienced significant growth in R&D spending during the pandemic (+3.2% in 2020), a trend that continues today and contrasts with the decisions taken by similar-sized countries.
During my stay in Korea, I had the opportunity to visit the headquarters of AmorePacific, one of the largest beauty companies in the world. The company is widely known to invest significantly in R&D. One example of this is the opening of a new state-of-the-art complex in Seoul that serves as both the company's headquarters and research center, housing hundreds of researchers. More importantly, its products are known to be the most innovative in the market. It was the first beauty company to open a research lab, use ginseng as a base for cosmetic products, and it continues to research the use of natural ingredients such as green tea, chamomile, and lotus.
A second key element of Korea's business landscape is its startup ecosystem, which includes government-funded schemes such as TIPS (Tech Incubator Program for Startups), the creation of the Ministry of SMEs and Startups, and a heavy interest in venture investments. Related to that, as part of the trek, I visited LB Investment in Seoul, where they explained their strategy behind financing ventures at different stages and showcased one of their latest investments, Musicow, Korea's first music royalty trading platform.
A third key element of Korea's business landscape is large-scale government investments in education, infrastructure, and technology. Following the Korean War, the government reduced illiteracy from 78 percent to 4 percent within a decade. The country also boasts the seventh largest number of researchers in the world. Additionally, Korea has a well-developed infrastructure, ranked #6 globally by USNews, and a government that increased its R&D budget allocation by 22 percent in 2021, further emphasizing its commitment to advancing technology and demonstrating its strategy to drive economic growth and global impact.
Doing business in Japan: Work culture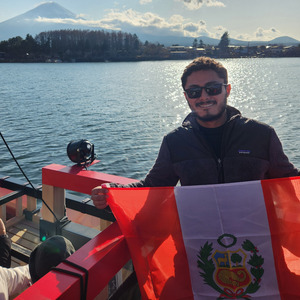 Japan's work culture has many characteristics that set it apart from many other countries, but there are three traits that seemingly characterize the business environment: teamwork, a hierarchical management structure, and a strong work ethic.
Teamwork and collaboration are highly valued and emphasized in any Japanese learning environment. In the workplace, employees are encouraged to build trust and maintain relationships with their peers and superiors by actively engaging in group activities. For example, it is common for work colleagues to get together after working hours at restaurants or bars until late at night, also known as nomikai. Team activities and learning experiences are also encouraged, building respect and harmony among colleagues. I experienced this first-hand during my company visits to Sanwa Shurui (Iichiko), Fundokin, and Kewpie.
Japan has a clearly defined, hierarchical management structure, and subordinates are expected to complete their assigned jobs proficiently and successfully when decisions are made at the top of the hierarchy and conveyed downward. To produce the best outcomes for the organization, employees must respect those in charge. It is believed that this system is necessary to preserve stability, order, and productivity in the workplace.
Japanese work culture is also distinguished by a strong work ethic and dedication. Employees are expected to show up on time, work diligently, and always put out their best effort—attention to detail is highly valued. Japanese culture prioritizes the happiness and well-being of the group, so employees are expected to put the interests of their organization first. Understandably, this also has some detrimental effects that fall under the Japanese term karoshi or the "overwork culture." Nowadays, Japanese companies and the government are jointly working to seek better solutions that don't deprive employees of a healthy work-life balance.
Final remarks
My trip to Korea and Japan as part of my international management course was an incredibly impactful and transformative experience. The opportunity to immerse myself in two completely different cultures allowed me to expand my understanding of the world and helped me to grow both personally and professionally. Additionally, I had a chance to learn about the business practices and management styles in both countries, as well as experience their rich histories and unique customs. The unforgettable memories and invaluable lessons I gained during this trip will stay with me for a lifetime and will continue to shape me as I embark on my future career.
About Gino Arevalo Vergara, MBA '23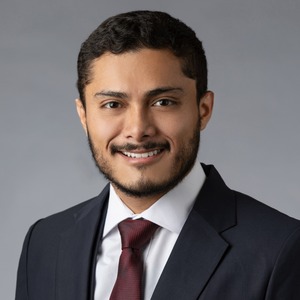 Gino Arevalo Vergara is an MBA Class of 2023 student in the Samuel Curtis Johnson Graduate School of Management and an Emerging Markets Institute Fellow. Prior to Cornell, Arevalo Vergara worked as a senior project manager, leading the development and implementation of technology projects for the banking, retail, and manufacturing sectors in South America. Arevalo Vergara is originally from Peru and holds a BSc in industrial engineering from Universidad de Lima.