China, Economic Growth, and ESG
By Shailja Bang Shah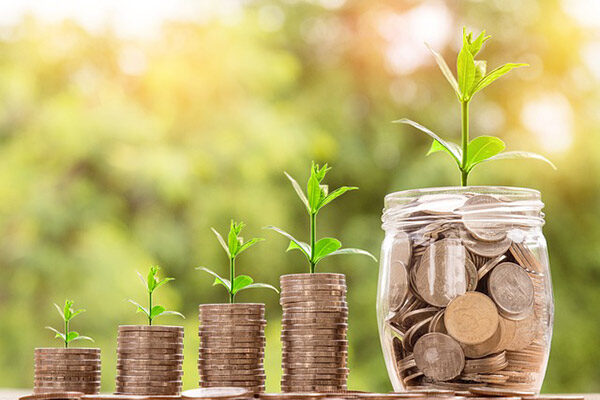 The Emerging Markets Report 2022: Reinventing Global Value Chains, published by the Emerging Markets Institute (EMI) at the Cornell SC Johnson College of Business, aims to measure sustainable growth in emerging economies and compare them in the context of its own peer group, a group of countries the report terms the EMI E20+1 (China). The countries comprising this group are: Argentina, Bangladesh, Brazil, Chile, China, Colombia, Egypt, India, Indonesia, Malaysia, Mexico, Nigeria, Pakistan, Philippines, Romania, Russia, Saudi Arabia, South Africa, Thailand, Turkey, and Vietnam. They are measured across four pillars: economic growth (D), environmental (E), social (S), and governance (G). The goal is to develop a framework with several variables in those four pillars adapted to emerging market realities and measure their progress.
Chapter 4 of the Emerging Markets Report 2022, "Emerging Markets Economic Growth and ESG (EMI D-ESG) Country Ranking 2022," presents the results of EMI's country ranking for the E20+1 list of countries, combining growth (2011 – 2021) and current standing across the four pillars (D, E, S, G). China tops the list, followed by Vietnam, Romania, Chile, and Malaysia. Among the eight best-ranked countries, six are from Asia, which reflects the growth dynamism of this continent and their efforts to improve social, environmental, and governance indicators. This blog further discusses the current situation and growth in China and digs deeper into the ESG initiatives taken in recent years.
China is an outlier in economic growth
Even as economic activity in China continued to track the ups and downs of the pandemic—outbreaks and growth slowdowns—it proved to be an outlier in economic growth among the emerging market economies, as data analysis revealed. China's GDP per capita has grown ~81% ($6,152.69 in 2011 to $11,188.30 in 2022, in constant 2015 US$) and has grown ~ 90% in terms of GDP ($8.28 trillion in 2011 to $15.8 trillion in 2022), based on a World Bank estimate. It ranks 11th in the Global Innovation Index 2022 (GII), a long way from its rank of 35 in 2013, and is the only "middle-income economy" within the GII's top 30. China is the world's largest exporter at US$ 3.5 trillion and is the second-largest importer at US$ 3 trillion (as per World Bank data for 2021). However, despite its dominance in world trade, it faces challenges in the fiscal deficit space which can limit its ability for economic development in the coming years.
When comparing EMI's D-ESG score for China with the average scores for EMI's E20 group, it is remarkable to see that China's scores for economic growth are twice the average score for the that group of countries. However, China is playing catch-up in ESG initiatives.
A shift in China's approach to growth
ESG initiatives have been growing in importance in China and we see an overall shift "from growth at all costs" to quality growth.
In 2016, seven authorities, including the People's Bank of China (PBOC) and the China Security Regulatory Commission (CSRC, the country's top securities regulator), jointly issued the Guiding Opinions on Building a Green Finance System, which laid the foundation for a mandatory environmental information disclosure system for listed companies.
In 2020, Chinese President Xi Jinping announced that China aimed to hit carbon emission peak by 2030 and achieve carbon neutrality by 2060.
In 2021, Shenzhen began implementing China's first green finance law, requiring listed financial companies registered in Shenzhen to disclose environmental information from the beginning of 2022.
China's 14th Five-year plan (2021-2025) has a wide scope and addresses economic, social and environmental development initiatives. It prioritizes quality over quantity of growth and is aligned to achieve a low-carbon economy and 2030/2060 climate goals.
In 2021, China's carbon peak and carbon neutrality goals were written into its Government Work Report. Several documents form the basis of China's policy framework for reaching two key carbon-reduction targets, reaching peak carbon emissions by 2030, and carbon neutrality by 2060, including: Working Guidance for Carbon Dioxide Peaking; Carbon Neutrality in Full and Faithful Implementation of the New Development Philosophy; and Action Plan for Reaching Carbon Dioxide Peak Before 2030. These documents mark the official launch of the government's "1+N" policy framework for tackling the climate crisis.
In December 2021, the Ministry of Ecology and Environment released the Measures for Enterprises to Disclose Environmental Information by Law to regulate enterprises' disclosure of environmental information.
In 2022, the country issued the National Climate Change Adaptation Strategy 2035.
As per the World Bank report, The China Country Climate and Development Report, China's development and climate change are deeply and increasingly intertwined. The country is both a contributor to rising global greenhouse gas emissions and is severely affected by its adverse impacts. Therefore, along with other larger emitters, China's contribution to reducing global climate risks is crucial. Reducing greenhouse gas emissions in its relatively carbon-intensive industrial economy will not be easy, posing transition risks but also opening new opportunities for development. The transition to carbon neutral and resilient development will create further transition risks. Yet China is also well positioned to turn climate action into an economic opportunity.
This reaffirms our view that economic growth and ESG are interlinked and inseparable. China, even though an outlier in economic growth, also needs to focus on environmental, social, and governance aspects of its economy for sustained, long-term growth. When we compare EMI's average E20 scores with the scores for China, it is evident that China is playing catch-up in ESG with other emerging markets. Economic growth is essential for emerging markets like China, but the rising environmental, social, and governance concerns are too big ignore. Development should avoid the pitfalls of growth, such as pollution and other environmental impacts. And it should aim for an inclusive society and establish appropriate checks and balances to ensure a sustainable future.
About Shailja Bang Shah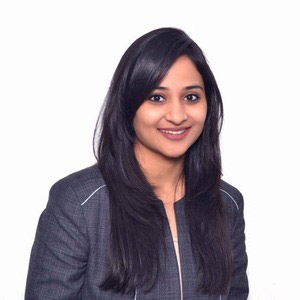 Shailja Bang Shah is a thematic research analyst with experience in leading and managing composite index projects. She is the coauthor and lead researcher for chapter 4 of the Emerging Markets Report 2022, "Emerging Markets Economic Growth and ESG (EMI D-ESG) Country Ranking 2022," a composite index published and created by the Emerging Markets Institute. Previously, Shah worked as a research analyst at J.P. Morgan, where she covered macroeconomic and geopolitical research. She is a chartered accountant (India) and a partner at Imperium Partners, a research firm that specializes in thematic research.