Pristine Cleaning: Dusting Off a Business Model
By Valmik Karam, MBA '22, and Luis Tirado, MBA '23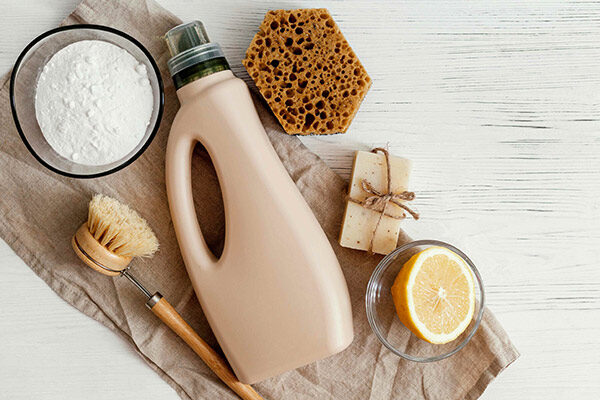 Pristine Cleaning, founded by Jennifer Mansfield, is a cleaning service company based in Tompkins County that uses eco-friendly cleaning supplies. One of Mansfield's clients suggested she look into Big Red Microenterprise (BRM) for guidance to support her ambitions to grow her business. Big Red Microenterprise is a student-run educational experience at the Samuel Curtis Johnson Graduate School of Management that partners with the Center for Sustainable Global Enterprise to support microbusiness owners.
Mansfield wanted to take advantage of the many referral opportunities she receives, but has to turn away; as the owner and primary employee, she does not have enough time to take on more clients.
Client praise
Ask any of Mansfield's clients, such as Crystal and Brandon Wright, and they will tell you how long she has been cleaning for them, how dependable she is, and how she has a keen eye for detail as well as the ability to deliver results well above any expectations. She has become a trusted member of the community, with many of her clients enthusiastic about her work and about her personally. Her clients constantly refer her services to others, but unfortunately, she has had to turn away most potential customers. The reputation she has cultivated, along with the abundance of opportunities available to her, has led to her desire to scale up the business.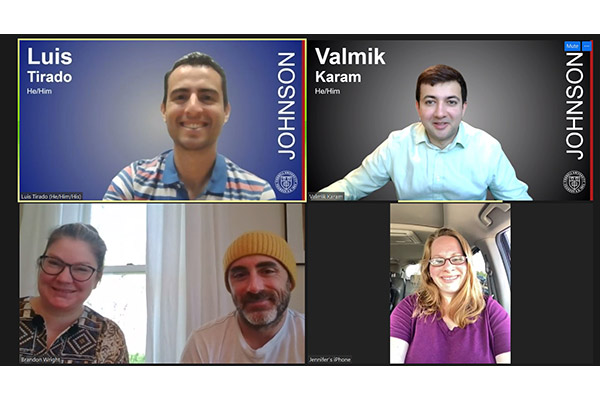 Scaling the business
Mansfield was tired of turning down opportunities and wanted to grow her business to take advantage of the benefits that came with the equity and trust she has spent years building.
Her business model at the time of meeting us was unique: She had traditional arrangements for cleaning services in her portfolio plus she had contracts in place, such as salaried commitments and retainers. She joined BRM seeking assistance with developing a financial model that incorporates competitive wages in the local market with considerations to profit margins. After speaking with Mansfield, we determined her main concern about growing the business was the fear that she would be working more but earning less. In addition, she wanted to hire and take care of her employees as well as give back to the community.
To better understand the market for cleaning services, we reached out to a couple of established cleaning businesses with multiple employees outside of the Ithaca market to help us decide how to best guide Mansfield. We decided to focus on two critical areas:
Employment Structure: We determined that it was critical to identify an effective strategy to hire and integrate employees. We saw this analysis as integral to the success of the business, especially given the labor shortages and competition for talent. Given the nature of Mansfield's business, where she wants to recruit labor from, and the part-time nature of the work for those that she will be employing, we looked at the difference of hiring part-time workers versus hiring subcontractors.
Pricing Model: Leveraging concepts we learned in Johnson marketing and data analytics core courses, we created a pricing model to more accurately estimate costs, something we saw as very critical and relevant given the extremely volatile labor market recently. We developed a tool that gives Mansfield a range of prices, based on various inputs, to bid for a job. The tool allows her to reach more targeted customers and make bids with higher efficiency so she can become more competitive. The model utilizes parametric estimating (a tool to estimate cost, duration, and effort of a job) and market data to ensure that Pristine Cleaning is keeping up with the volatility of the market and that any new bids are fair for her, her employees, and the client.
Going forward
Part of our recommendation included tools that we discovered from our communications with other cleaning companies outside of the Ithaca area. There are many administrative tasks and considerations to take into account when scaling a business, so one such tool was a scheduling and HR management software specific to cleaning-based services.
We understand and could see the daunting nature of owning and wanting to grow your own business — the risks, the ambiguity, and the investment in oneself. We hope our recommendations can help guide Mansfield to take the next steps in the path to grow her business and look forward to hearing about the growth and success in the coming months.
Reflection
Being part of BRM has been one of the most rewarding and memorable experiences during our time at Johnson. It gave us an opportunity to apply what we learned in class in a real-life setting. While the task was to help Mansfield, we ended up walking away with new insights and knowledge. The BRM experience with a client is one that we highly recommend.
About Valmik Karam, MBA '22 (One-Year MBA)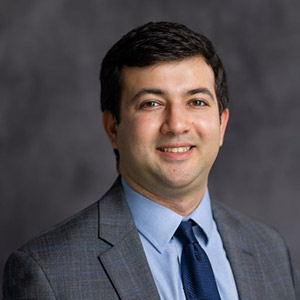 Valmik Karam is a graduate of the Johnson School's One-Year MBA program who hails from Sacramento, CA. In addition to being part of Big Red Microenterprise, he was also an Infrastructure Project Management and Finance (IPMF) certificate candidate, and an Emerging Markets Institute (EMI) fellow at the Johnson School. Prior to Johnson, Karam worked in commercial project management and consulting. He has a strong interest in the application of innovative solutions to solve challenging global issues, specifically in technology and infrastructure, to support the continued urbanization of populations in countries such as India, where most of his family lives. After graduating from Cornell, he joined Tata Consultancy Services as a strategic business manager. Karam enjoys playing and watching basketball and cooking.
About Luis Tirado, MBA '23 (Two-Year MBA)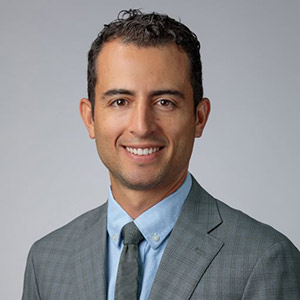 Luis Tirado just graduated from the Johnson School, where he was a student in the Two-Year MBA program. He is an experienced business leader looking to expand his knowledge of corporate strategy and finance. Prior to the Johnson School, Tirado  worked in telecommunications, technology, banking, and healthcare at various firms. After graduation, he is looking to put his 12 years of professional experience into practice as a senior strategy consultant at Accenture. While at the Johnson School, Tirado served  as the VP of corporate relations for HABLA; participated in the Soccer Club, Healthcare Club, and Joint Ventures; and served as a Johnson Leadership Fellow and a CWG Leader during the fall of 2022.